Aqua Natura Benidorm is a fantastic water park located in the heart of the Costa Blanca region, in Benidorm. This fun-filled park is perfect for families and offers a range of attractions that cater to all ages. Here we'll explore some of the top attractions at Aqua Natura Benidorm, tickets, guided tours and provide tips for making the most of your visit.
What to Expect?
At Aqua Natura, you'll find a variety of water rides and slides that will get your heart racing. Whether you want to relax on a lazy river or take on the twists and turns of the Black Hole, there's something for everyone. For the little ones, there are several splash areas and shallow pools to keep them entertained.
One of the most popular attractions at Aqua Natura is the Dolphin Show. This spectacular show allows visitors to get up close and personal with these majestic creatures and see them perform a range of tricks and stunts.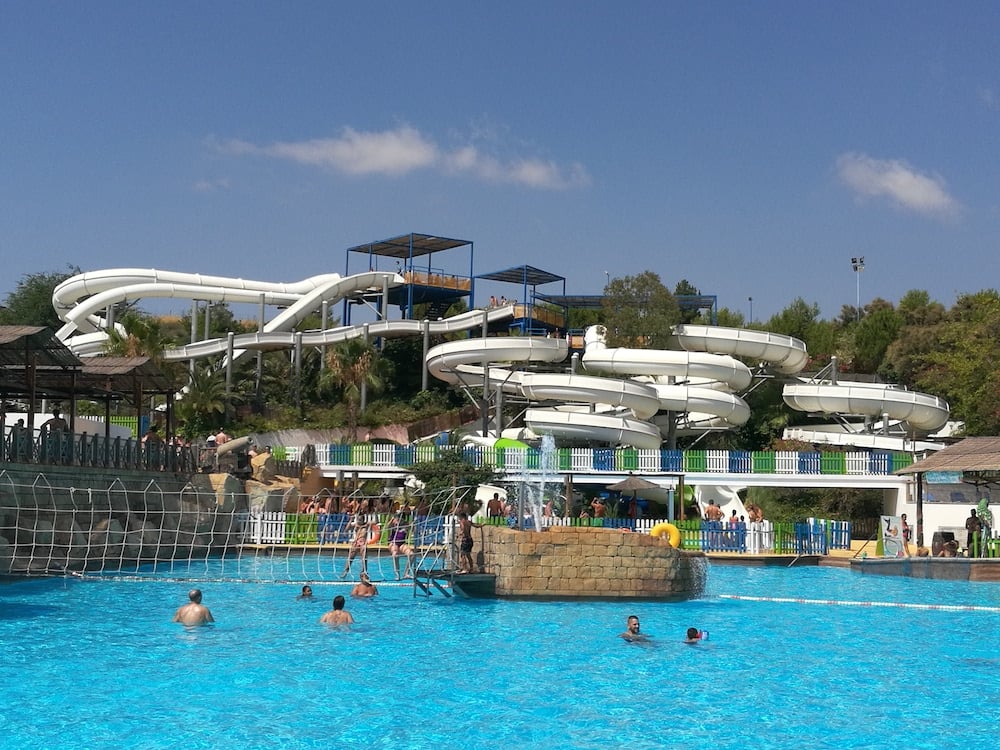 In addition to the rides and shows, there are also several restaurants and bars on site where you can grab a bite to eat or a refreshing drink. And if you're looking to relax, there are plenty of loungers and sunbeds available where you can soak up the Spanish sunshine.
To make the most of your visit to Aqua Natura, be sure to arrive early to avoid the crowds and bring plenty of sunscreen and water to stay hydrated throughout the day.
Visiting Information
The park is known for its thrilling water rides, wave pool, lazy river, and a variety of other water-based activities suitable for all ages. If you're planning a visit to Aqua Natura, here is some useful information to help you plan your trip:
Location
Aqua Natura is located in Benidorm, just a short distance from the town center.
Opening Hours
The park is generally open from 10:30 AM to 6:30 PM, although this may vary depending on the time of year. It is recommended to check the park's official website or contact them directly for up-to-date opening hours.
Ticket Prices
Ticket prices vary depending on the type of ticket and age of the visitor. Discounts are often available for children, seniors, and groups. It is recommended to purchase tickets in advance, either online or at the park entrance, to avoid queues and ensure availability.
Facilities
Aqua Natura has a range of facilities to make your visit comfortable and enjoyable. There are changing rooms, lockers, showers, and toilets available for visitors. There are also several restaurants, snack bars, and picnic areas where you can enjoy a meal or snack.
Things to Bring
You should bring appropriate swimwear and towels, sunscreen, and a hat or other sun protection. It is also recommended to bring water shoes or flip flops to protect your feet from hot pavement or rough surfaces. You can also bring your own food and drink to the park, but glass containers are not allowed.
Safety
Aqua Natura takes safety very seriously and has strict guidelines in place to ensure the safety of all visitors. Lifeguards are stationed throughout the park, and all rides and attractions are regularly inspected and maintained to ensure they meet safety standards.