One of the best ways to explore Fuerteventura is by taking a daily boat trip or cruise. From family-friendly excursions to romantic sunset sails, there's something for everyone to enjoy. Here you can find our useful insider guide on the best daily boat trips and cruises in Fuerteventura, from sailing, catamaran trips, glass bottom boat cruise to Lobos Island boat trips with the best tours and price advice.
What to Expect?
If you're planning a trip to Fuerteventura, don't miss the opportunity to explore the island's stunning coastline and crystal-clear waters.
Catamaran Sailing
Hop on board a spacious catamaran for a leisurely day of sailing along the coast. Many tours offer a stop for swimming and snorkeling in the pristine waters. Some also include lunch and drinks.
Glass Bottom Boat Cruise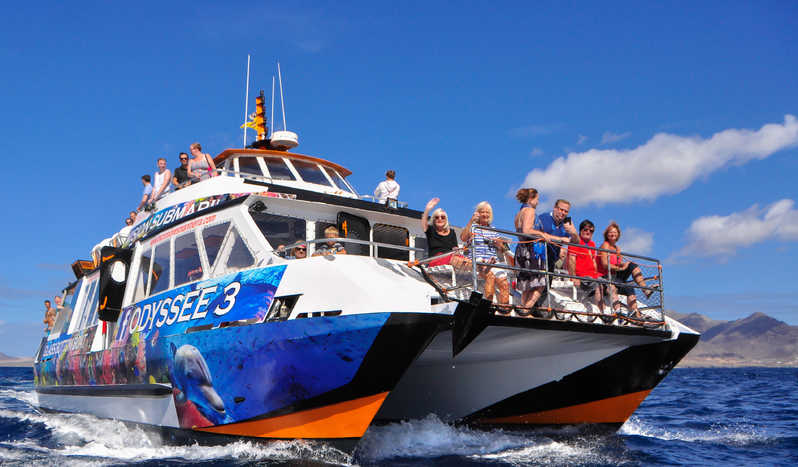 Get an up-close view of the island's marine life without getting wet on a glass-bottom boat tour. You'll see colorful fish, vibrant coral, and maybe even a sea turtle or two.
Lobos Island Boat Cruise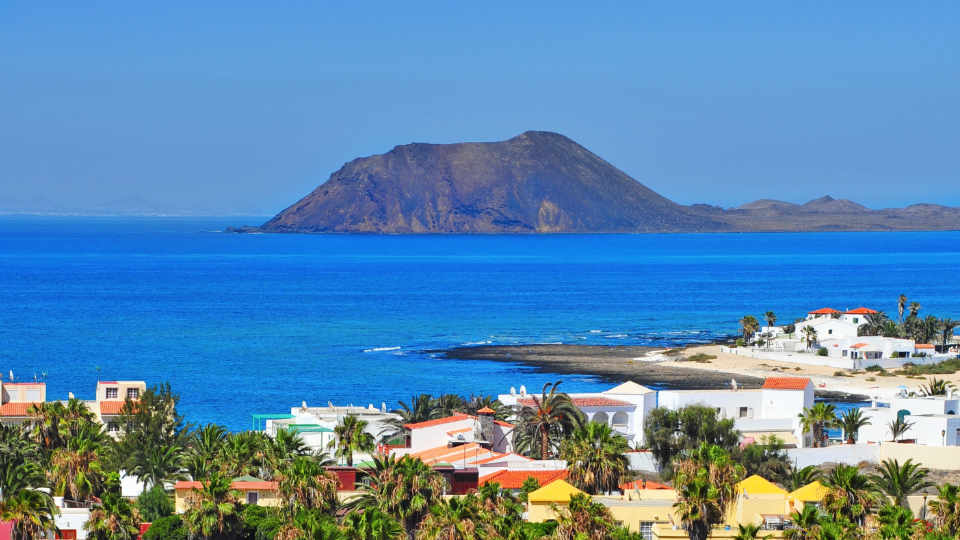 Lobos Island is one of the most beautiful and unspoiled natural areas in the Canary Islands, and it's an excellent destination for travelers who want to experience the island's unique flora and fauna. There are several guided tours and cruises available to visitors, providing an opportunity to explore the island's hidden gems and scenic beauty.
Sunset Cruise
For a romantic evening out, book a sunset cruise. You'll watch the sun sink into the sea while enjoying a glass of champagne and the cool ocean breeze.
Private boat charter
If you're looking for a more personalized experience, consider booking a private boat charter. You'll have the freedom to create your own itinerary, whether that's exploring hidden coves, fishing, or just relaxing in the sun.
Fishing trip
For an authentic taste of local life, book a fishing trip. You'll head out to sea with an experienced crew, who will help you catch your own lunch. Many tours also include a visit to a local beach or island.
Top Selling Boat Trips in Fuerteventura
Here we only suggest the proven ways and top rated ones with travelers' comments. You can feel free to book one of the below top selling tours. No matter which tour you choose, you're sure to have an unforgettable experience exploring Fuerteventura's stunning coastline and waters. Don't forget to bring sunscreen, a hat, and a camera to capture the memories.
Buy Your Fuerteventura Daily Boat Trips in advance Online
Free cancellation up to 24 hours in advance for a full refund
by Getyourguide
by Viator