Last Updated on March 28, 2021
For the ones who want to enjoy a great day out in Valencia, theme parks are one of the best things to do in Valencia.
The Oceanografic, Biopark Valencia, the Hemisferic and the Umbracle are the most popular and most visited theme parks in Valencia.
They all offer great attractions and fun day out to its visitors. A visit to Valencia theme parks is highly recommended.
Best Theme Parks in Valencia for you…
The Oceanografic (L'Oceanogràfic)
The Oceanografic is the biggest aquarium in Europe containing thousands of species of underwater flora and fauna, including sharks and dolphins in Valencia. It is located at the City of Arts and Sciences within a 110.000 square meters of surface and a volume of 42 million litres.
Address : Camino de las Moreras 46013, Valencia, Spain
Opening Hours : Daily from 10am to 7pm (low season); Daily from 10am to 9pm (high season)
Call Center: +34 902 100 031
Web: http://www.cac.es/
Bioparc Valencia
Biopark Valencia a natural zoo, a beautiful recreation area and a new generation zoological park that offers great attractions for the visitors. Visitors may see and enjoy the lions, chimpanzees and gorillas in their free environment.
Address: Avenida Pío Baroja, 3, 46015 Valencia, Spain
Tel:+34 902 250 340
Web: http://www.bioparcvalencia.es/en/
Opening Hours: The ticket booths are open from 10:00 in the morning to one hour before closing at Bioparc Valencia. The closing hours change during the year, depending on the day length. (21.00 long days; 17.00 short days)
The Hemisferic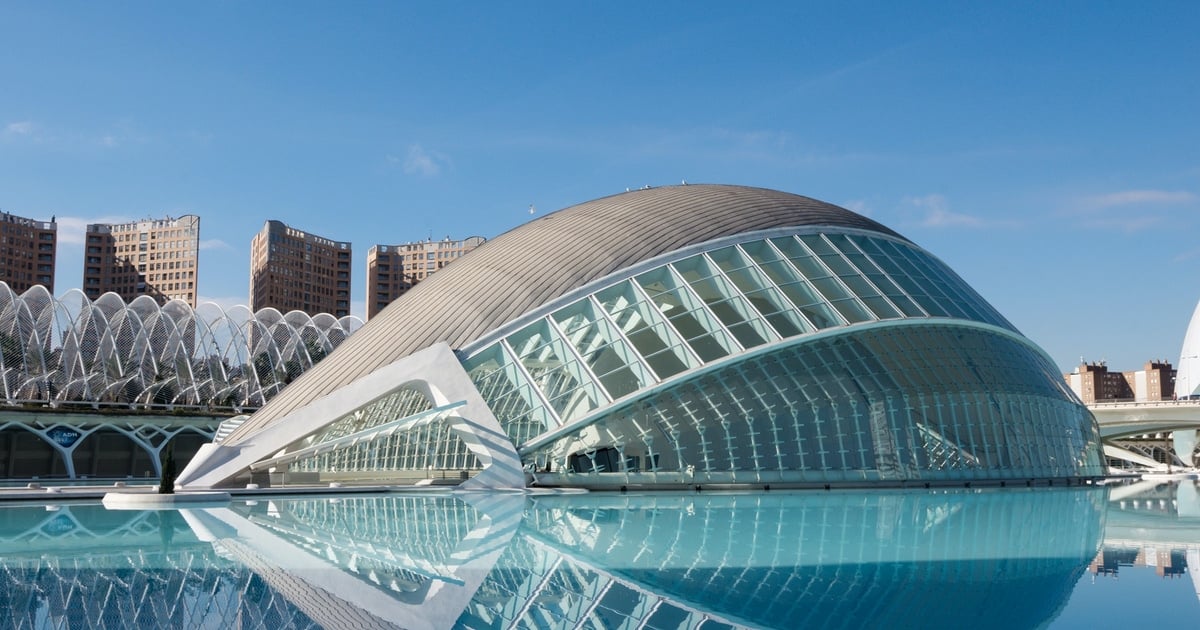 The Hemisferic is located at the City of Arts and Sciences and it is one of the best places to see in Valencia with its outstanding architecture. It is the largest hall in Spain with a laserium, planetarium and an IMAX cinema. Astronomical representations and entertainment shows are worth a see at the Hemisfèric.
Address: 3 Avenida Autopista del Saler 46013, Valencia
Opening Hours: Daily from 10am to 7pm (until 9pm during 1 July to 13 September); Call Center: +34 902 100 031
Web: http://www.cac.es/
The Umbracle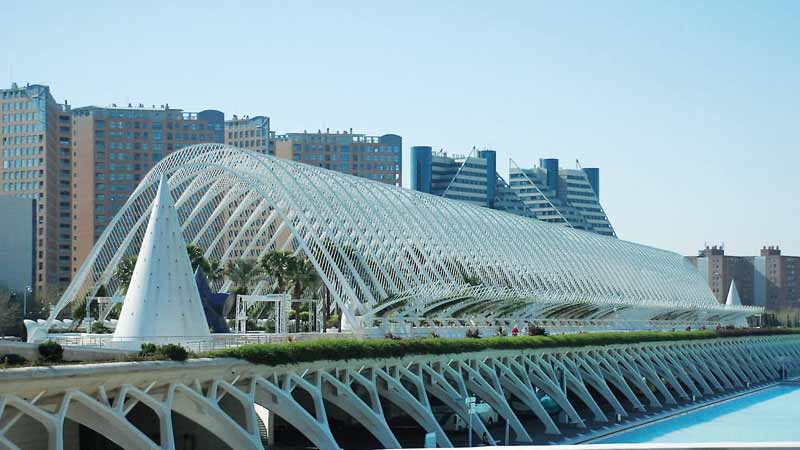 The Umbracle is a great excursion area located at the City of Arts and Sciences. The place is worthy of its buildings, lakes, pathways and landscape areas. The Umbracle holds the biggest exhibition of robotic dinosaurs in Europe.
Address: Avenida Autopista del Saler 46013, Valencia
Call Center: +34 902 100 031
Web: http://www.cac.es/
---