L'Escala is one of the main tourist destinations in Costa Brava, in the municipality of L'Alt Emporda at the southern end of the gulf of Roses, on the north eastern coast of Spain, about 145 km. from Barcelona Airport and 47 km. from Girona Airport. It is a charming town on the Costa Brava, known for its beautiful beaches, historical landmarks, and delicious seafood.
What to Expect?
L'Escala boasts some of the best beaches on the Costa Brava, with crystal clear waters and fine golden sand. You can enjoy a range of water sports, including windsurfing, paddleboarding, and kayaking.
The town has a rich history, and there are many historic landmarks to explore. Some of the most notable include the ruins of Empuries, a Roman and Greek archaeological site, and the medieval town of Sant Martí d'Empúries.
As a coastal town, L'Escala is known for its fresh and delicious seafood. You can sample a variety of seafood dishes at the many restaurants and cafes in town, including the famous anchovies of L'Escala.
There are plenty of outdoor activities to enjoy in L'Escala, including hiking, cycling, and horse riding. You can explore the beautiful countryside, visit the nearby Aiguamolls de l'Empordà Natural Park, or take a boat tour of the coastline.
Things to Do & See in L'Escala…
Things to do and see in L'Escala are endless. You can visit the nearby ruins of Empúries, one of the most important archaeological sites in Spain, or take a boat trip to the nearby Medes Islands, a protected marine reserve with stunning underwater scenery.
For those looking for outdoor adventures, there are plenty of opportunities for hiking, cycling, and water sports, including windsurfing and kayaking. Popular attractions and sights in L'Escala include;
The beautiful sandy beach of L'Escala,
a visit to Greco-Roman ruins of Empuries that is the most visited archaeological site in Catalonia,
Archaeology Museum of Catalonia,
water sports, mountain biking, hiking and diving.
The popular beaches in L'Escala include; the central beach, Griells beach and Pletera beach.
Video Tour
Top Attractions & Sights in L'Escala for you…
Beaches
L'Escala has several beaches that are popular with both locals and tourists alike. The main beach of L'Escala is the Platja del Riuet. This beach is located in the heart of the town and offers a wide range of services and amenities, including showers, toilets, and sun loungers. The beach is also suitable for swimming and water sports such as windsurfing and paddleboarding.
Another popular beach is Cala Montgó, which is located just outside the town center. This beach is a bit quieter and less crowded than the Platja del Riuet and offers crystal-clear waters and a beautiful sandy shoreline. It is surrounded by lush green hills and offers a stunning view of the Mediterranean Sea.
For those who love snorkeling and diving, the beaches of Cala Illa Mateua and Cala Pedrosa are highly recommended. These two beaches are located in the Cap de Creus Natural Park, which is a protected marine reserve. They offer an abundance of marine life, including colorful fish, sea urchins, and starfish.
In addition to the beaches, L'Escala also has a charming old town with narrow streets and whitewashed houses. The town is known for its delicious seafood, especially its famous anchovies. Visitors can sample this local delicacy at one of the many seafood restaurants located in the town.
L'Escala Marina
L'Escala Marina is situated at the mouth of the Ter River and has a capacity for over 200 boats. The marina provides a wide range of services to sailors, including fuel, water, electricity, and showers. There are also several restaurants and bars where visitors can enjoy a meal or a drink with a view of the boats and the sea.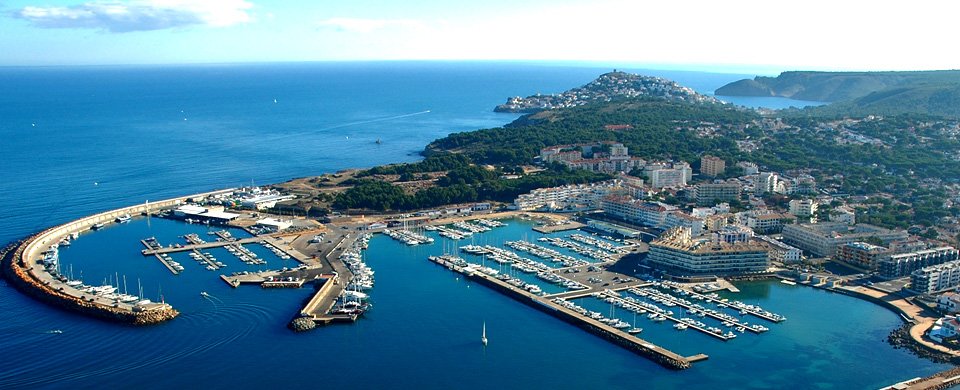 In addition to sailing, the marina also offers various water sports activities, such as jet skiing, windsurfing, and kayaking. Visitors can rent equipment and take lessons to learn these exciting sports.
The marina is located within walking distance of the town center, where visitors can find many shops and boutiques selling local crafts and souvenirs. There are also several supermarkets and grocery stores in the area.
Archaeology Museum of Catalonia & the Greco-Roman ruins of Empuries
The Archaeology Museum of Catalonia is a must-visit destination in L'Escala for history buffs. Located on the edge of the ancient Greek and Roman city of Empuries, this museum displays artifacts and exhibits that offer an insight into the area's rich history. You can find collections of ceramics, sculptures, and coins that date back to the Greek and Roman times.
One of the most significant attractions near L'Escala is the Greco-Roman ruins of Empuries. The site includes a Greek settlement that was established in the 6th century BC and a Roman city that was built in the 2nd century BC. You can wander around the ancient streets and squares, visit the forum, and explore the remains of a large Roman villa.
The Archaeology Museum of Catalonia and the Greco-Roman ruins of Empuries are located next to each other, and you can visit them both in one day. They are just a short drive away from L'Escala, and there are plenty of signs that guide you to the site.
Water Sports
L'Escala boasts some of the best beaches in the Costa Brava region, making it the perfect destination for water sports. Visitors can enjoy a range of activities such as windsurfing, kitesurfing, paddleboarding, kayaking, and jet skiing. The crystal-clear waters of the Mediterranean Sea provide a perfect backdrop for all kinds of water activities.
Scuba Diving & Snorkelling
The Costa Brava coastline is renowned for its underwater beauty, and L'Escala is no exception. The area has a wealth of dive sites, including shipwrecks, caves, and reefs, making it a popular spot for scuba diving and snorkelling enthusiasts.
Mountain Biking
L'Escala is surrounded by stunning natural scenery, and there are numerous mountain biking trails that allow visitors to explore the area's rugged terrain. From easy coastal routes to challenging hill climbs, there is something for everyone.
Hiking
For those who prefer to explore on foot, L'Escala has a range of hiking trails to suit all abilities. The Camí de Ronda trail, which runs along the coast, offers stunning views of the Mediterranean Sea, while the Montgrí Massif Natural Park is home to a variety of flora and fauna.
Daily Tours & Excursions
Food & Drink
L'Escala is a food lover's paradise, with a wide variety of dining options ranging from casual beachside cafes to upscale restaurants. The town is particularly famous for its fresh seafood, which is caught daily and served in many local restaurants. Don't miss the opportunity to try some of the local specialties, such as anchovies from L'Escala, which are considered some of the best in the world. Other must-try dishes include suquet de peix (a fish stew), fideuà (a type of paella made with noodles instead of rice), and botifarra amb mongetes (a traditional sausage dish).
Shopping
L'Escala offers a range of shopping options, from small boutiques selling locally made products to larger stores offering designer brands. One of the best places to shop in L'Escala is the weekly market, held on Sunday mornings in the town center. Here you can find everything from fresh produce and local crafts to clothing and souvenirs.
Nightlife
L'Escala is a relatively quiet town, but there are still plenty of options for those looking for nightlife. The town has several bars and nightclubs, particularly during the summer months when the town is bustling with tourists.
Lodging
L'Escala offers a wide range of accommodation options to suit all budgets and tastes. Whether you're looking for a luxury hotel or a budget-friendly hostel, you'll find plenty of options in and around the town. Many of the hotels and resorts are located near the beach, offering stunning views and easy access to the water.
Getting There
By plane
The nearest airport to L'Escala is Girona-Costa Brava Airport, which is about 50 km away. From the airport, take a bus or taxi to L'Escala.
By car
L'Escala is easily accessible by car as it is located near the AP-7 motorway. From Barcelona, take the AP-7 motorway and then the N-II road towards Girona. From Girona, take the C-66 towards Figueres and then the C-31 towards the town.
By train
The nearest train station to L'Escala is in Figueres, which is connected to Barcelona and Girona by train. From Figueres, take a bus or taxi to the town.
By bus
There are several bus companies that operate routes to L'Escala from Barcelona and Girona. From Barcelona, take the Sagalés bus company from Estació del Nord. From Girona, take the Teisa bus company from the bus station.