Here you can read our insider guide for best eating out & dining opportunities in Playa del Ingles, including best restaurants, outdoor cafes, gastronomy and cuisine. You'll find variety of classy cafes and restaurants along the beautiful coastline and promenade area of Playa del Ingles and enjoy the local cuisine, traditional tapas, international dishes and fresh seafood.

Eating Out
When it comes to eating out in Playa del Ingles, visitors are spoilt for choice with a wide range of restaurants and cuisines available. The area boasts a diverse selection of eateries, ranging from traditional Canarian restaurants to international cuisine, catering to all taste buds and budgets.
For those looking to sample local cuisine, there are plenty of restaurants offering traditional Canarian dishes such as papas arrugadas, a local specialty of small, wrinkly potatoes served with mojo sauce, and gofio, a type of flour made from roasted grains which is used in many dishes.
For those who prefer international cuisine, Playa del Ingles has a great selection of restaurants offering Italian, Chinese, Indian, Japanese, and Mexican cuisine, among others. There are also several fast food chains for those who are in a hurry or looking for a quick bite.
For a special night out, visitors can try one of the many fine-dining restaurants in the area, offering a range of gourmet dishes, often with a fusion of international and local ingredients.
Some of the best places to eat in Playa del Ingles are located in the Yumbo Centre, a popular shopping and entertainment complex, and the nearby Kasbah Centre. There are also plenty of great restaurants along the beachfront, offering stunning views while you dine.
---
No Regrets Booking Advice
---
Top Dishes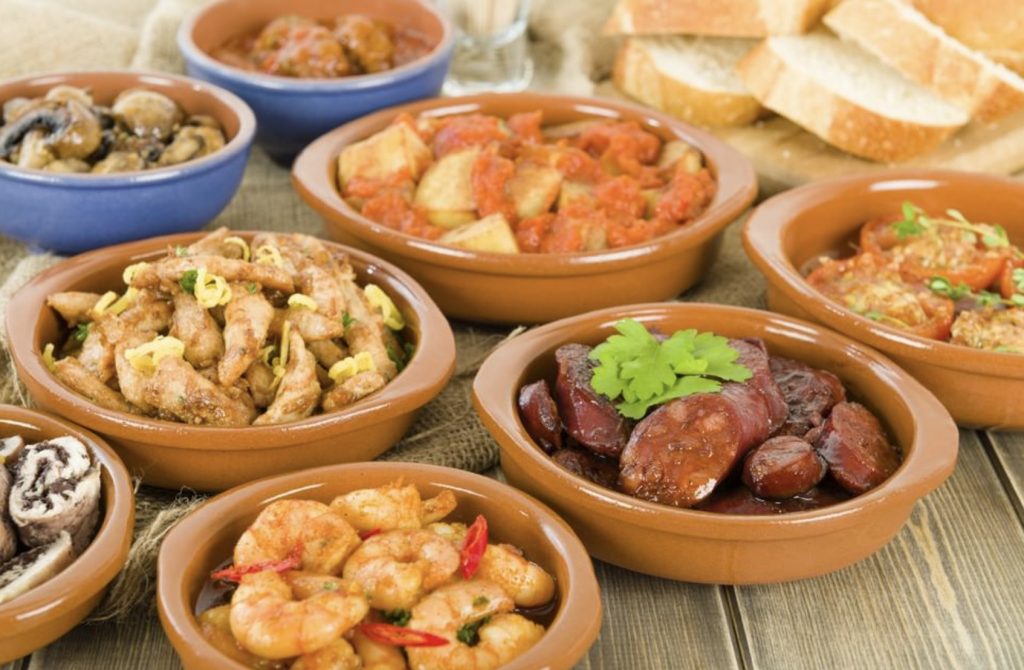 When it comes to food in Playa del Ingles, visitors can expect a wide range of options to satisfy their taste buds. Some popular dishes to try include:
Papas Arrugadas – A traditional Canary Islands dish of small potatoes boiled in salt water, served with a spicy red or green pepper sauce called Mojo Picon.
Pescado Frito – Fried fish, usually served with Canarian potatoes and a side salad.
Paella – A Spanish rice dish with saffron and a variety of meats, seafood, and vegetables.
Gambas al Ajillo – Prawns cooked in garlic and chili peppers, served with bread to soak up the flavorful sauce.
Conejo al Salmorejo – Rabbit cooked in a tangy sauce made with garlic, vinegar, and paprika.
Churros – A traditional Spanish pastry consisting of deep-fried dough that is often served with a cup of thick, hot chocolate.