As for water parks; there is no water park in San Agustin and the nearest water park to San Agustin is the Aqualand Maspalomas located about 5 km. from San Agustin, in Maspalomas. You can easily access the water park from San Agustin. Visiting these water parks is a great way to cool off and have fun in the sun during your stay in San Agustin.
Water parks near San Agustin
Aqualand in Maspalomas
6.5 km. from San Agustin
This is one of the largest water parks in Gran Canaria, featuring a variety of attractions including thrilling water slides, wave pools, lazy rivers, and a children's area.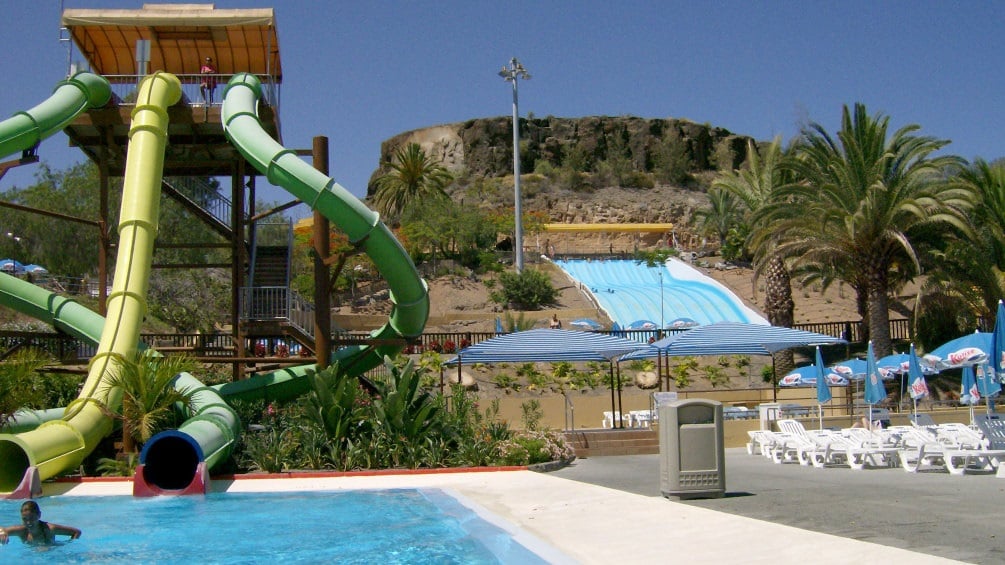 Visitors can also watch live dolphin shows and sea lion presentations.
Read more about Aqualand Maspalomas >>
Ocean Park
This water park has a unique ocean theme, with attractions such as the "Sea Snake" and "Kamikaze" slides. The park also has a large pool area, a children's area, and a restaurant.
Lago Taurito Water Park
Although not located directly in San Agustin, this water park is easily accessible by bus or car. It is situated in the scenic town of Taurito and offers attractions such as a large wave pool, water slides, and a children's area.
Aqua Sur
This water park is smaller in size but offers a variety of fun water slides and pools. It also has a mini-golf course and a children's play area.