Last Updated on March 28, 2021
Alcudia is a famous beach holiday resort located on the north east corner of the island of Majorca. Puerto Alcudia is the port, beach, tourist and accommodation area of the Alcudia resort that is located about 1,8 km. from the old town of Alcudia.
Alcudia is also one of the most popular holiday resorts in Majorca, Spain.
Alcudia (Puerto Alcudia) offers great holiday attractions with its variety of quality restaurants, leisure activities, theme parks, night spots, shops, cultural activities and nice beaches for the holidaymakers.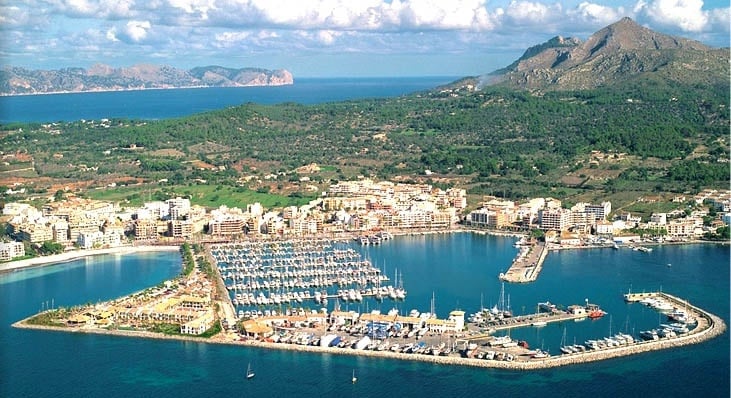 Alcudia lies at the base of the peninsula that separates the Bays of Pollensa and Alcudia. The nearby ruins of Pollentia, the small amphitheatre and the remains of the town wall with its three gates are the popular sights of Alcudia.
Video Tour
Read more about Majorca from our Alcudia Travel Guide website >>
---