Last Updated on March 28, 2021
Here you can find our insider guide on the top things to do in Formentera, including popular attractions, sights, leisure, day-night activities, trips, tours with local advice. You'll find great day out attractions in Formentera.
Owing to its small size and fine sands, the island is a magnet a popular holiday destination for tourists seeking escape and tranquility. Formentera is the smallest of the Balearic Islands. The beautiful landscape with great diversity of climate, flora, fauna, golden sandy beaches, best hotels and nightspots make the island one of the best holiday destinations in Europe and in the world.
Main Attractions
You can enjoy the lovely beaches, the sea and the sun at any of its beautiful beaches, in the company of the island's exotic and varied scenery. The island can also be considered as a paradise island and offers the best beaches together with great nature for the holidaymakers.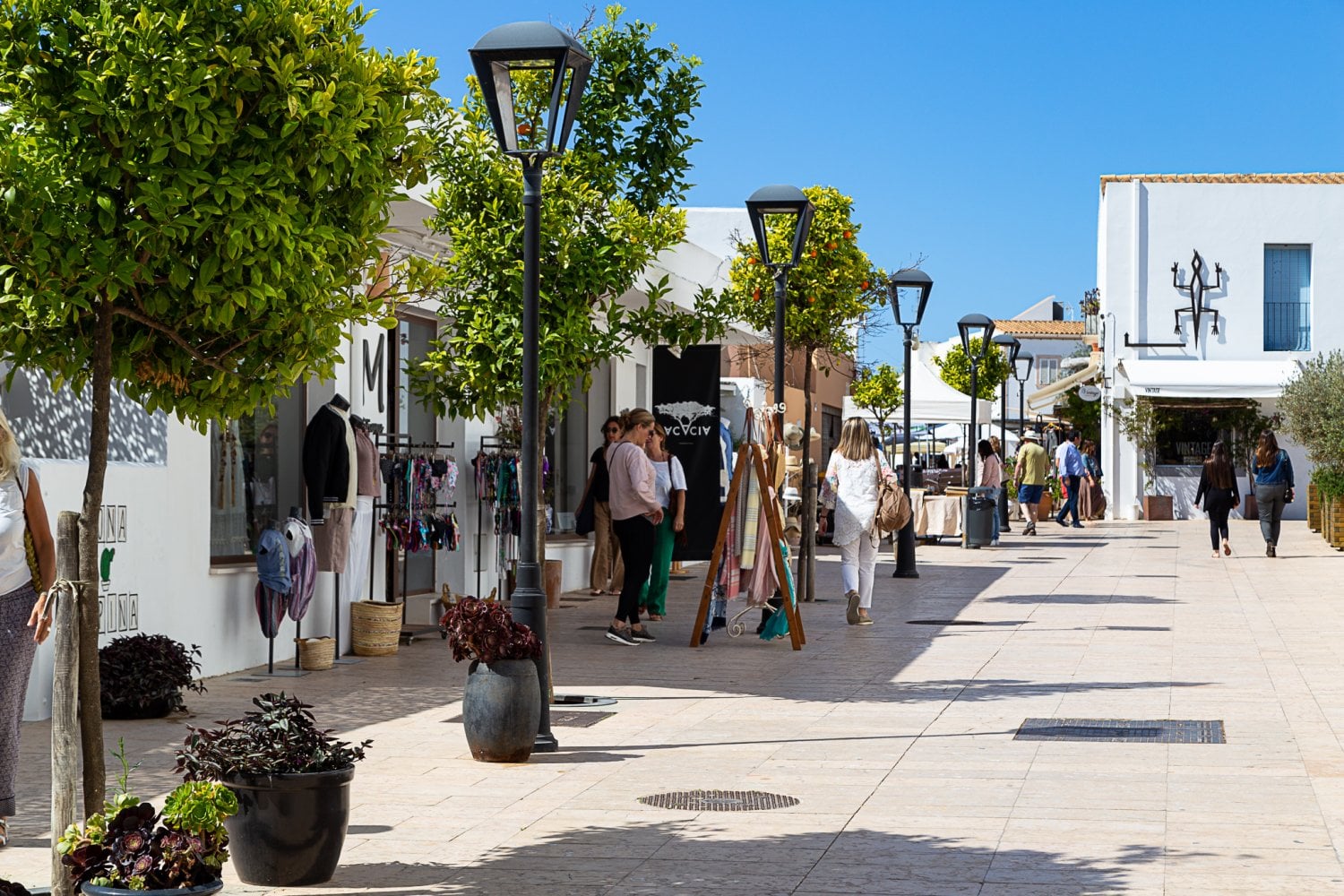 Formentera is small but accessible and comfortable island that where holidaymakers may cover a large part of it by bicycle, its green paths, its woods of pine and juniper and its rural interior. For the one who want to make long journeys, you may use a car or motorbike.
Beaches
As for beaches in Formentera; Es Caló beach, S'arenal beach, Es Cavall d'en Borras beach, Ses Platgetes beach, Cala Saona beach, Es Pujols beach, Illetes beach, Llevant beach and Migjorn beach are the great beaches on the island.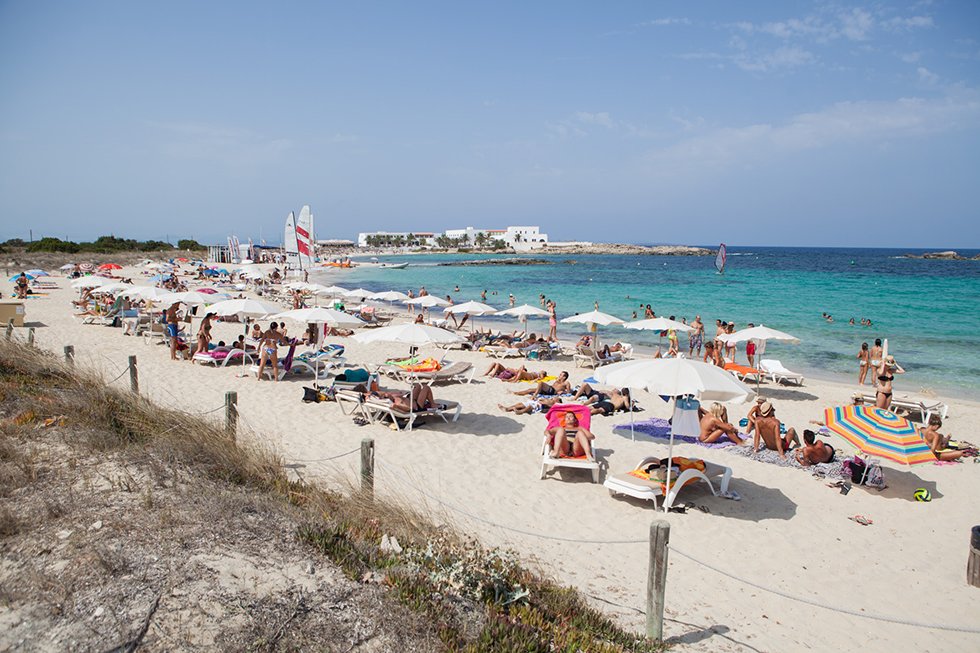 Illetes beach is a great white sandy beach located on the northern tip of Formentera and it is one of the best beaches in Spain and the most visited on the island.
Sights & Resorts
There are lots of places to visit and see in Formentera. Apart from the two rocky promontories of La Mola and Cap de Barbaria, Sant Francesc de Formentera is the only town on the island that servers as the focal point and hub for the four areas of settlement of the island that include; Pilar de la Mola, es Pujols, Sant Ferran de ses Roques and la Savina.
Sant Ferran is the sole port facility of the island that is located near Estany Pudent, halfway between la Savina. All official travel and daily services are located in Sant Ferran.
Es Pujols is the main and most popular holiday resort and is home to the majority of Formentera hotels and nightspots.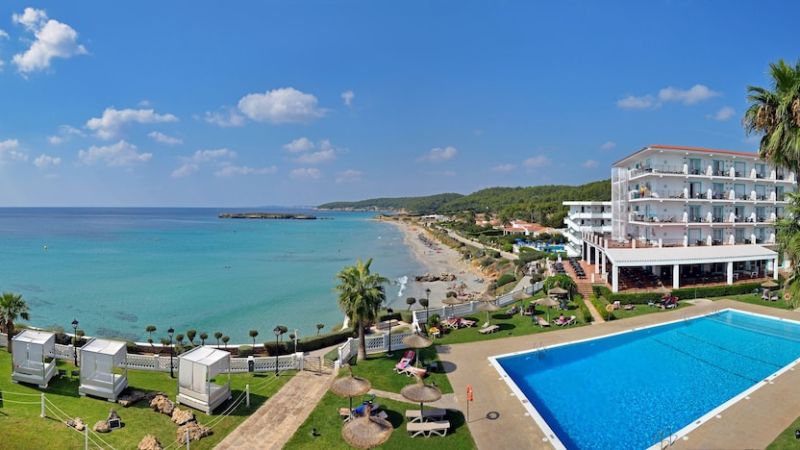 The Pilar de la Mola is the highest point on the island and also the ancient Frumentaria of the Romans. A must see on your Formentera holidays.
Although Formentera is a small island, the indented shape of its 82 km. means that the island has a very long coast in proportion to its surface. There are many large and small beautiful beaches and numerous coves and solitary corners along the coasts of Formentera that where holidaymakers may lose themselves such as the natural swimming pools, the village of Sant Agustín de Es Caló, the Mitjorn area and more…
Historical Sights
As for historical sites and monuments; Church of Sant Francesc Xavier, Sa Tanca Vela, Cap de Barberia Megalithic Settlement, Can Blai Roman Castellum, La Mola Moli Vel an Cana Costa Megalithic Site are a must see in Formentera.
Charming Places & Beautiful Corners
As for charming places; Estany des Peix and La Mola Lighthouse are a must see during your stay.
As for beautiful corners with great landscapes; Cap de Barbaria Lighthouse and Punta de Sa Pedrera are a must see during your holidays.
Active Tourism
As for active tourism and watersports; Formentera is a great place that has many opportunities for active tourism and offers unbeatable conditions for water sports.
Diving in Formentera is very popular because of the transparency and warm temperature of the sea. In addition, sailing, windsurfing and kayak is a also very popular for watersports lovers.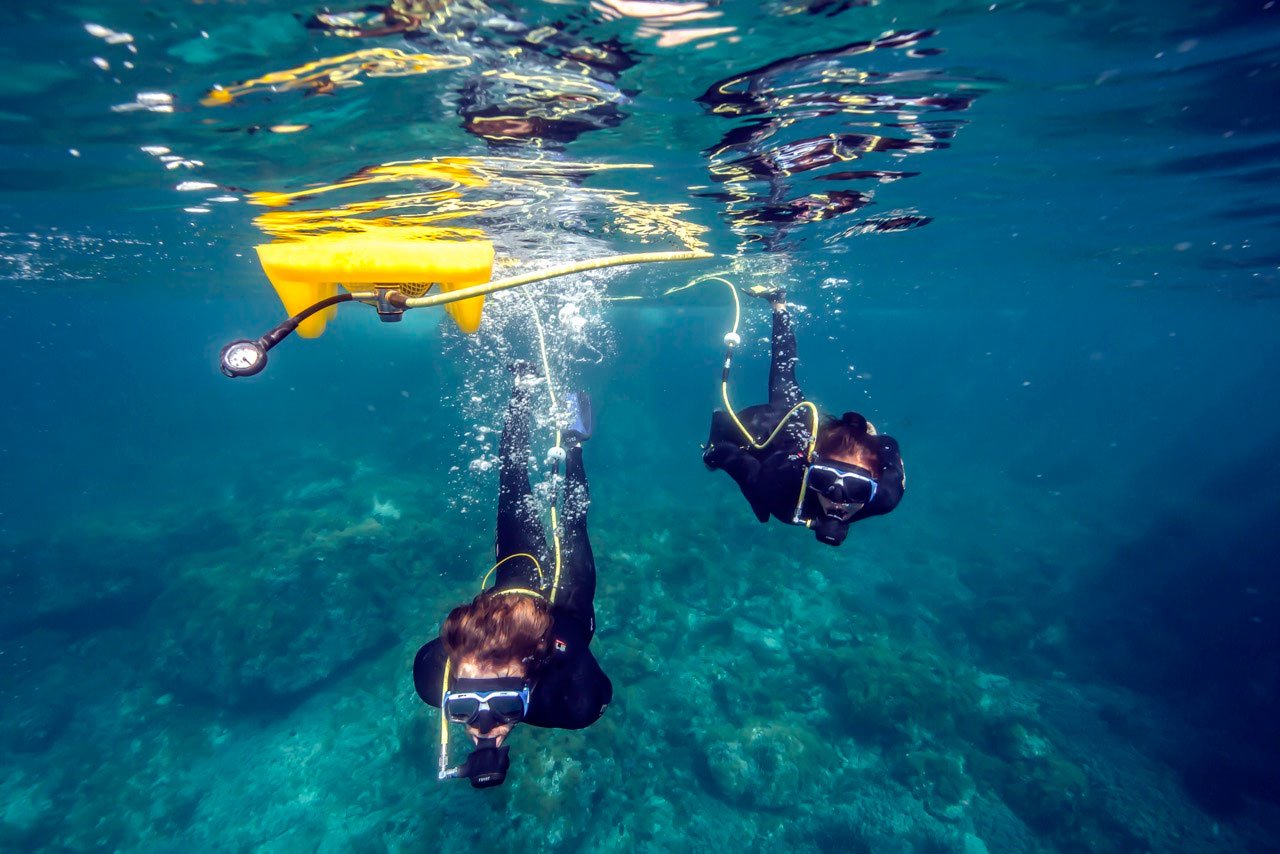 Formentera is not only a holiday destination sun, beach and sand lovers, but also a great destination for sailing and kayaking lovers. Sailing in Formentera is a must.
Cycling in Formentera is also another great things to do for outdoor sports and nature lovers. Formentera is a perfect island for touring by bicycle.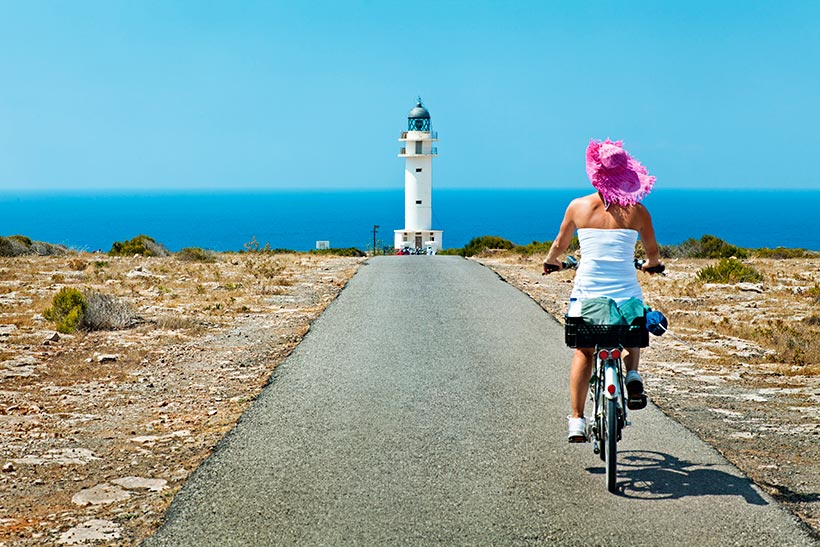 The distances and the climate not only make this possible but positively encourage it for the holidaymakers. For walking and cycling lovers, Formentera has properly signed green circuits running through areas of special landscape interest.
Dine & Wine
Eating out in Formentera is also fantastic. Holidaymakers may find variety of cafes and restaurants in Formentea at the popular tourist areas, mostly in Es Pujols.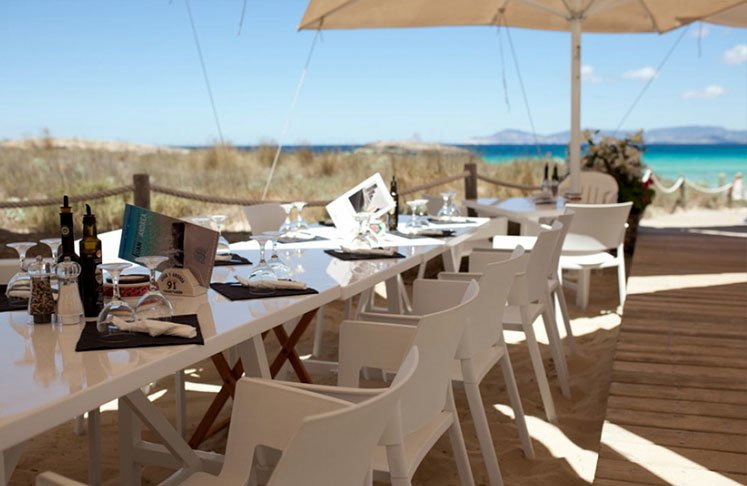 Holidaymakers may enjoy the local cuisine, traditional tapas, international dishes and fresh seafood.
Nightlife
As for nightlife in Formentera; Es Pujols is the main and most popular holiday resort as for entertainment and nightlife activities take place.
---