Gran Canaria is home to some of the most stunning beaches and natural wonders in the Canary Islands, as well as a rich history and culture. Whether you're seeking adventure or relaxation, there are plenty of things to do in Gran Canaria that will keep you entertained. Here you can read our pick of the top 10 things to do in Gran Canaria and plan your holidays on the island with these must do list.
Top 10 Things to Do in Gran Canaria
Explore the dunes of Maspalomas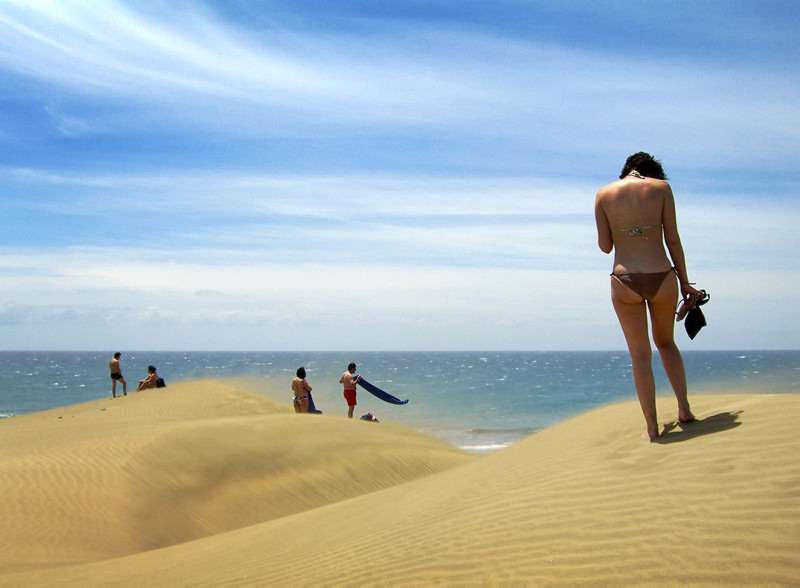 This natural wonder is one of the island's most iconic landmarks. The dunes of Maspalomas are a protected nature reserve and cover an area of more than 400 hectares. Walking through the dunes is a surreal experience that feels like being in a desert.
Visit the Roque Nublo
This is one of the most famous natural landmarks in Gran Canaria. The Roque Nublo is a volcanic rock formation that stands at an altitude of over 1,800 meters and is one of the highest points on the island.
The hike to the Roque Nublo is relatively easy and takes around two hours. There are various guided tours available to visit Roque Nublo in Gran Canaria. You can choose from a range of options including private tours, group tours, and hiking tours.
Enjoy the beaches
Gran Canaria is well-known for its beautiful and diverse beaches. From the golden sand dunes of Maspalomas to the volcanic black sand of Playa de las Canteras, there's a beach to suit every taste.
---
No Regrets Booking Advice
---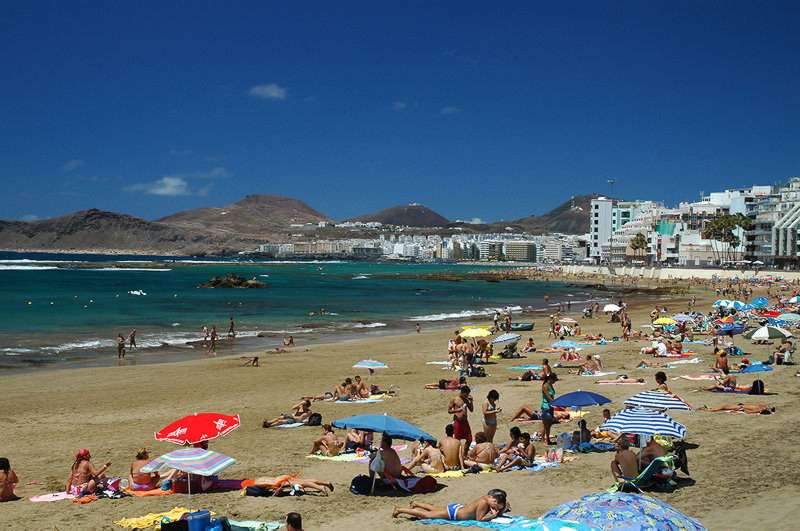 Playa del Inglés is one of the most popular beaches, famous for its long stretch of golden sand, crystal clear waters, and lively atmosphere. Maspalomas beach, located nearby, is a stunning natural reserve of sand dunes and lagoons, offering a unique landscape for a day trip.
Visit the historic town of Teror
Teror is a picturesque town in the center of Gran Canaria that is famous for its beautiful architecture and rich history. The town is home to the Basilica of Our Lady of the Pine, which is a popular pilgrimage site.
Take a trip to Puerto de Mogán
This charming fishing village is known as "Little Venice" due to its network of canals and colorful buildings. It's a great place to relax and enjoy a meal in one of the many restaurants that line the waterfront.
Hike in the Barranco de Guayadeque
This beautiful valley is home to a number of hiking trails that offer stunning views of the island's rugged terrain. The valley is also home to a number of cave houses that have been inhabited for thousands of years.
Visit the Jardín Botánico Canario Viera y Clavijo
This botanical garden is one of the largest in Spain and is home to over 500 plant species from the Canary Islands and around the world. The garden is a great place to escape the hustle and bustle of the city and get closer to nature.
Discover the history of Las Palmas
The capital of Gran Canaria is a vibrant city with a rich history. There are many historic buildings and museums to explore, including the Cathedral of Santa Ana, the Casa Museo de Colón, and the Museo Canario.
Take a boat trip
There are many boat tours available that will take you along the coast of Gran Canaria. Some of the most popular trips include dolphin and whale watching tours, sunset cruises, and fishing trips.
Enjoy the local cuisine
Gran Canaria is known for its delicious cuisine, which is influenced by Spanish, African, and Latin American flavors. Some of the must-try dishes include papas arrugadas, gofio, and fresh seafood.