Last Updated on March 29, 2021
Things to do in Seville are endless. Seville offers great holiday attractions with its variety of quality restaurants, leisure activities, theme parks, night spots, shops, cultural activities and holiday entertainment for the travelers. There are lots of great day out attractions and many beautiful sights to visit and see in Seville.
Below you may find the top 10 things to do in Seville.
Top 10 Seville Attractions
A Visit to the The Cathedral of Seville & La Giralda Tower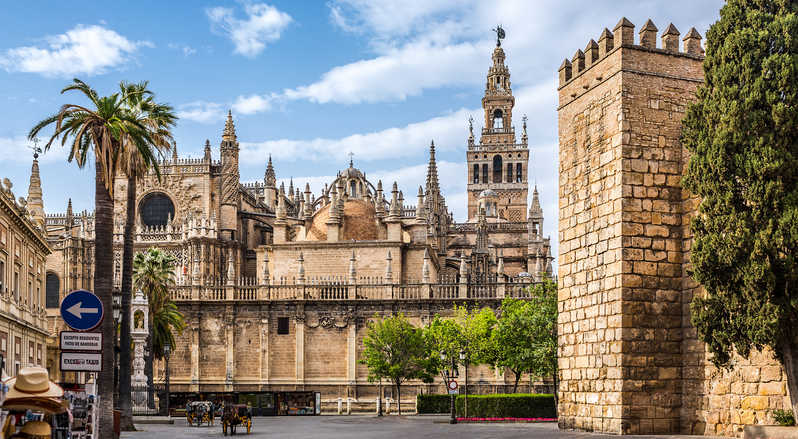 The Cathedral of Seville is one of the biggest churches in the world. The church and la Giralda tower is one of the most popular two monuments in Spain. Continue reading…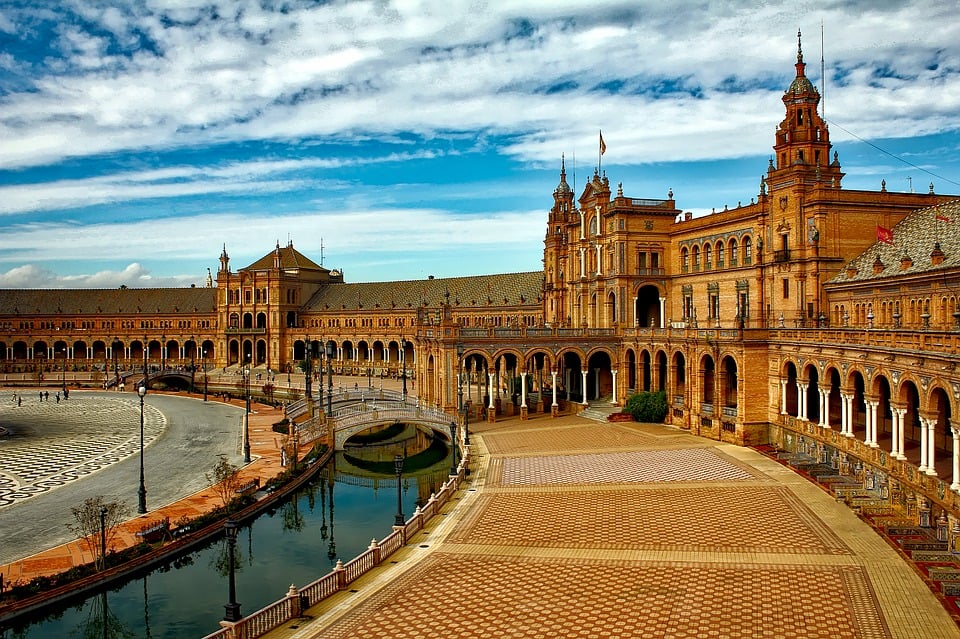 Plaza de Espana Square is an example of the Moorish revival in the Spanish architecture. It was built in 1928 and located in the north eastern edge of the Parque María Luisa. Continue reading…
A Visit to the Alcazar of Seville (Reales Alcazares)
The Alcazar in Seville is a 14th century Moorish style palace and Arab fortress located in Patio de Banderas, next to the Seville Cathedral. Continue reading…
Real Maestranza is one of the most attractive 18th century bullfight arena in Seville. The bullfighting season begins with the Feria de Abril and there is a corrida every day as well till the end of the season on September. Continue reading…
A great Flamenco Night Out with Flamenco Dance
A fantastic flamenco night in Seville is a great attraction. Continue reading…
Isla Magica is a great amusement and theme park in Seville and it offers great attractions for the visitors such as roller coasters, rides and theater shows. Continue reading…
Attend to a Boat Trip along the Guadalquivir River
Attending to a Boat Trip along the Guadalquivir River is a great attraction. Visitors may explore and enjoy the city. Continue reading…
A fun Day Out at Seville Water Park
Aquopolis Sevilla is a great water park in Seville. It covers an area 200,000 m2 and it is one of the largest parks in Spain. Continue reading…
A Visit to the Seville Museum of Fine Arts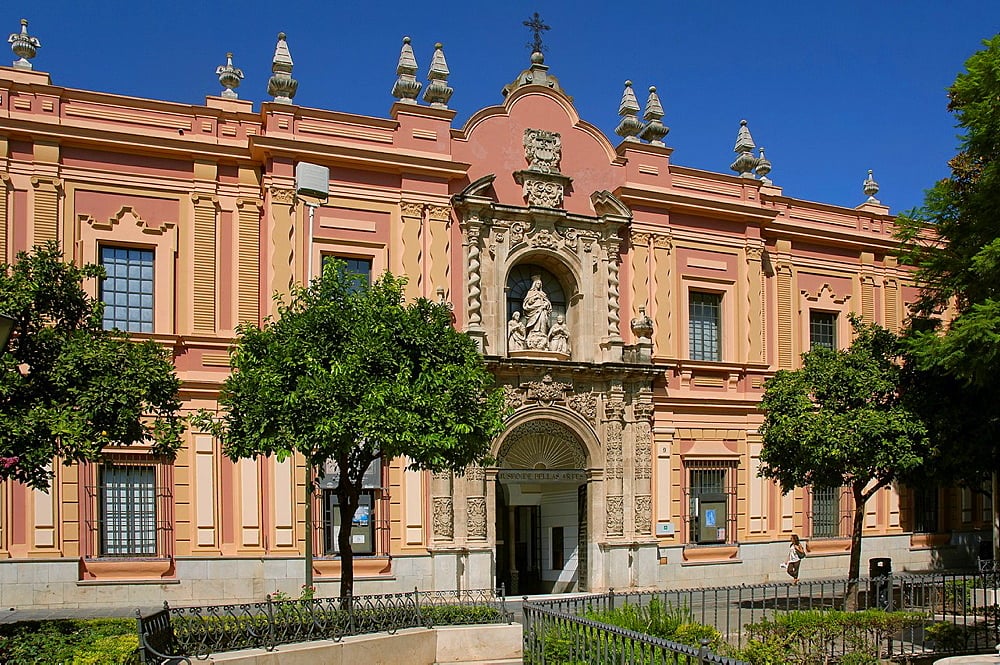 Seville Museum of Fine Arts is located in Plaza del Museo and one of the finest fine arts museums in Spain. Museum of Fine Arts Seville hosts a collection of mainly Spanish visual arts from the medieval period to the early 20th century. Continue reading…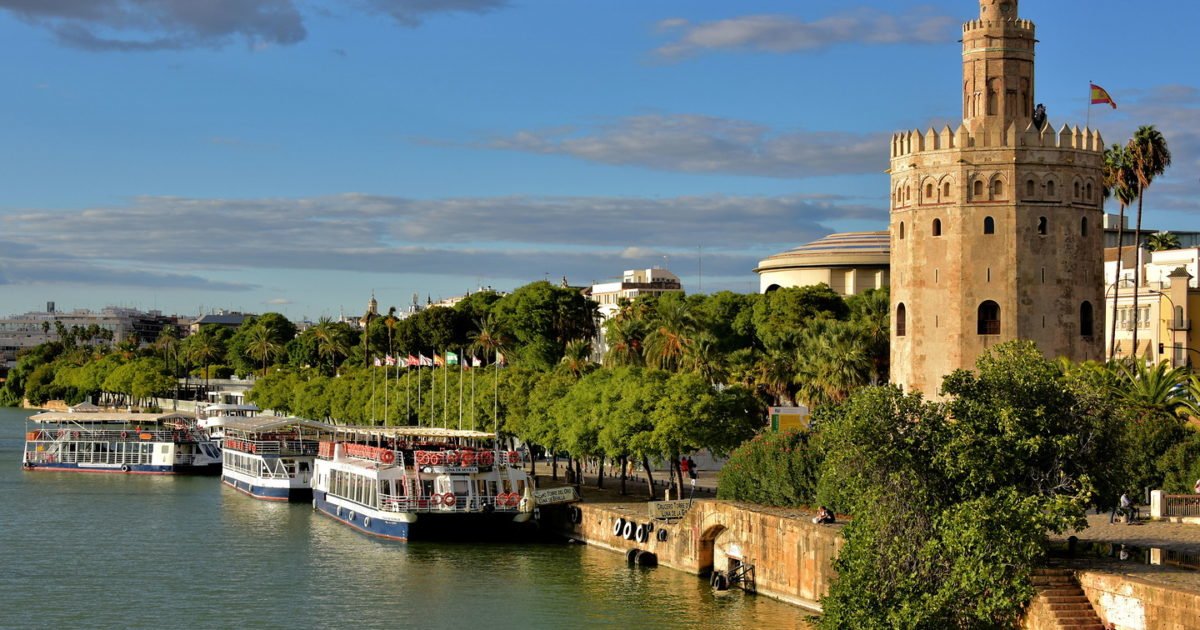 Torre del Oro, also known as the Golden Tower, is a 13th century tower located in Paseo de Cristóbal Colon, on the banks of the Guadalquivir River. Continue reading…
---