Here you can read our ultimate guide on top best towns, holiday resorts and destinations in Costa Blanca, including best areas to stay, region by region traveler tips. Costa Blanca offers great beauties with its secluded coves, breathtaking cliffs, underwater caves, and forests that roll down to the shore. There are over two hundred kilometres of coastline from north to south in Costa Blanca to be discovered.
Best Areas to Stay in Costa Brava
There are two basic coastline places to visit and see itineraries for holidaymakers in Costa Blanca that one covering the northern stretch of coast from the city of Alicante to Denia and the other one running south of Alicante to Pilar de la Horadada.
From Alicante to Denia within the 100 km. of coastline, holdaymakers may find the popular holiday resorts in Costa Blanca such as Benidorm, Altea, Calpe, Javea and Denia.
From Alicante to Pilar de la Horadada within the 60 km. of southern coastline of Costa Blanca, holidaymakers may find good number of holiday resorts such as Santa Pola, Guardamar del Segura, Torrevieja and inland town of Orihuela, the district capital and Pilar de la Horadada with 4 km. of beach and a typical watchtower guarding the coast.
Alcoy and Novelda are the two inland municipalities that are part of the Art Nouveau European Route.
The inland part of Costa Blanca from the coast, the mountainous territory is dotted with charming little white villages and towns along the valleys and mountains. The area and the villages preserve vestiges of their Moorish and medieval past.
Popular Towns & Holiday Resorts in Costa Blanca
Albir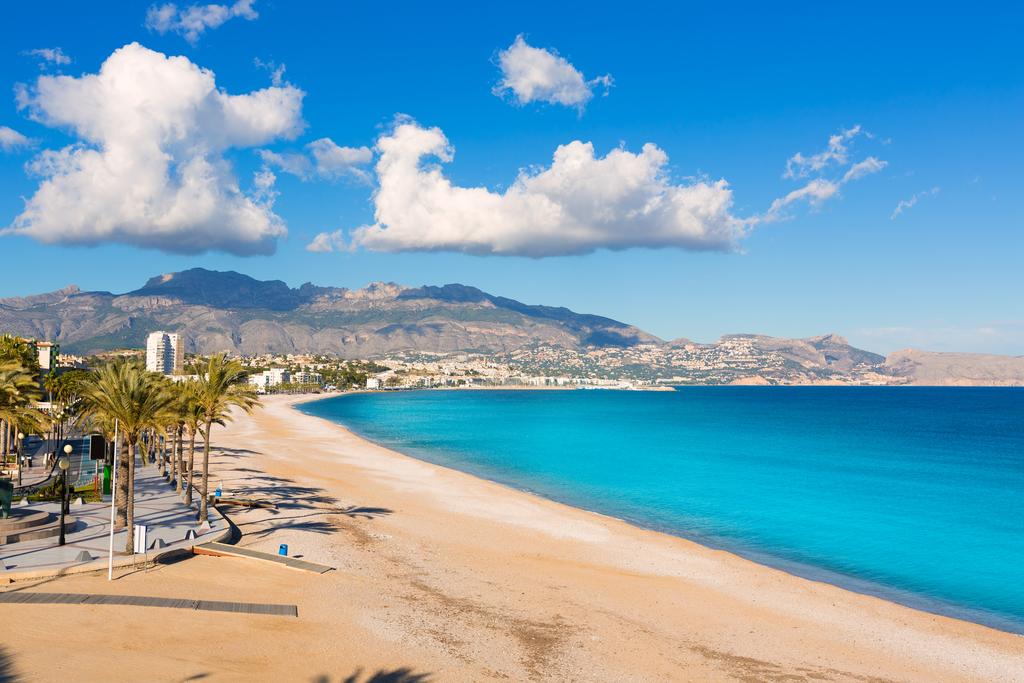 Albir is a lively resort famous for its stunning views, golden sandy beaches, Alfaz lighthouse and Sierra Helda (Serra Gelada) Natural Park. Read more…
Alicante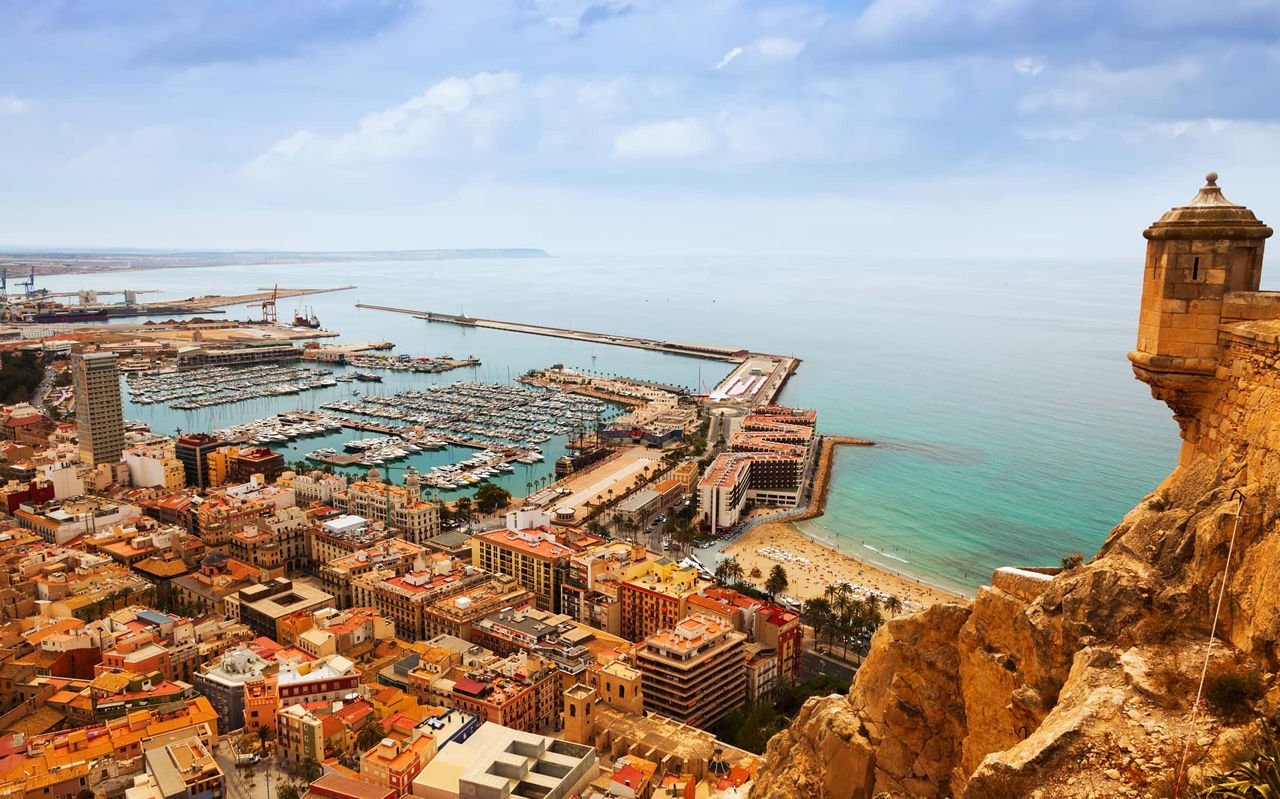 Alicante is a lively city famous for its cultural sights, castles, seafront promenade, museums, leisure, sports and nightlife activities, the port and the beaches. Read more…
Benidorm
Benidorm offers great holiday attractions with its variety of quality restaurants, leisure activities, theme parks, night spots, shops, and nice beaches for the holidaymakers. Read more…
Calpe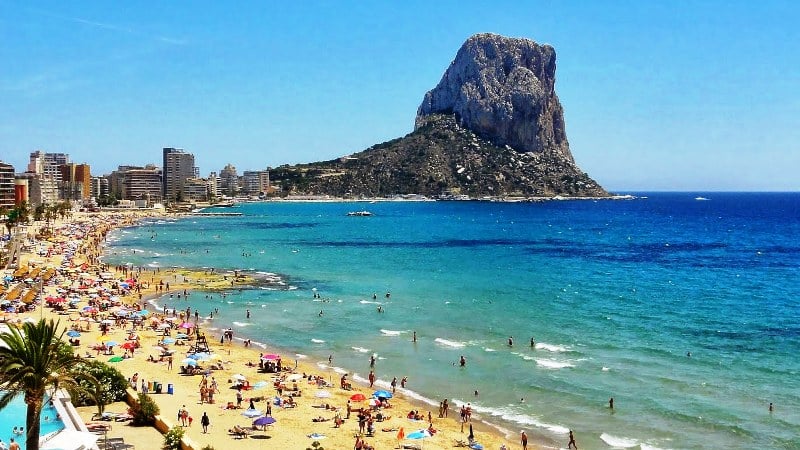 Calpe is a beautiful resort famous for its old town, walls and tower, famous Rock of Ifach, modern marina, boat trips, scuba diving, sailing, windsurfing and sandy beaches. Read more…
Denia
Denia is a lovely resort famous for its historical origins, archaeological museum, scuba diving, sailing, windsurfing and sandy beaches. Read more…
Moraira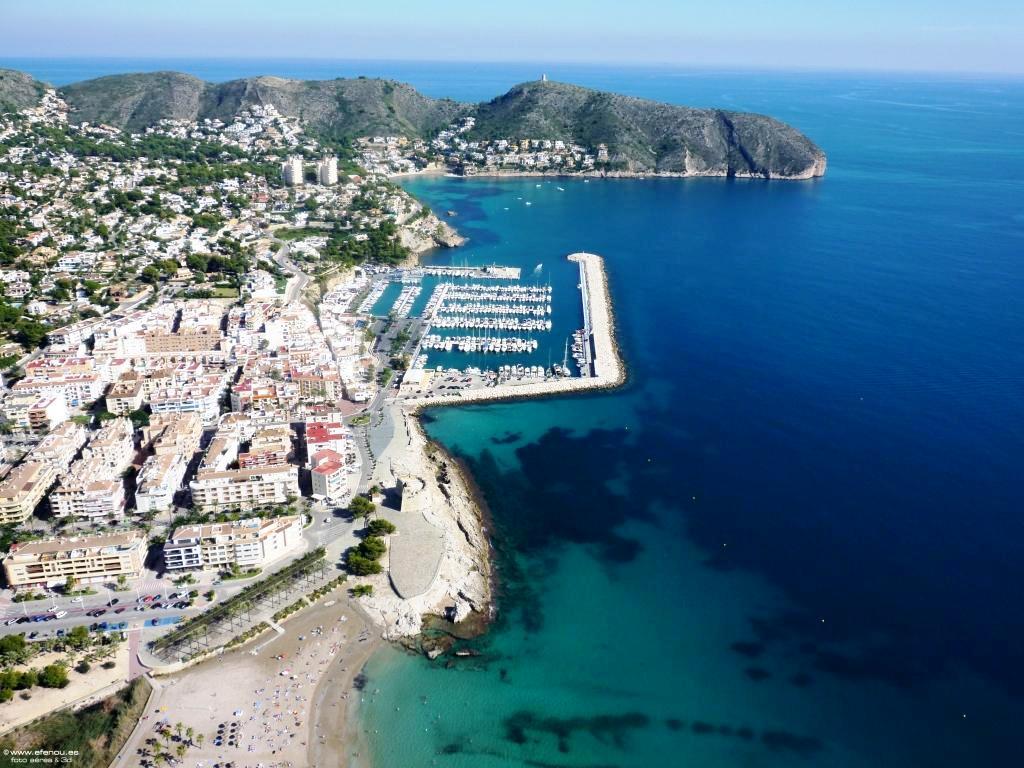 Moraira is a picturesque and pretty town famous for its being peaceful town, unspoilt coastline, private marina and sandy beaches. Read more…
Javea
Javea is a lively resort famous for its old town, port, scuba diving, windsurfing, sandy beaches, natural parks and beautiful coves. Read more…
Torrevieja
Torrevieja is a lively resort famous for its leisure, sports and nightlife activities, the harbour, beaches, parks and water parks. Read more…
Villajoyosa
Villajoyosa is a lovely beach resort with a long tradition of seafaring and voyaging as well as a chocolatemaking industry of renown. The town also has great coastline with beautiful beaches. Read more…