Last Updated on March 28, 2021
Bilbao is one the most popular and leading industrial and commercial cities in Spain. Bilbao is a Basque city and situated on the northern part of Spain. Travelers may find variety of great things to do in Bilbao.
Being a Basque city, Bilbao boasts great food and its tapas bars, both in the Old Quarter and the wide avenues of the new section across the Nervion river, are among Spain's best and busiest.
Guggenheim Museum is a must see place, a grand construction in titanium, stone and glass, designed by US architect Frank O. Gehry. and one of the best museums in Spain.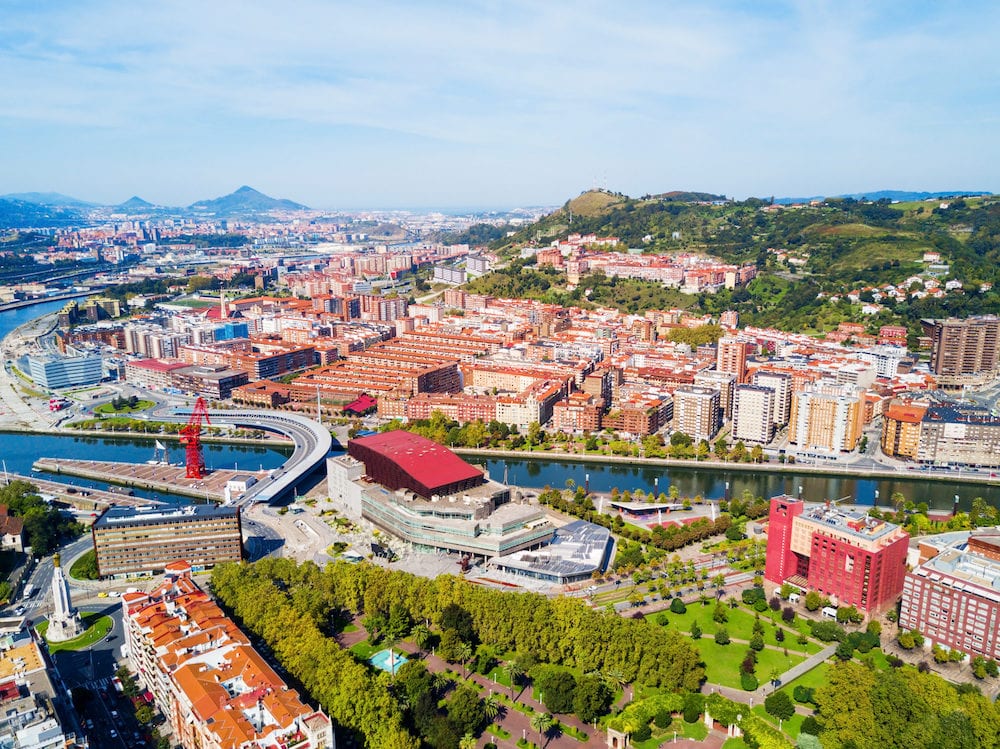 Bilbao is situated in the area of Bizkaia and surrounded by excellent landscape with forests, mountains, beaches and steep coasts.
The best way to really get to know and explore Bilbao is to walk leisurely up and down its streets. The Old Quarter of Bilbao is the best starting point for a city tour.
As for shopping in Bilbao; Bilbao offers great shopping opportunities for its visitors from popular outdoor markets, antique and handicraft shops, to designer establishments and modern department stores. Bilbao's Gran Vía is the most fashionable shopping area.

As for eating out in Bilbao; the gastronomy and Basque cuisine is also great for visitors.
As for nightlife in Bilbao; visitors may find great nightlife activities along the variety of nice bars and cafes of Bilbao.
Video Tour
---