Last Updated on March 28, 2021
Granada is one the most popular and spectacular destinations and capital cities in Spain that offers great culture, history, art and monuments for its visitors. Granada was the meeting point of Islamic and Christian cultures.
Granada is situated on the south-eastern part of Spain, by the Sierra Nevada mountains, on the Andalusia region. Granada is also the capital of Spain's last Moorish kingdom.
The World famous Alhambra Palace is one of the most visited sights in Spain and the most popular sight in Granada. It is a must see in Granada.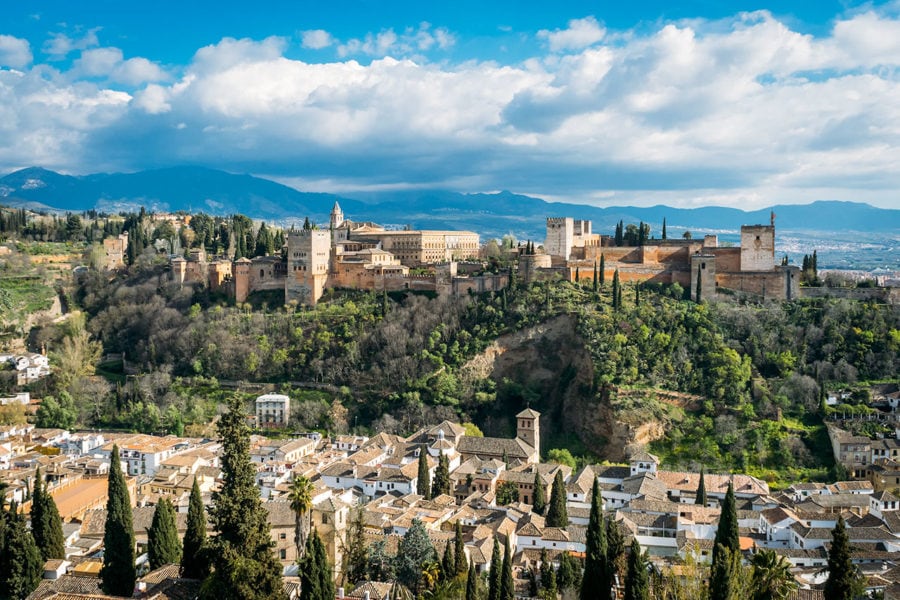 The twin World Heritage Cities of Úbeda and Baeza located across the mountains on the north of Granada is also a must.
The Alhambra and the adjoining Generalife gardens are really fantastic that those with the luck and foresight to have reserved a room at the Parador (state-run luxury hotel) within its grounds will enjoy the experience all the more.
Sitting on the Parador terrace, reading a good book, listening to birdsong, it is easy to forget that, down below, the university town of Granada hums with life are a great experience for the visitors. The gypsy quarter of Sacromonte is situated on a broad hill commanding a beautiful view of the city, is famous for its cave-dwellings.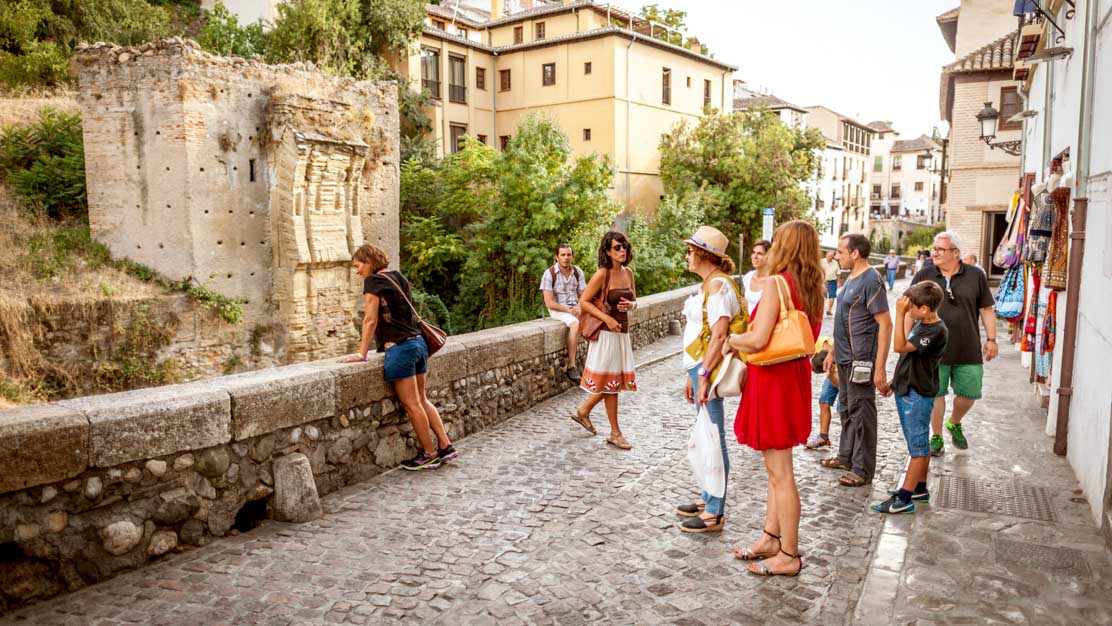 Sierra Nevada is the highest mountain range in Spain and it is situated in the provinces of Granada and Almeria. Visitors may hike along the Sierra Nevada during summer season. Nature lovers may also explore and enjoy a treasure house of flora and fauna in the Sierra Nevada.
As for shopping in Granada; Granada offers great shopping opportunities for its visitors. Fine guitars and handmade Fajalauza pottery are the most popular shopping items in Granada. As for street markets; the Almanjayar street market is a great choice, that is held on Sundays between 09.00 and 15.00 hours. Also there are markets in La Chana and El Zaidin that is held every Wednesday and Saturday.
As for eating out in Granada; the gastronomy and Andalusian cuisine is also great for visitors. Restaurants with the Alhambra Palace view are great.
As for nightlife in Granada; Pedro Antonio de Alarcón is the main spot for nightlife activities with the bars on the Pedro Antonio de Alarcón street. Also the venues on Elvira are very popular. The flamenco nights are also a must in Granada.
---