Ibiza is a world famous holiday island of the Balearics and one of the most popular holiday destinations in Spain. Ibiza is situated on the eastern part of the Spain mainland. Ibiza Old Town (Eivissa Dalt Vila) is a UNESCO World Heritage Site. Ibiza offers great much to its visitors from its beautiful golden sandy beaches, unspoilt nature to intense nightlife.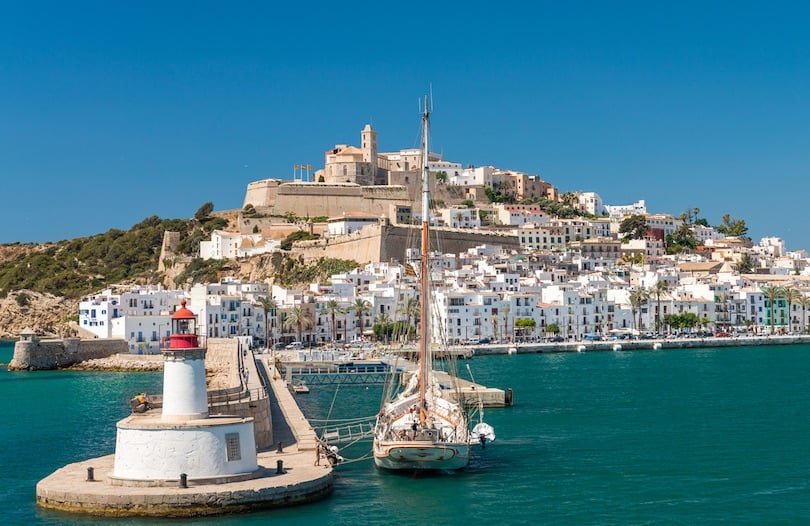 Ibiza is divided into five main regions and municipalities that include;
Video Tour
Main Attractions
Things to do in Ibiza are endless. Ibiza is a world famous holiday island worthy of its wonderful nature, excellent beaches, intense nightlife and nightclubs.
A great day out at the Ibiza beaches,
a visit to Ibiza city, Eivissa Dalt Vila,
a great night out at the popular Ibiza nightclubs,
watching sunset at Sunset Strip (Ses Variades),
a visit to interior San Antonio and see the charming villages and historical places,
attending to daily boat trips,
doing water sports,
cycling along the beautiful paths of the island,
a visit to Santa Eularia town centre, Es Puig de Missa, Ethnology Museum,
a visit to popular hippy markets of Las Dalias and Punta Arabi.
Main Sights
Ibiza beaches,
the old town of Ibiza, Eivissa Dalt Vila,
Ses Salines Natural Park,
the Nature Reserves of Es Vedra, Es Vedranell and the western islets,
San Antonio Bay and Sunset Strip (Ses Variades),
Cap Blanc Natural Aquarium,
the interior San Antonio,
the charming villages and historical places,
the Settlement of Balafia and Cova de Can Marça Cave,
Santa Eularia town centre,
Es Puig de Missa and Ethnology Museum,
the popular hippy markets of Las Dalias and Punta Arabi
the Port of Ibiza & La Marina district
Beaches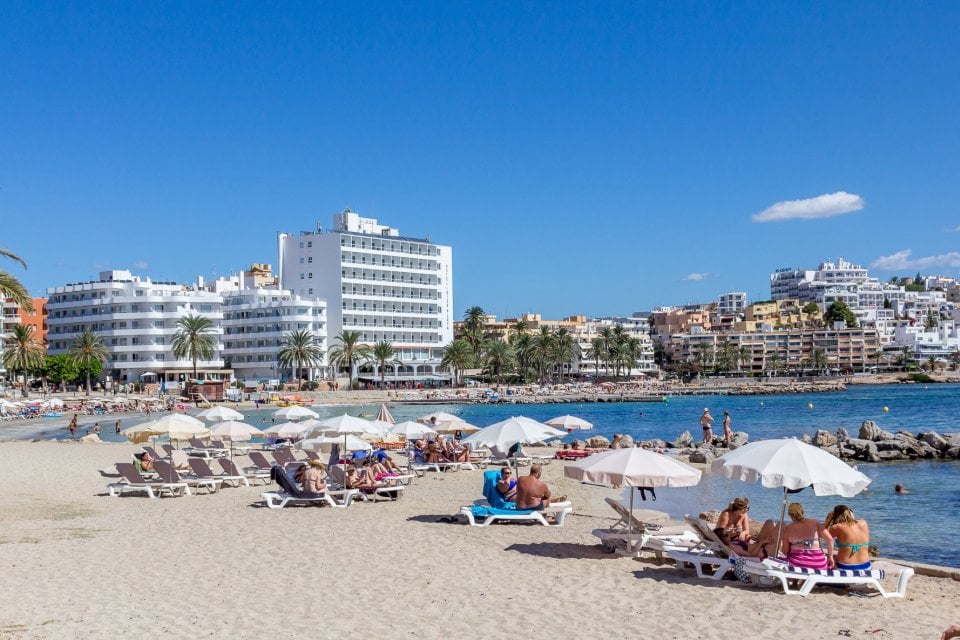 Ibiza beaches are also excellent. Ibiza offers 210 km. of wonderful and numerous beaches with crystal clear waters that can be enjoyed for all year round thanks to its mild temperatures. A great day out at the Ibiza beaches, sunbathing and waters sports is also one of the best things to do in Ibiza.
Boat Trips & Parties
Ibiza has 200 kilometres of beautiful coastline with wonderful beaches and crystal clear waters that make the island an ideal place for water sports activities in Europe. Attending to boat trips in Ibiza is a great attraction for sea lovers.
Nightlife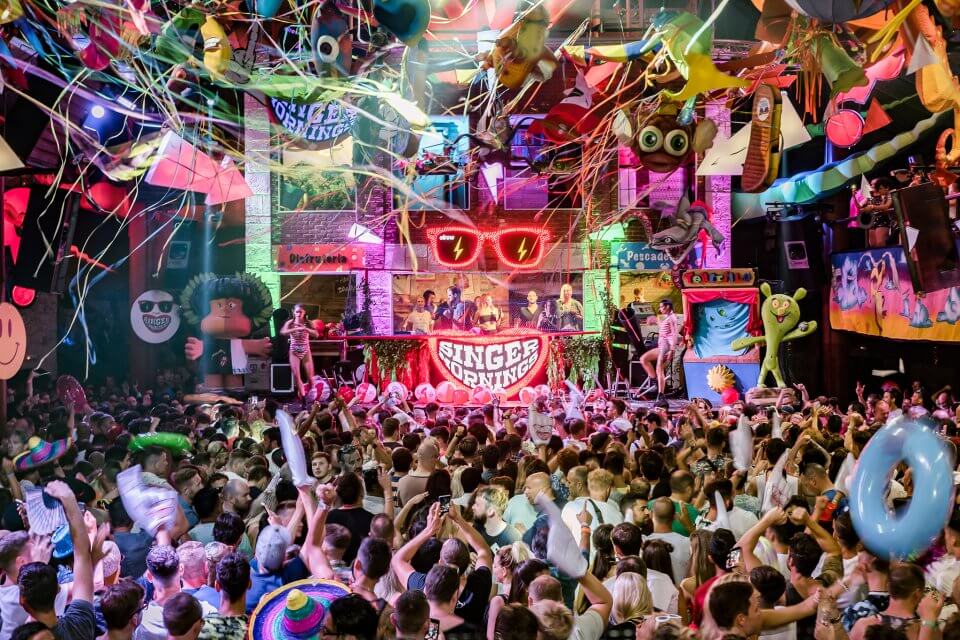 Nightlife in Ibiza is very intense and world wide famous. Ibiza is like an entertainment island with its variety of world class nightclubs and discos, DJs, terrace bars and excellent nightlife activities for all year round. The nightclubs in Ibiza offer great music as well as great shows and entertainment.
Water Sports
Ibiza is a water sports paradise with a plethora of activities to suit all preferences and skill levels. With its translucent waters and captivating beaches, Ibiza has become an ideal location for water sports enthusiasts. With a broad spectrum of activities to choose from, Ibiza caters to everyone, whether you're a novice or an experienced water sports enthusiast.
Outdoor Sports & Nature
Outdoor sports in Ibiza offer an adventure like no other, and the island's stunning scenery makes it a perfect destination for anyone seeking a break from the hustle and bustle of daily life. Holidaymakers may do variety of great outdoor sports activities in Ibiza such as mountain bike and cycling, horseback riding, hiking, Nordic walking and golf to enjoy and get to know the island.
Eating Out
Eating out in Ibiza is very fantastic. Ibiza offers all the best world cuisines as well as Ibizan cuisine for the holidaymakers.
Traditional Spanish cuisine and fresh caught fish is the most popular treats of the island. Holidaymakers may also find all other famous cuisines of the world at the quality Ibiza restaurants in every holiday resorts in Ibiza.
Shopping
Shopping in Ibiza is fantastic. Ibiza is very famous for its markets, craftwork as well as its cosmopolitan and multicultural character.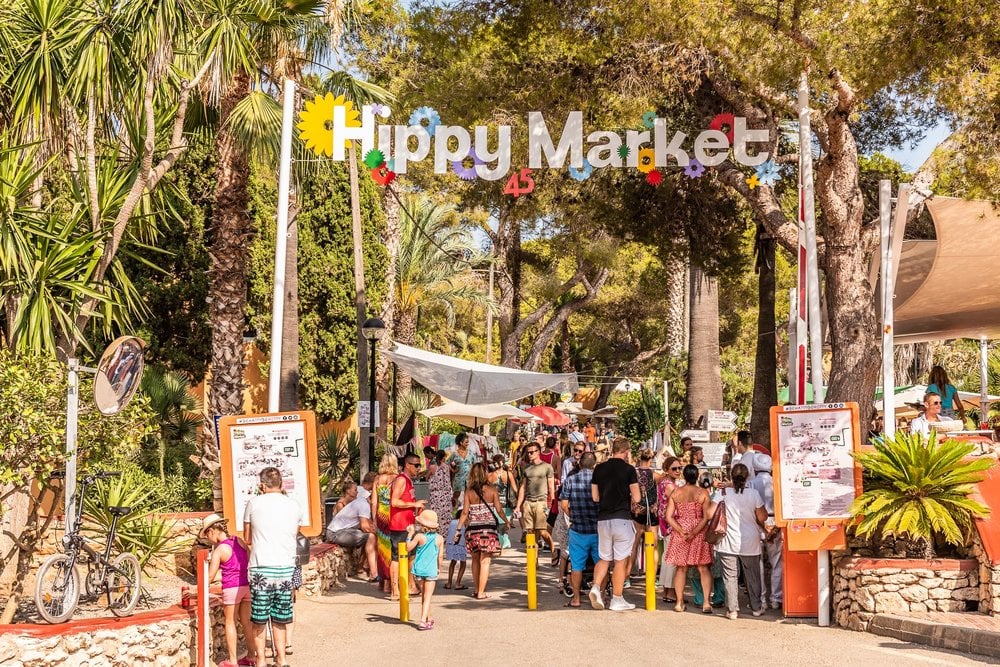 Holidaymakers may find variety of lively markets and shopping items in Ibiza. The markets of Ibiza attract tourists from all over the world. Ceramics, pottery, clothing, souvenirs and gifts and handicrafts are the most popular things to buy in Ibiza.
Festivals & Events
Ibiza is home to variety of lively festivals and events during the year. Holidaymakers may enjoy the Ibiza fiestas with its colourful streets, stands, craft markets, folklore dance, shows and more.
On our visual Ibiza pages, you may find and discover the best of Ibiza holidays for your needs such as best things to do, best sights, best beaches, best holiday resorts, best of nightlife, shopping and eating out activities, best museums and more… You may plan your Ibiza holidays regarding our travel guide pages. We wish you a wonderful Ibiza holidays full of joy and happiness…