Last Updated on March 28, 2021
Ibiza is a world famous holiday island of the Balearics and one of the most popular holiday destinations in Spain. Ibiza is situated on the eastern part of the Spain mainland. Ibiza Old Town (Eivissa Dalt Vila) is a UNESCO World Heritage Site.
Ibiza offers great much to its visitors from its beautiful golden sandy beaches, unspoilt nature to intense nightlife.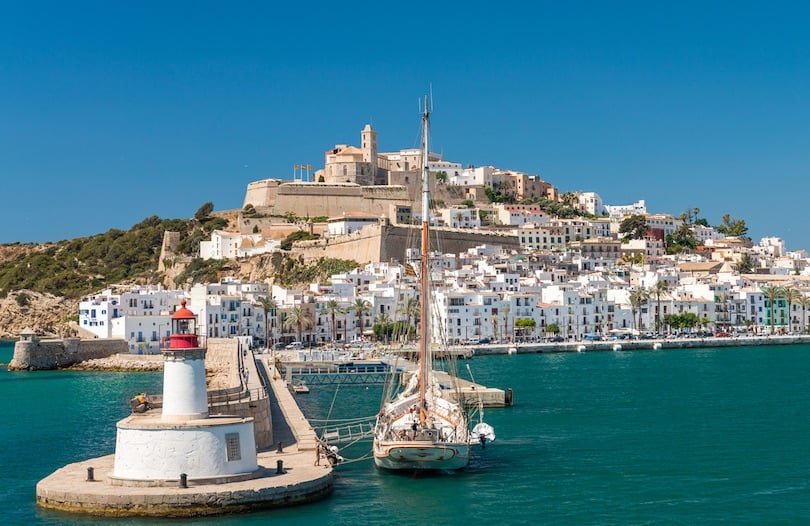 Ibiza is divided into five main regions and municipalities that include;
Video Tour
Dalt Vila (The Castle), Ibiza Old Town, the Necropolis of Puig des Molins, Ibiza City Center, the Port of Ibiza and La Marina district and the Yaching Marina are the other attractions and sights in Ibiza (Eivissa).
San Antonio Bay is located on the southern part of the town and offers cheap family and couples accommodation. San Antonio Bay also offers calm nights and family related entertainment.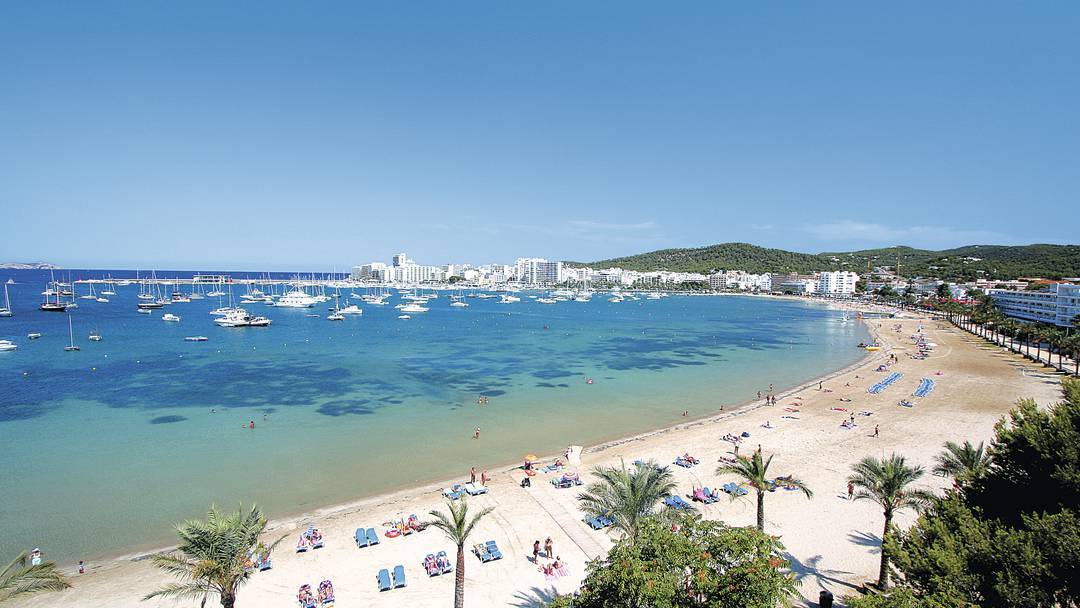 Sunset at Ses Variades (Sunset Strip), the villages of Santa Agnes de Corona and Sant Mateu d'Aubarca, Ses Torres d'en Luc Archaeological Site and Cala d'Aubarca Cove, Aquarium Cap Blanc, the churches of San Antonio, the village of Sant Rafael de Sa Creu, Cueva de Ses Fontanelles Cave are the other popular attractions and sights in San Antonio, Ibiza.
Es Puig de Missa is the popular sight of Santa Eularia located on the hill crowned by a church dating back to 16th century.
The charming villages of Sant Carles de Peralta, Santa Gertrudis de Fruitera and Jesus, the Markets of Santa Eularia (Las Dalias and Punta Arabi), Ethnology Museum of Ibiza and Barrau Museum are the other popular attractions and sights in Santa Eularia, Ibiza.
Sant Joan offers all the tourist services for the holidaymakers with its popular holiday resorts of Portinatx, San Miguel (Sant Miquel) and Cala de Sant Vicent. The Settlement of Balafia and Cova de Can Marça Cave is a must see in Sant Joan.
The town center of Sant Josep with its church, shops, two art galleries, beach, bars and restaurants, offers all the tourist services for the holidaymakers.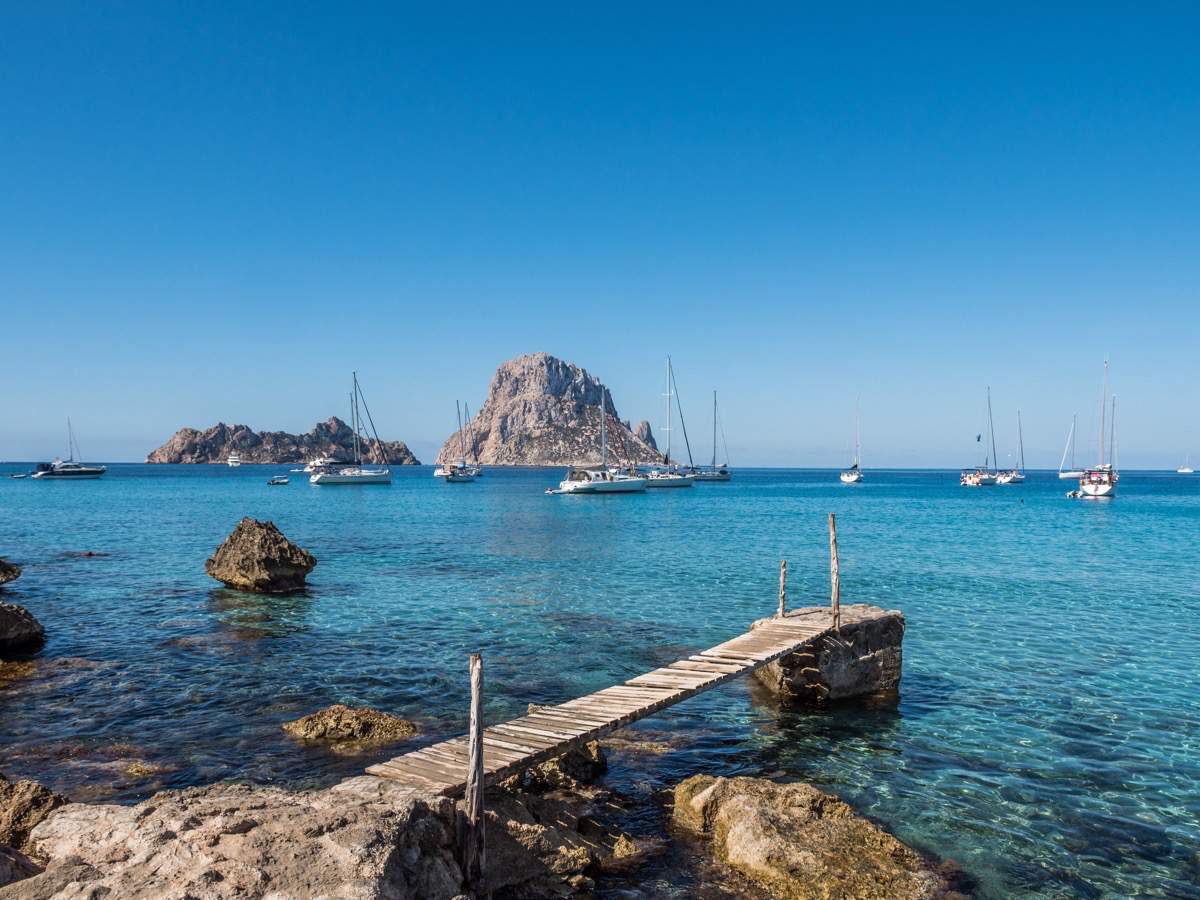 The Ses Salines Natural Park, the Nature Reserves of Es Vedra, Es Vedranell and the western islets, the villages of Sant Agusti, Es Cubells and Sant Jordi de Ses Salines, the look-out towers, Phoenician and Punic-Roman Settlements and the two water parks are the popular attractions and sights in Sant Josep, Ibiza.
Things to do in Ibiza are endless. Ibiza is a world famous holiday island worthy of its wonderful nature, excellent beaches, intense nightlife and nightclubs. Of course it is not possible to explain everything about Ibiza here.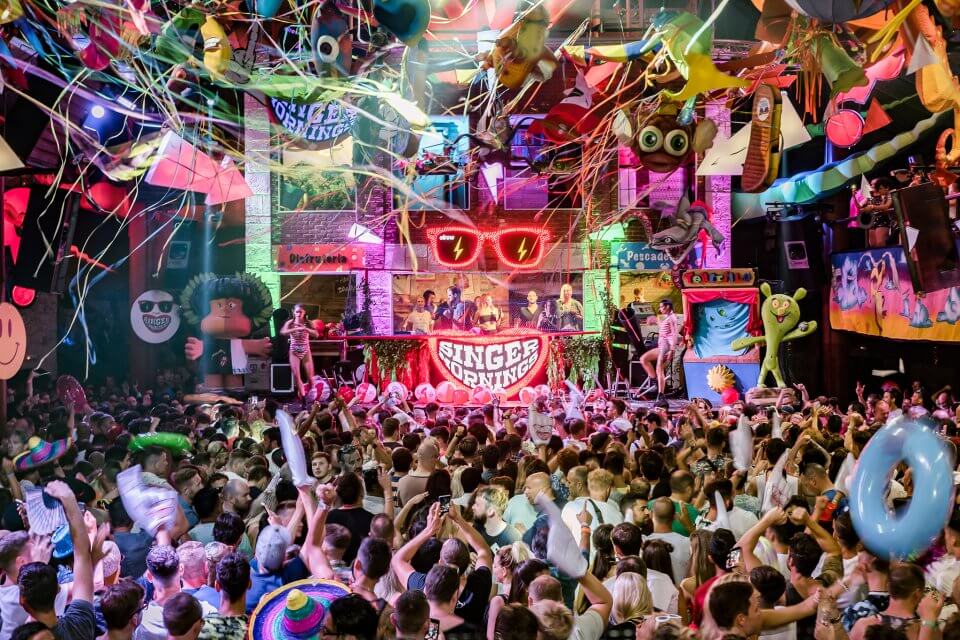 On our visual Ibiza pages, you may find and discover the best of Ibiza holidays for your needs such as best things to do, best sights, best beaches, best holiday resorts, best of nightlife, shopping and eating out activities, best museums and more… You may plan your Ibiza holidays regarding our travel guide pages. We wish you a wonderful Ibiza holidays full of joy and happiness…
---