Last Updated on March 28, 2021
Madrid is one the most popular and leading culture, art, business and liveliest destination in Spain and also in the world. Madrid can also be considered as a city that never sleeps.
Madrid is situated on the central part of Spain and is the capital and the largest city of Spain. Madrid is also Europe's highest capital city (at 2,000 feet above sea level).
The city is the liveliest, friendliest, most generous, and most culturally stimulating one in Europe.
The best way to really get to know and explore Madrid is to walk leisurely up and down its streets and around its plazas.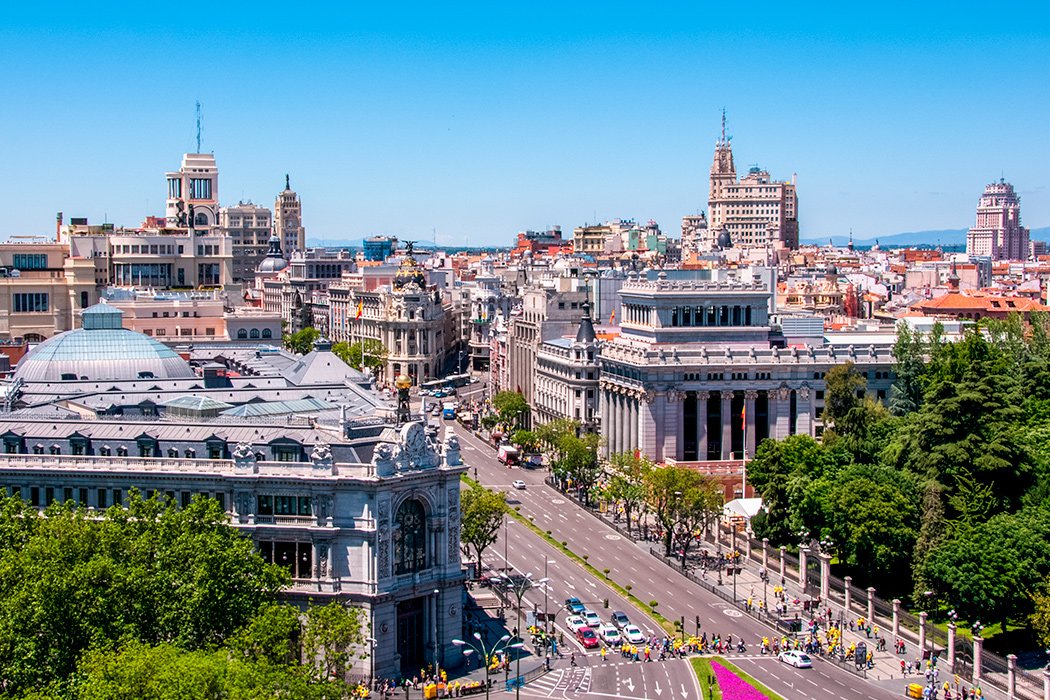 Visitors may visit the Plaza Mayor (main square) or Retiro Park. Also visitors may visit the Royal Palace, Prado Museum, Cibeles fountain or Puerta de Alcalá.
In addition, there are also many streets and avenues steeped in history and so many lovely churches under the protective umbrella of La Almudena Cathedral and the Church of St. Isidore.
The Prado Museum, the Centro de Arte Reina Sofia and the Thyssen-Bornemisza Museum host one of the finest collections in the world as well as street artists form a living art gallery in the Plaza Mayor.
The Theatre Royal (Teatro Real) and National Concert Hall also host of the best opera and orchestral performances in the world, are countless live-music venues.
As for shopping in Madrid; Madrid offers great shopping from popular outdoor markets, antique and handicraft shops, to designer establishments and modern department stores, the possibilities exceed expectations.
Large department stores and megastores specialising in CDs, books and videos can be found in and around the Puerta del Sol, on Princesa and Goya Streets or along the Paseo de la Castellana, as well as in all the major shopping malls on the city outskirts. The most select fashion boutiques, jewellery, footwear, furniture and gift shops of all kinds are to be found in the Salamanca, Salesas and Chueca districts. In addition; the Old Quarter of Madrid offers numerous traditional shops.
As for eating out in Madrid; the gastronomy and Madrid cuisine is famous worldwide. Visiting some of the numerous bars that line the city streets and outlying areas, and serve the famous snack-like servings (tapas) and small portions of selected foods (raciones) is the best way to discover the Madrid cuisine and food.
As for nightlife in Madrid; Madrid also offers great nightlife activities for the visitors. Madrid is a city that never sleeps. The pedestrian precinct from Huertas Street to Plaza de Santa Ana is one of the liveliest regions in Madrid together with the Alonso Martínez, Bilbao and Plaza de Santa Bárbara area, Malasaña and the streets leading off from Plaza del Dos de Mayo.
Video Tour
---