Last Updated on March 28, 2021
La Sagrada Familia, also known as the Basilica of the Holy Family, is one of the most spectacular and most visited sights in Barcelona. A must see and one of the top 10 places to visit and see in Barcelona.
The church is Antoni Gaudi's most important, biggest and world famous surrealist masterpiece and his largest project.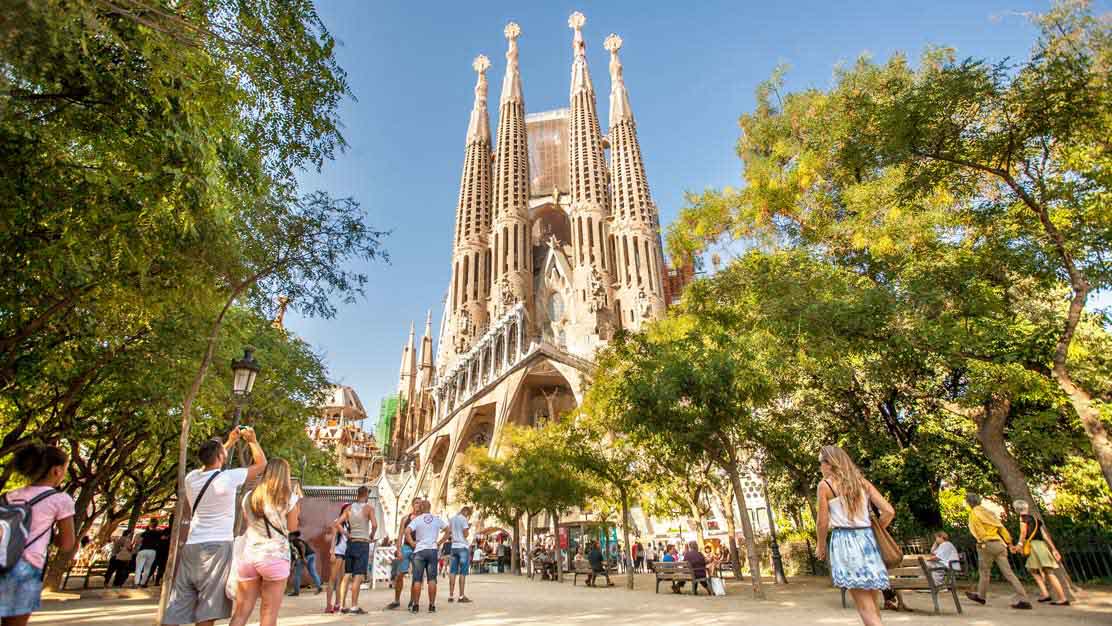 La Sagrada Familia was the best masterwork of Gaudi to which he devoted more than 40 years of his life, from 1883 to his untimely death in 1926.
He began the four towers of the Nativity façade, an amazing gospel put to stone and ceramics. But he only saw only one of them finished. Construction on this emblematic and monumental temple still continues today.
The final project consists of eight towers and the tallest one will have a height of 170 meters. The sheer magnitude of Gaudi's project has made the Sagrada Familia the most famous landmark of Barcelona.
A visit to La Sagrada Familia Church is a must on your Barcelona visit and also it is one of the top 10 places to visit and see in Spain.
Visitor Information
Address: Plaça Sagrada Família 08013, Barcelona
Opening Hours: daily from October to March from 9am to 6pm; daily from April to September from 9am to 8pm
Tel: +34 932 080 414
Web: http://www.sagradafamilia.org/
---