Last Updated on March 28, 2021
Cordoba is a beautiful city and UNESCO World Heritage site situated on the southern part of Spain by the Guadalquivir river in the centre of Andalucia. It is a must see destination in Spain.
Cordoba is a charming Andalusian city of culture, history and landscapes. Cordoba was proclaimed the capital of the Islamic world in the 10th century.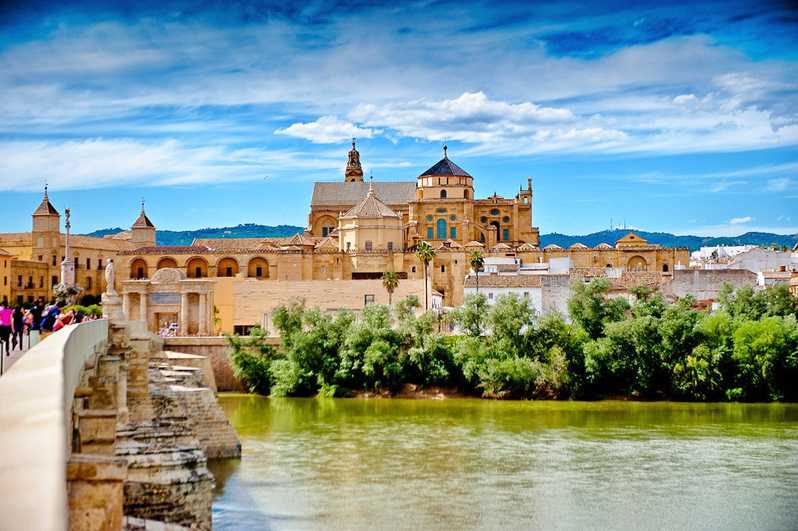 Cordoba offers much to its visitors with its history, architecture, culture, art, museums and lively city life.
Cordoba was a city of more than half a million people living, with hundreds of mosques, a medina that pulsated with the activity of the finest craftsmen, a centre of science and learning and the most civilised capital in Europe.
Travelelers may find variety of great things to do in Cordoba.
Popular attractions include; La Mezquita ( a spectacular Mosque-Cathedral-nearly one thousand columns comprise this unique ancient mosque), Alcázar de los Reyes Cristianos, Patio de los Naranjos (Orange Tree Courtyard), Judería (old Jewish quarter of the city), Palacio Episcopal, Medina Azahara Palace, Archaeological Museum, Roman Bridge, the Fiesta de los Patios in May, Flamenco dance and more…
As for shopping in Cordoba; Cordoba offers great shopping opportunities for its visitors. Leather, silverware, jewellery and ceramics are the popular items to buy in Cordoba.
As for eating out in Cordoba; the gastronomy and Andalusian cuisine is also great for visitors. Popular dishes are based on the fruits and meat as well as fresh fish.
As for nightlife in Cordoba; Flamenco dance, bars and pubs are the popular nightspots of Cordoba.
Video Tour
---