Last Updated on March 28, 2021
Here you can read our guide and find visitor information on Medina Azahara in Cordoba, including what to see and expect from your visit, how to get, visiting hours, admissions. Medina Azahara is a 10th century palace situated on an area of 112 hectares and was intended to be the capital of a new province of the Caliphate of Cordoba.
What to Expect?
The Medina Azahara and the archaeological site is worth a visit. It is one of the most popular sights in Cordoba.
The site is located about 8 km. on the west of Cordoba. The palace was built by the Caliph Abderrahman III in honor of his favorite wife. At the beginning of the 11th century it was destroyed by the Berbers.
The meticulously reconstructed is a throne room in which it is still possible to see and enjoy the wooden coffered ceiling and reliefs.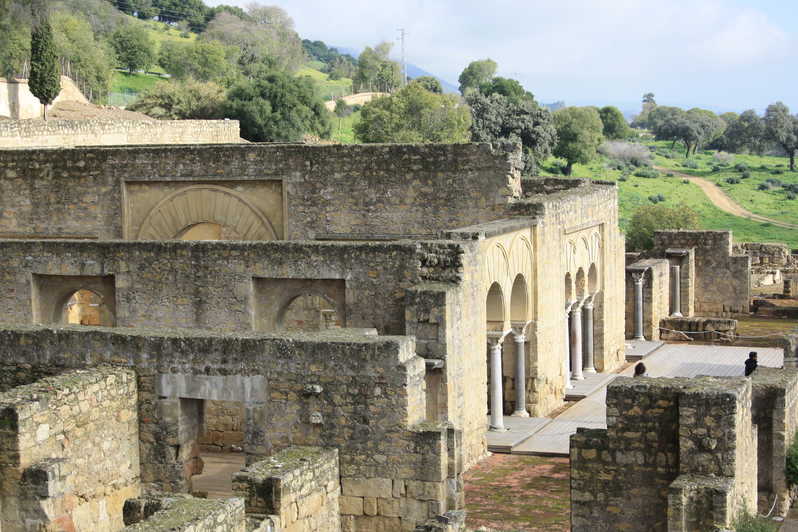 A visit to this amazing place is a must on your Cordoba visit and also it is one of the top 10 historical sites in Spain.
Visitor Information
Address: Carretera de Palma del Río Km. 5,5, 14071 Córdoba, Tel:+34 957352860
Web: www.juntadeandalucia.es/cultura/madinatalzahra
Video Tour
---