Costa Blanca is one of the most popular holiday destinations along the southern Spain coasts. Costa Blanca means "the white coast". Costa Blanca has 200 km. of beautiful white sandy coastline and attracts hundred thousands of holidaymakers every year.
What to Expect?
Costa Blanca holidays offer a wide range of experiences, from relaxing on the beach to exploring historic towns and indulging in delicious local cuisine.
The very good climate, crystal clear waters and beautiful beaches make Costa Blanca an ideal destination for beach goers and water sports lovers. Holidaymakers may also enjoy the variety of great theme parks, water parks, marine parks and wildlife parks along the region's resorts.
Beaches are a major highlight of Costa Blanca, with many stretches of soft sand and crystal-clear waters. Visitors can enjoy swimming, sunbathing, and water sports such as surfing, kayaking, and windsurfing. Outdoor enthusiasts can also explore the region's natural beauty through hiking, cycling, and rock climbing in places like the Montgo Natural Park and the Sierra de Aitana mountain range.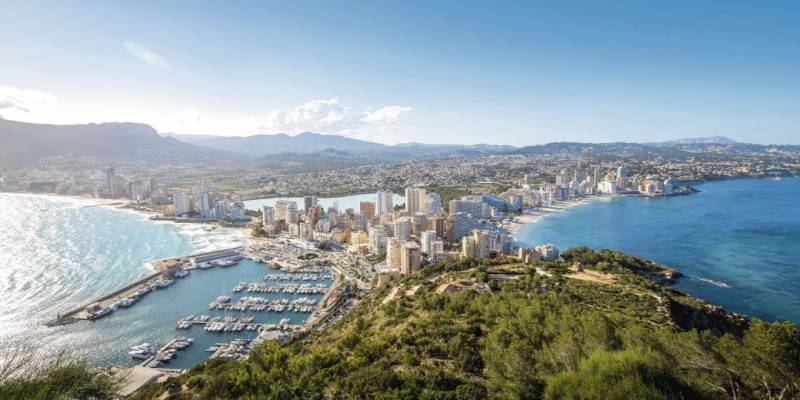 The sun shines in every season. The region is the perfect destination for water sports, diving, windsurfing or for a lively beach holidays.
There are two basic coastline places to visit and see itineraries for holidaymakers in the region that one covering the northern stretch of coast from the city of Alicante to Denia and the other one running south of Alicante to Pilar de la Horadada.
---
No Regrets Booking Advice
---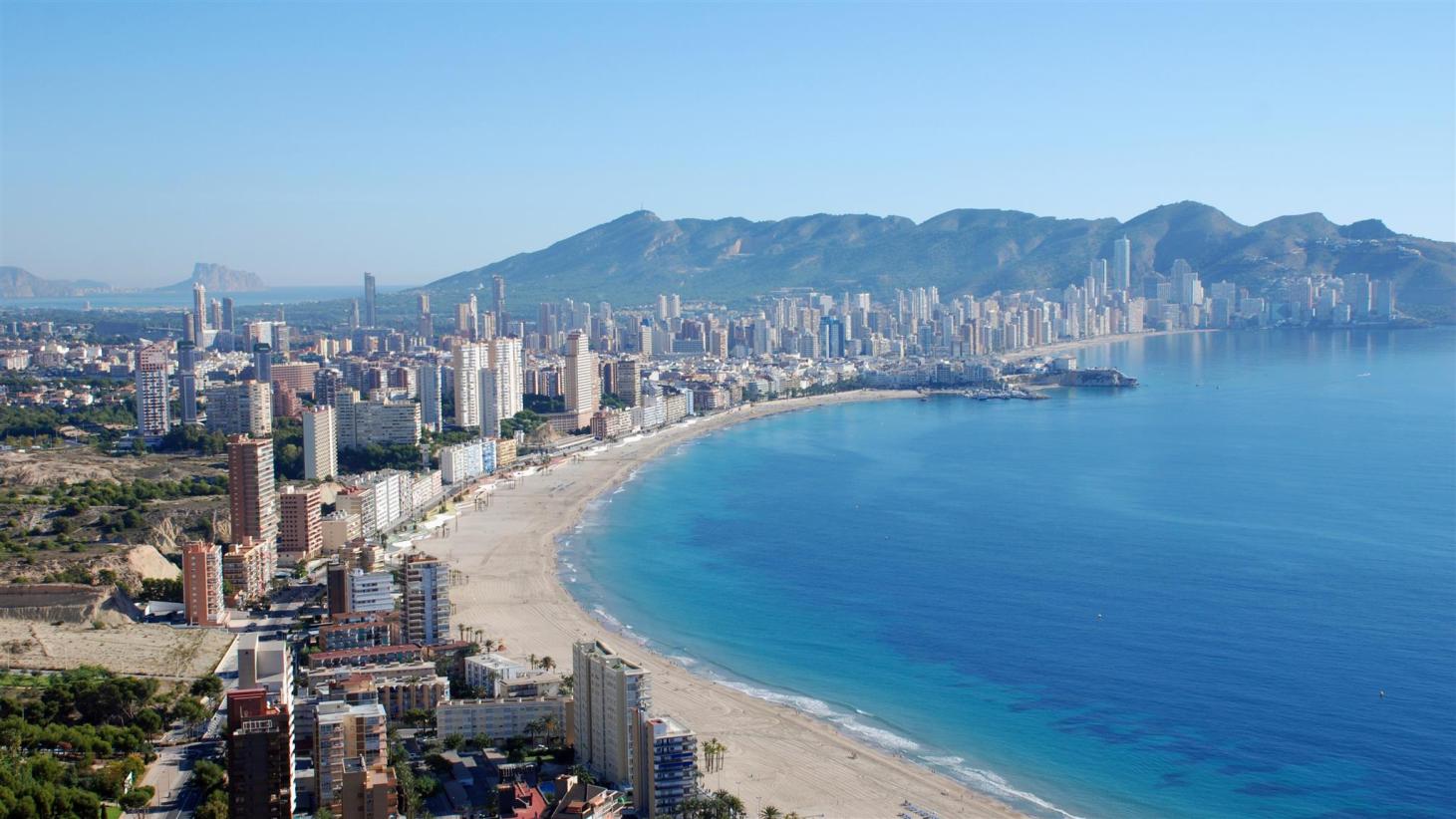 From Alicante to Denia within the 100 km. of coastline, holdaymakers may find the popular holiday resorts in Costa Blanca such as Benidorm, Altea, Calpe, Javea and Denia.
From Alicante to Pilar de la Horadada within the 60 km. of southern coastline of Costa Blanca, holidaymakers may find good number of holiday resorts such as Santa Pola, Guardamar del Segura, Torrevieja and inland town of Orihuela, the district capital and Pilar de la Horadada with 4 km. of beach and a typical watchtower guarding the coast.
Top Tours & Activities
From stunning beaches and water sports to historic landmarks and outdoor adventures, there's something for everyone. Here are some of the top tours and activities to attend in Costa Blanca:
Guadalest Valley and Algar Waterfalls Tour: This tour takes you to the picturesque Guadalest Valley and the stunning Algar Waterfalls. You'll have the opportunity to explore charming villages, learn about local history and culture, and take a refreshing dip in the natural pools of the waterfalls.
Tabarca Island Snorkeling Tour: Tabarca Island is a beautiful nature reserve with crystal-clear waters that are perfect for snorkeling. This tour includes a boat ride to the island, a guided snorkeling session, and free time to explore the island's quaint streets and shops.
Hot Air Balloon Ride: Soar above Costa Blanca's stunning landscapes on a hot air balloon ride. This once-in-a-lifetime experience allows you to witness the breathtaking scenery from a unique perspective.
Jet Ski Tour: For adrenaline seekers, a jet ski tour is a must-do activity. Ride along the coastline, speed through the waves, and enjoy the thrill of the open sea.
Wine Tasting Tour: Costa Blanca is known for its delicious wines, and a wine tasting tour is the perfect way to experience the local flavors. Visit local vineyards and taste a variety of wines paired with local cheeses and snacks.
Segway Tour: Discover the charming streets and hidden gems of Costa Blanca on a Segway tour. It's a fun and unique way to explore the city and see all the highlights.
Hiking and Mountain Biking Tour: For those who love the great outdoors, there are plenty of hiking and mountain biking tours available in Costa Blanca. Explore the region's stunning landscapes and scenic trails while getting some exercise and fresh air.
Historical Walking Tour: Immerse yourself in the rich history and culture of Costa Blanca on a guided walking tour. Visit historic landmarks, learn about the region's past, and discover hidden gems along the way.
Watersports & Outdoor Sports
As for outdoor sports, you can try beach volleyball, beach soccer, or frisbee on the beach. You can also go horseback riding, quad biking, or zip-lining in the mountains. In addition, there are plenty of fitness classes, yoga retreats, and wellness activities to enjoy in Costa Blanca.
When it comes to water sports and outdoor activities, Costa Blanca offers something for everyone. Whether you're looking for adventure, relaxation, or a bit of both, you'll find plenty of options to enjoy the beautiful coast and natural landscapes of this region.
Food & Drink
One of the highlights of a trip to Costa Blanca is the amazing food and drink options available. From traditional Spanish cuisine to international dishes, you will find it all here.
Some of the top restaurants in the area include Casa Alfonso, El Celler de la Muntanya, and Restaurante La Casa del Maco. For those who love seafood, be sure to try the local specialty, arroz a banda (rice with fish broth). You can also enjoy a variety of wines from the Alicante region.
Shopping
Costa Blanca is a shopper's paradise, with a wide range of stores and markets to choose from. The city of Alicante is home to many high-end fashion brands, while the city of Benidorm has a variety of souvenir shops and outdoor markets. Some of the top shopping destinations include El Corte Inglés, Plaza Mar 2, and Gran Via Shopping Center.
Nightlife
When the sun goes down, Costa Blanca comes to life with its vibrant nightlife scene. The cities of Benidorm and Alicante are particularly known for their nightlife, with a variety of bars, clubs, and live music venues. Some of the top spots include Ku Lounge Bar, Café del Mar, and Penelope Beach Club.
Lodging
There are plenty of options for lodging in Costa Blanca, ranging from budget-friendly to luxury accommodations.
If you want to be close to the beach and nightlife, then Benidorm is a great option. Alicante also has a variety of hotels and apartments to choose from. Some of the top choices include Hotel Servigroup Montíboli, Hotel Hospes Amérigo, and Gran Hotel Bali.
Video Tour