Last Updated on March 28, 2021
Albir is one of the most popular holiday resorts in Costa Blanca, within a short drive across the coast from famous resort Benidorm, located on the south-eastern coast of Spain, about 62 kilometres from Alicante Airport.
Albir is a lively resort famous for its stunning views, golden sandy beaches, Alfaz lighthouse and Sierra Helda (Serra Gelada) Natural Park. Holidaymakers may find numerous quality hotels, apartments and holiday accommodations here.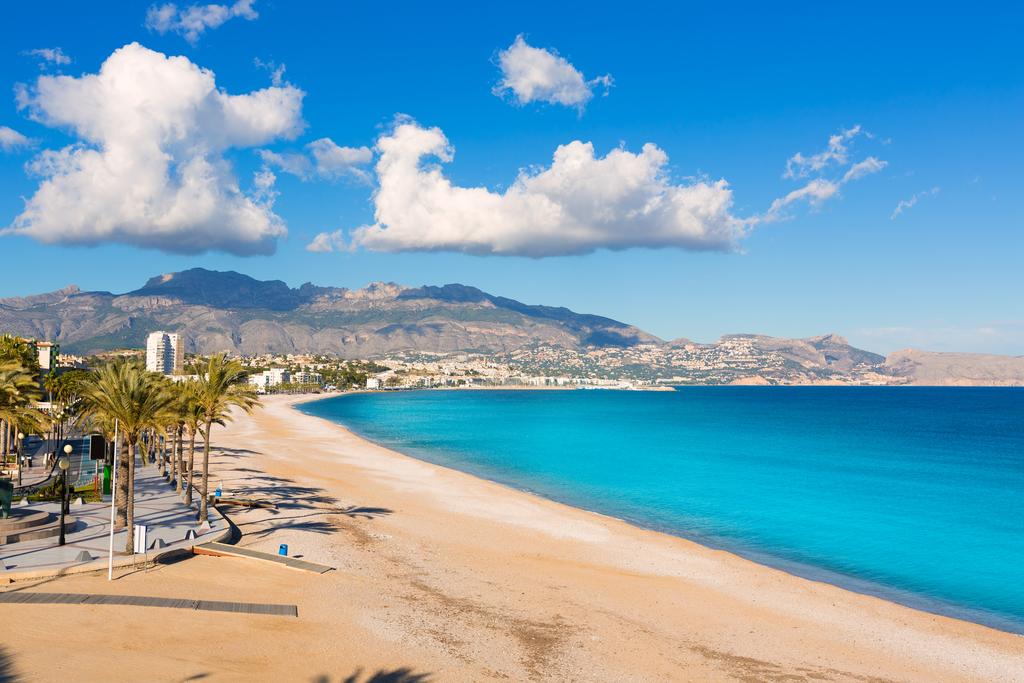 Things to Do & See in Albir
Things to do and see in Albir are endless. From Benidorm through the resort, the scenery of the region becomes spectacularly beautiful. Towering seaside mountain ranges, dizzy cliffs, exquisitely tended fields, dazzling beaches and whitewashed villages make the region a true paradise.
L'Alfàs del Pi that is the main town of the resort set inland from the resort's beach for protection against pirates. The pine tree in the main square dating back to 1786 is the symbol of the town.
Sierra Helda or Serra Gelada is the nature park situated above the Albir beach. Travellers may do trekking or hiking to the summit of the mountain and enjoy the breathtaking scenery.
And also travellers may continue from the road leading to the old Alfaz lighthouse situated at the Faro del Albir, that is the symbol of the resort. You may enjoy the scenery there with the lighthouse telescope.
Museo Villa Romana is another popular sight here for culture lovers.
As for beaches; the Albir beach is 600 m. golden blue flagged sandy beach of the town and very ideal for sunbathing, swimming and relaxing during your Albir holidays.
Video Tour
Top Attractions & Sights in Albir for you…
Playa Albir beach
Alfaz lighthouse
Museo Villa Romana
Address: Av. de Oscar Esplà, 1, 03581 l'Alfàs del Pi, Alicante
Tel: +34 966 86 70 23
Serra Gelada Nature Park
The Serra Gelada Nature Park is a lovely place separating the bays of Benidorm and Altea and presents nearly 6km of coastline of cliffs over 400 metres high. The Serra Gelada Nature Park has protected areas of plants of exceptional value, hanging fossil dunes (aeolianites, over a hundred thousand years old) and endemic botanical species.
Aqualandia Water Park – Benidorm
Address: Sierra Helada s/n, Rincon de Loix, Benidorm
Tel: +34 96 586 01 00
Terra Mitica – in Benidorm
Address: Ctra Benidorm a Finestrat, 03502, Benidorm
Tel: +34 902 02 02 20
Water Sports
Outdoor Sports
How to Get to There?
Travelling to Albir is easy. Travellers should get to Alicante airport (62 km.) first. From Alicante Airport; travellers may take the bus services to Albir.
---