Barcelona is home to some of the world's most unique and breathtaking architecture, much of which is attributed to the renowned Spanish architect Antoni Gaudí. Gaudí's work is characterized by its vivid colors, intricate details, and organic shapes, which make it stand out from other architectural styles. Here you can find the best of Gaudi's must-see works of architecture in Barcelona.
Gaudí's architecture in Barcelona is a masterpiece to his unique vision and creativity, and visitors to the city should not miss the opportunity to see his works in person. From the towering spires of Sagrada Familia to the whimsical shapes of Park Güell, Gaudi's work is sure to leave a lasting impression. A visit to the Gaudi architecture and works in Barcelona is also one of the top 10 things to do in Spain.
What to Expect?
Antoni Gaudi (1852-1926) was a renowned Spanish architect who is widely regarded as one of the most creative and innovative architects of his time. He is particularly known for his unique style, which was characterized by the use of organic shapes and curves, as well as the incorporation of nature and other natural elements into his designs. Gaudi was a major figure in the Catalan Modernist movement, and his works had a significant impact on the development of architecture and design in the 20th century.
Gaudi's architecture is known for its unique style, which is characterized by the use of intricate, organic shapes and curves, as well as the incorporation of nature and other natural elements into his designs. His works are also notable for their vivid colors and elaborate decoration. Each of his works is unique and offers a different perspective on his style and vision.
Best of Antoni Gaudi in Barcelona
You will find five great masterpieces of Antoni Gaudi in Barcelona that include; La Sagrada Familia Church, Park Güell, Palau Güell, Casa Milà and Casa Battlo.
In addition, the Collegi de les Teresianes, Casa Calvet, the Church of Colònia Güell, the pair of pavilions of Finca Güell and Casa Vicens are the other beautiful works of Gaudi in Barcelona.
La Sagrada Familia Church – Eixample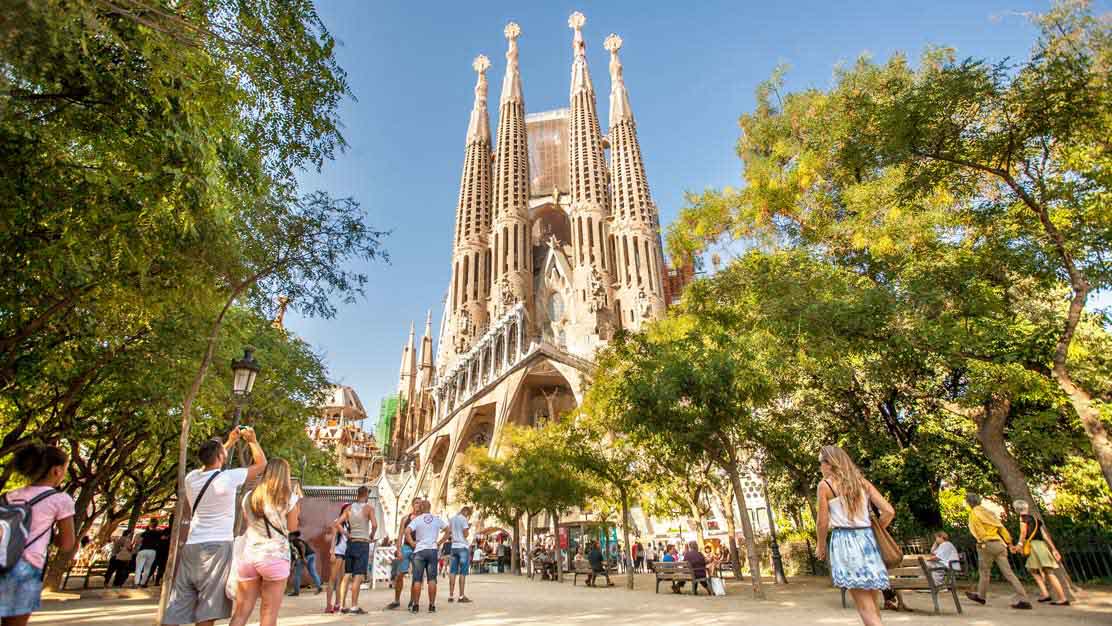 Gaudí's most famous work and the symbol of Barcelona, Sagrada Familia is a massive basilica that has been under construction for over 135 years. Despite its incomplete status, the church's intricate façade and towering spires make it one of the most visited landmarks in the city.
Park Güell – Gracia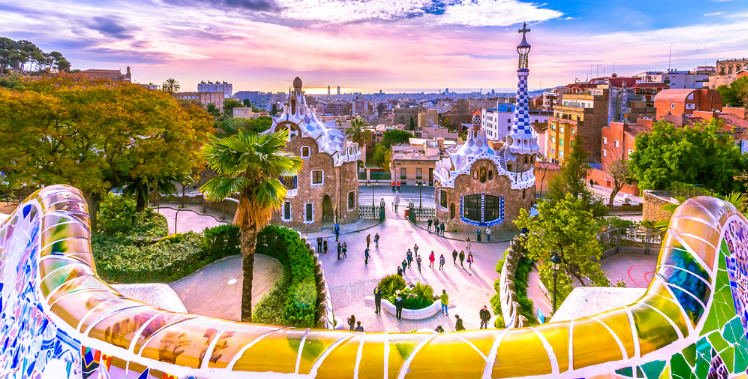 Originally designed as a garden city for Barcelona's wealthy elite, Park Güell is now a public park featuring Gaudí's colorful and whimsical architecture. The park's most famous feature is the serpentine bench covered in trencadis (mosaic of broken ceramic tiles).
Palau Güell – Carrer Nou de la Rambla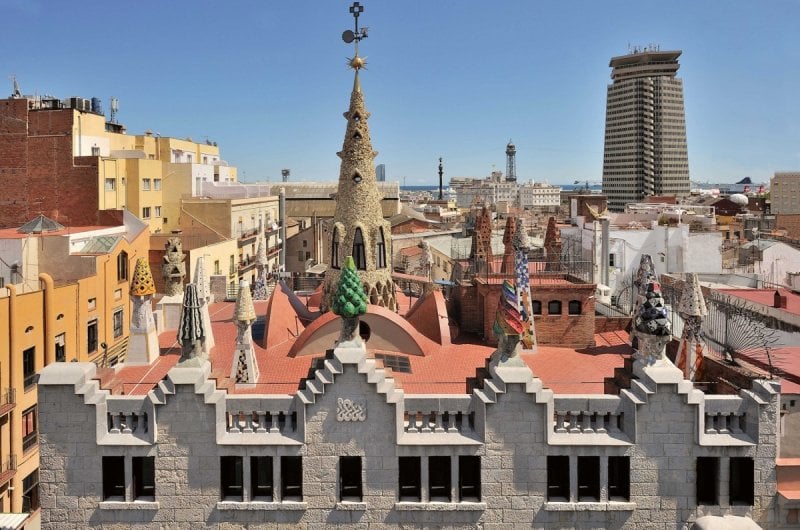 Palau Güell is mansion in the heart of Barcelona was one of Gaudí's earliest commissions. It features a distinctive entrance with wrought iron gates and a central atrium that stretches up through the entire building.
Casa Mila (La Pedrera) – Eixample
Casa Mila, also known as La Pedrera, this residential building was built between 1906 and 1910 and features a striking wavy façade and rooftop adorned with sculptures and chimneys.
Casa Batllo – Eximaple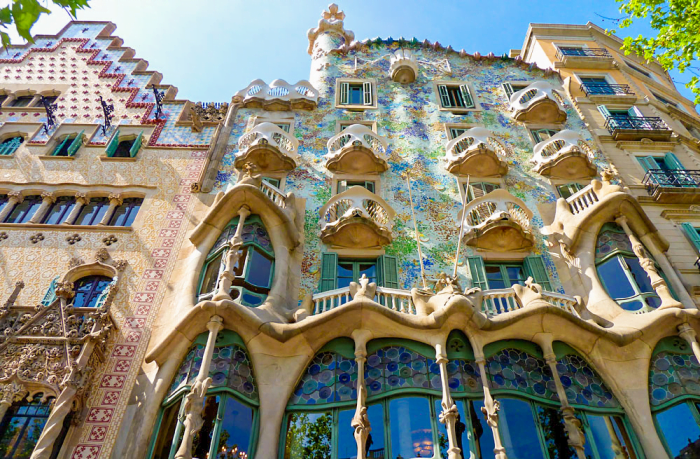 Casa Batllo is a stunning residential building was redesigned by Gaudí in the early 20th century. Its unique façade features a colorful mosaic and curving balconies, while the interior showcases Gaudí's famous organic style.