Menorca is a lovely holiday island of the Balearics, situated on the eastern part of the Spain mainland. It is the farthest island of the Balearics from the Spain mainland and the second largest one.
Menorca offers much to its visitors by its beautiful golden sandy beaches and unspoilt nature. Despite its proximity to Majorca, Menorca possesses many distinctive and unique traits.
Regarding the lively nightlife in Ibiza and Majorca, Menorca can be considered as less about clubs, but more about culture, and a must-see Mediterranean gem, thanks to its natural beauty, untouched beaches and protected wildlife.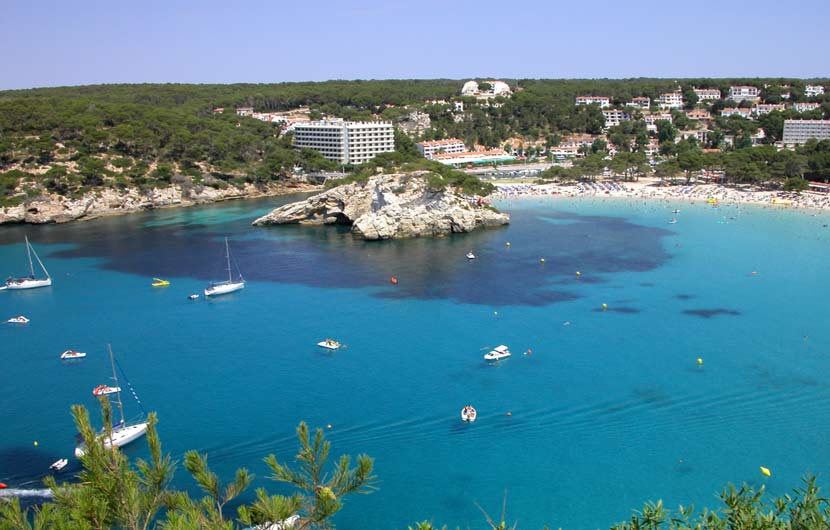 What to Expect?
Being the quietest and least developed of the Balearic Islands, you'll be able to enjoy a remote and relaxing holiday in Menorca. Given its tranquil atmosphere, Menorca is an ideal destination for families, low-key couples or for those who search for a bit of peace and quiet at the beach.
The north coast of Menorca is a sharply indented line of cliffs with pebbled beaches and reddish sands.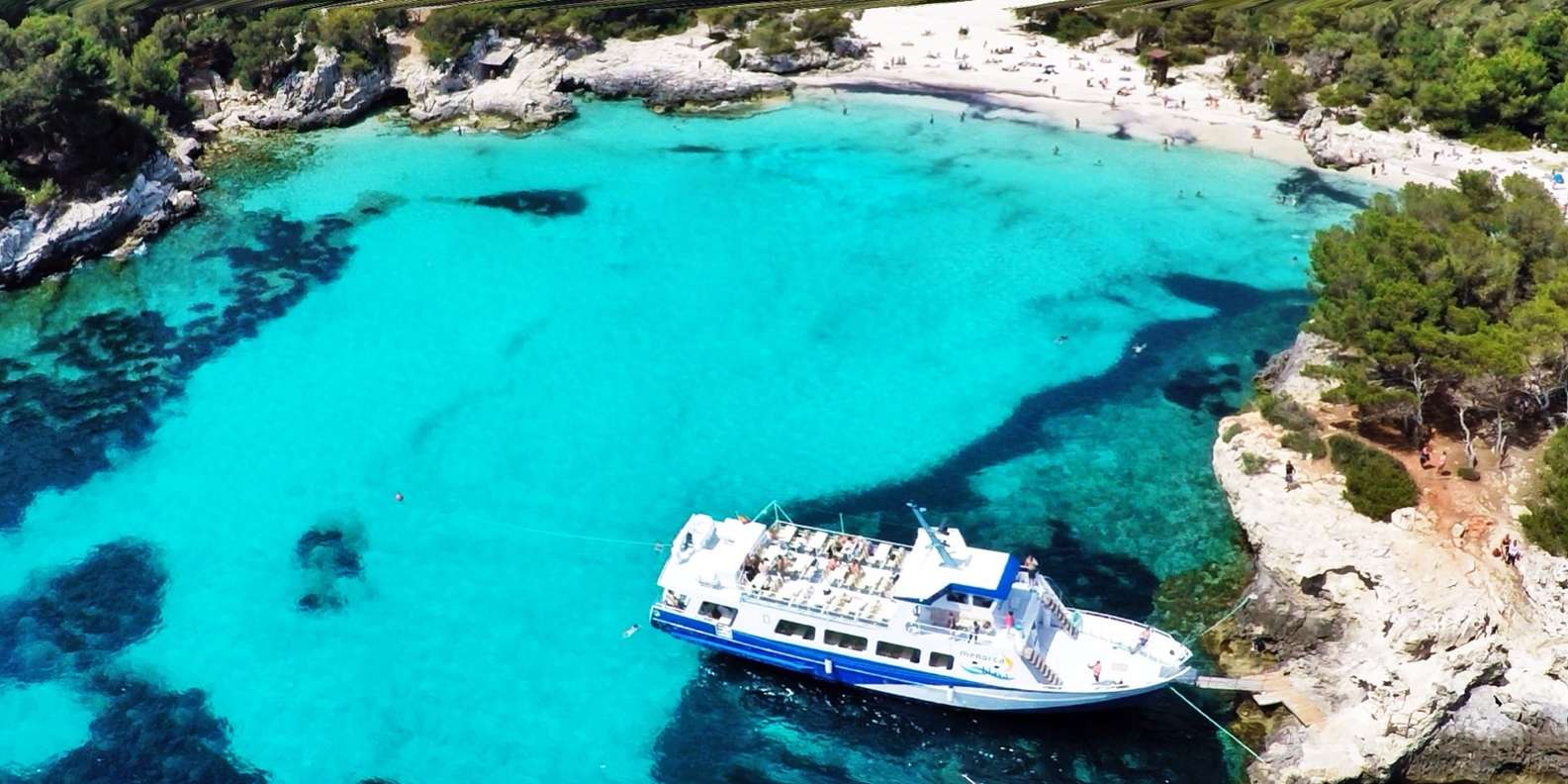 ---
No Regrets Booking Advice
---
The south coast of Menorca is made up of the barrancos or ravines that are wetlands which constitute microclimatic zones with well-defined fauna and flora.
Menorca possesses an invaluable archaeological heritage which has made the island an open-air museum. The three main types of prehistoric monuments are mausoleums, altar-like taules and dwellings, look-out posts.
Towns & Resorts
Ciutadella, located on the west and Mahon (Mao), located on the east are the main towns and resorts in Menorca. Ciutadella is a lovely historical town.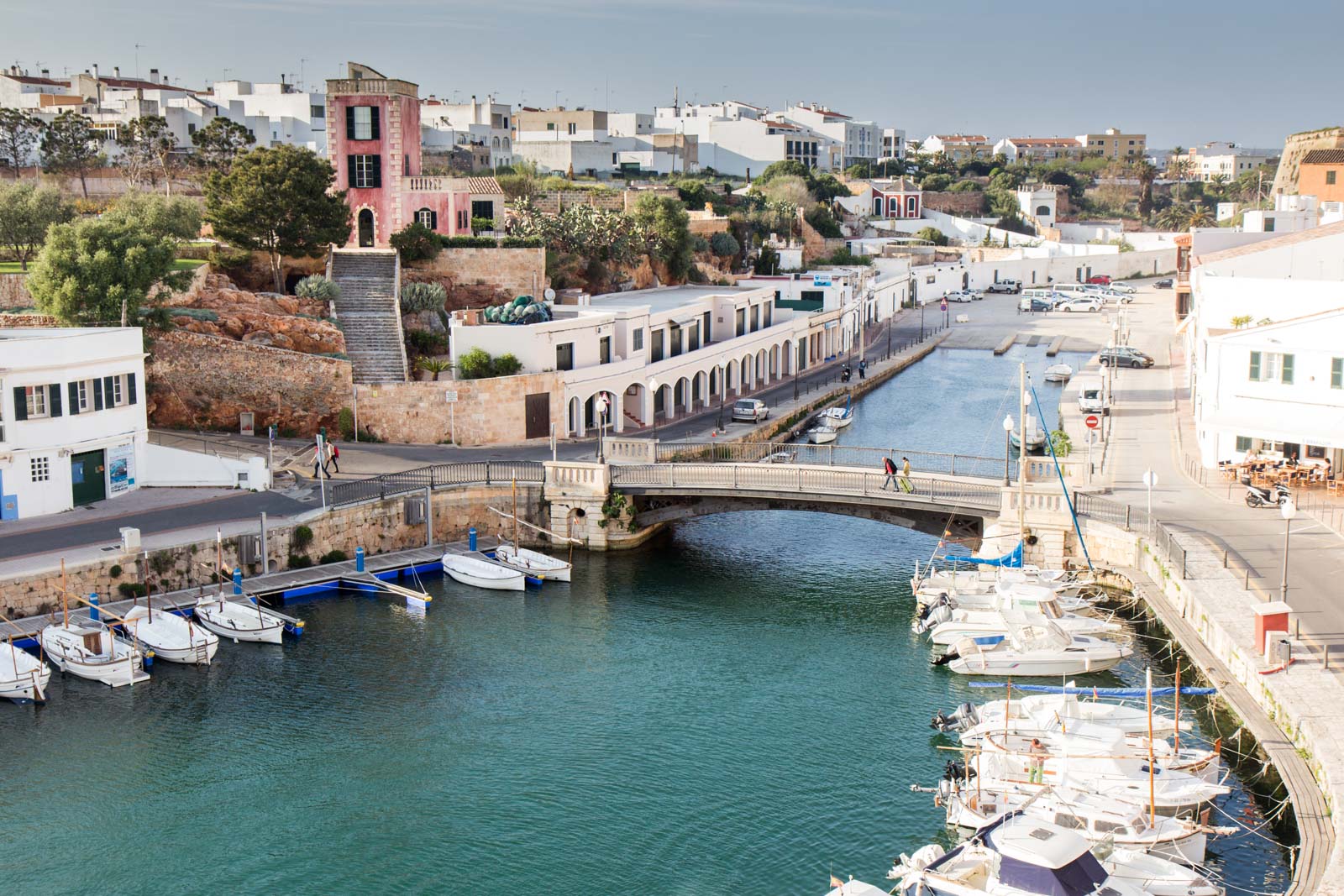 Mahon (Mao) is the island's capital located at the end of a beautiful coast and also it is one of the best natural harbours on the Mediterranean.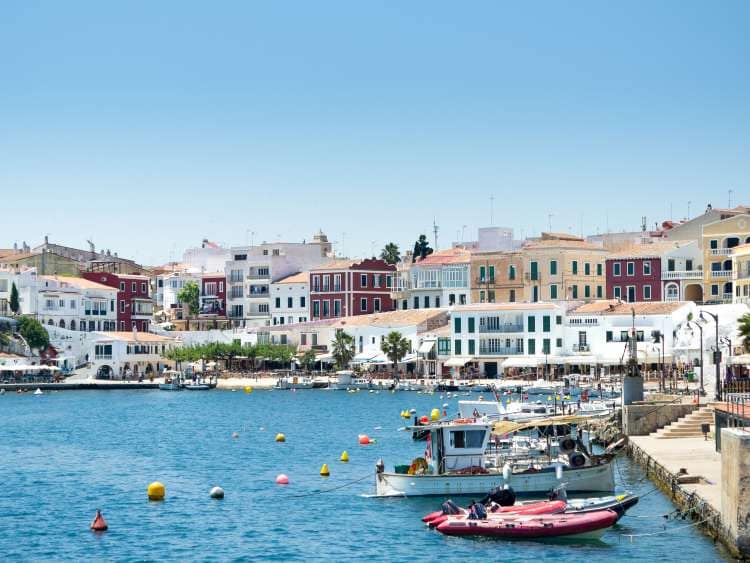 Beaches
While the island is smaller in size to the other Balearic islands, it has more beaches than Majorca and Ibiza combined, which means you can reward yourself a private area all to yourself.
The two-miles long golden sandy beach at Son Bou is the longest beach on Menorca. There are also many other great beaches around Cala'n Forcat. The crystal clear waters at Sa Caleta also attracts its visitors, and very ideal snorkelling.
Diving in Menorca
Menorca is one of Europe's most popular diving destinations, and offers variety of great natural dive sites and wrecks to explore. Along the 200 km. of lovely coastline, you'll find more than 100 coves, some of them hidden yet all with great visibility for divers, up to 50 metres.
There are also find all kinds of trips available, such as unique dives at Isla del Aire, the incredible caves of Cap d'en Font and the reefs of Es Cargol.
You can also find good diving centers for your every need regardless of whether you're a beginner wishing to try this exciting activity for the very first time or a more experienced diver looking to secure your PADI Open Water Diver certificate.
Gastronomy & Cuisine
The Menorcan cuisine is fantastic and has a lot of French and English influences. The local lobster casserole (caldereta de langosta) is one of the most popular dishes that you should try for sure while you are in Menorca holidays.
Shopping
The hand-crafted ceramics, palm leaf basketry and leather goods (particularly shoes) as souvenirs are the popular items to buy in Menorca. You can find these items at the weekly markets, or in the modern stores of Mahon.
Entertainment & Nightlife
Nightlife in Menorca is kinda calm regarding the many other lively holiday resorts. Many of the resorts in Menorca has few bars, while Mahon has the liveliest nightlife on the island. Majority of the hotels offer their own evening entertainment for the holidaymakers.
Video Tour