Here you can read our clubber's guide on the best clubbing and nightlife experience in Spain, including top regions, best cities, hot spots, flamenco nights, advice. Nightlife in Spain is very lively and intense. Travellers may find variety of world famous and quality discos, nightclubs, pubs, flamenco tablaos, live music bars and karaoke bars in all regions of Spain.
Nightlife in the country mostly starts late regarding the other countries. Even 11.00 pm. can be considered as early. Typical nights in Spain starts at 09.00-10.00 pm. with an evening meal at the variety of great restaurants and tapas bars.
After evening meal, people prefer to go to popular nightclubs located out of the centre of the cities at about 02.00 am. And night goes on till dawn.
Top Regions, Cities
Barcelona, Madrid and Seville are the most popular cities that offer great nightlife activities in Spain.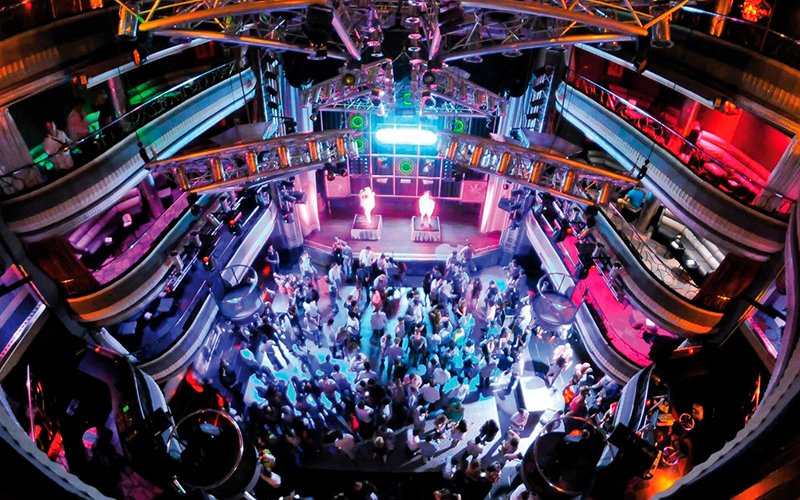 And Ibiza, Majorca and Costa del Sol are the popular holiday resorts that offer intense nightlife.
Flamenco
Experiencing Flamenco or watching Flamenco dance is a great attraction for the visitors in Spain. Visitors may find numerous Flamenco clubs are in all regions of Spain. Andalucía region, the southern Spain is the motherland of Flamenco. Best and real flamenco takes place at the Andalucía bars and nightclubs.
In addition; La Latina street in Madrid also allows visitors to experience real flamenco. Flamenco songs are separated into 2 groups. Cante chico is the joyful and more alive one and cante jonto is more like telling about love and death with slow rhythms.
Classical Music & Opera
As for classical music and opera in Spain, the Auditorio Nacional de Mùsica in Madrid, Palau de la Musica in Valencia and Teatro de la Maestranza and Gran Teatre del Liceu in Barcelona offer the best in Spain.
Film Festivals
As for film festivals; San Sebastian International Movie Festivali and Sitges Movie Festival are the best ones.
Bullfight
Bullfight is one the most common things in Spain. There are only few places in Spain that visitors may not find bull ring within a short drive. The bullfight in Spain is called the Fiesta Nacional (The national Sport).
Thousands of locals flock to the nearest bullring every week in Spain. In addition; Navarra region is the most popular city to experience the bull running which is the part of the San Fermin Festival in Pamplona.
As a summary, in which city or district you are in Spain, you are able to find and entertainment or celebration in Spain for sure.
Video Tour