Es Pujols is a lively and most popular beach resort of Formentera, Spain. The resort is located on the northern coast of Formentera, set on a heart shaped bay. Es Pujols is the leading resort of the island that the majority of the Formentera hotels and nightspots of the island are located here.
Things to Do & See in Es Pujols
Es Pujols is famous for its excellent golden sandy beaches. The Es Pujols beach and nearby Ses Illetes beach is very famous.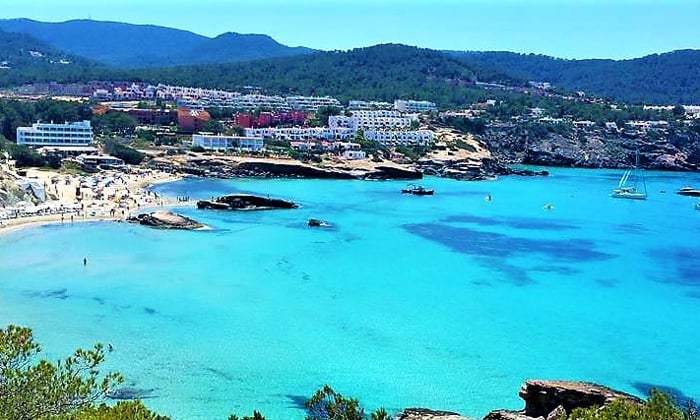 The resort offers great holiday attractions with its variety of quality restaurants, cafes, bars and restaurants and a wonderful beach. Holidaymakers may find nice number of quality hotels, apartments and holiday accommodations.
Pilar de la Mola is the highest point on the island and hosts the ancient Frumentaria of the Romans.
A visit to the area and enjoy the panoramic views of the island and Mediterranean together with the beautiful Migjorn beach on one side and es Pujols on the other side is a great attraction and things to do in Es Pujols.
Video Tour
Top Attractions & Sights in Es Pujols for you…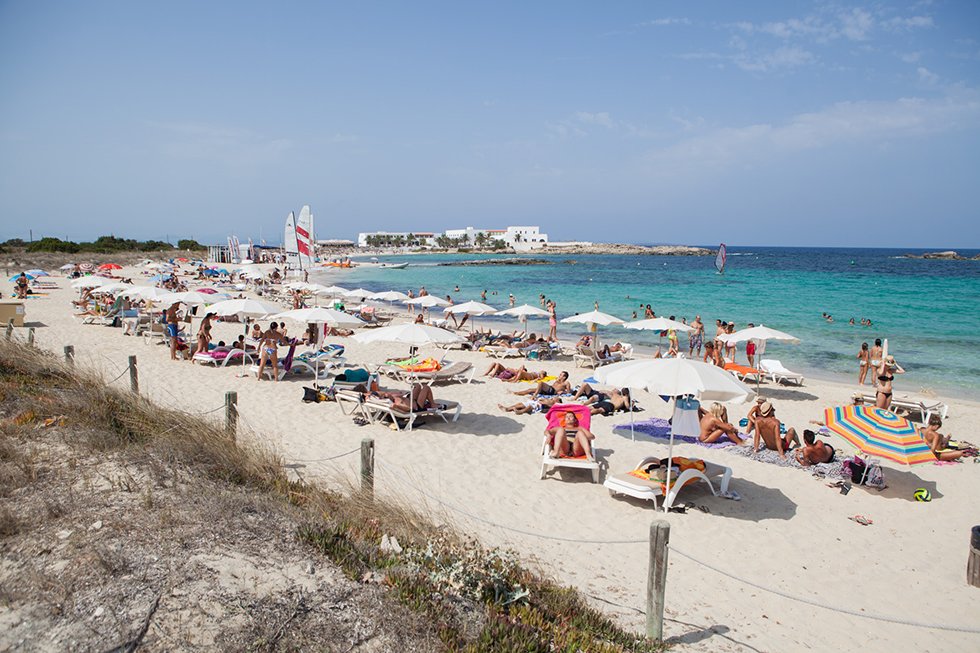 Es Pujols beach is the main beach of the resort. It is a 300 metres long great white sandy beach, located on the north coast of Formentera.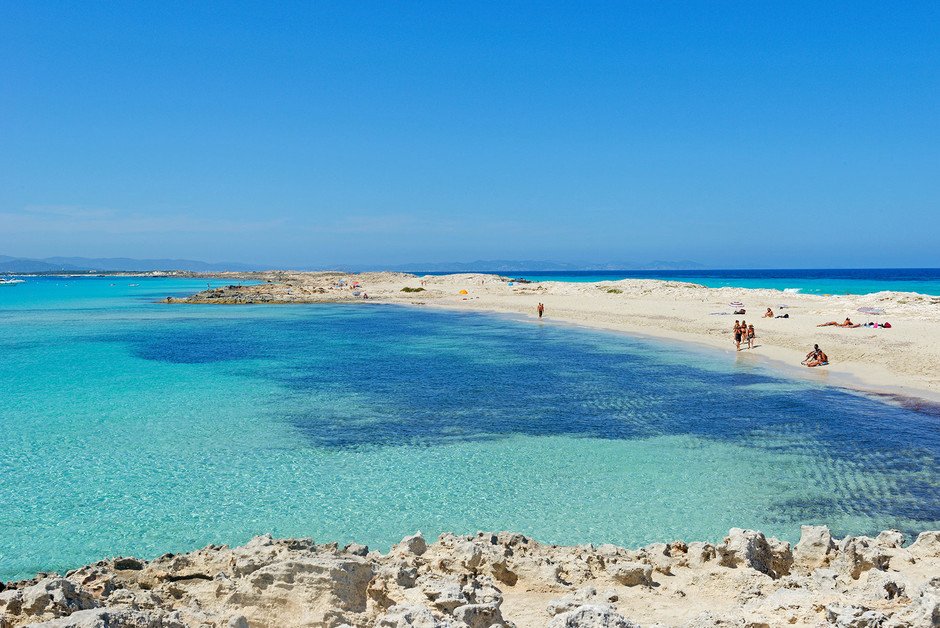 Ses Illetes beach is also a great white sandy beach located on the northern tip of the island of Formentera, nearby Migjorn. Ses Illetes beach is 300 metres long beach and it is one of the best beaches in Spain and the most visited in Formentera.
Pilar de la Mola is the highest point on Formentera and also the ancient Frumentaria of the Romans. A must see on your Formentera holidays.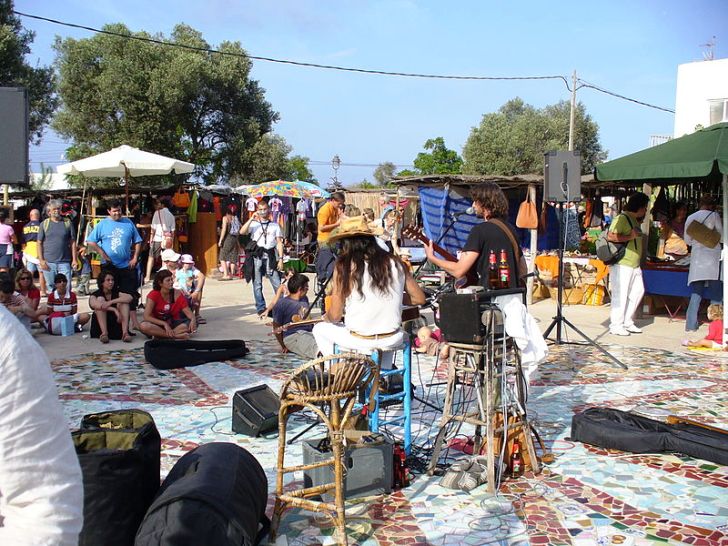 La Mola Art and Crafts Fair is one the best attractions in Formentera. La Mola Art and Crafts Fair was founded in 1984 and operates from the beginning of May until the holiday on 12 October, on Wednesdays and Sundays at La Mola.
Formentera and surrounding beaches offer great water sports activities for the holidaymakers. Holidaymakers may find variety of water sports activities such as jet-skiing, banana boat rides, parascending, snorkelling and scuba diving.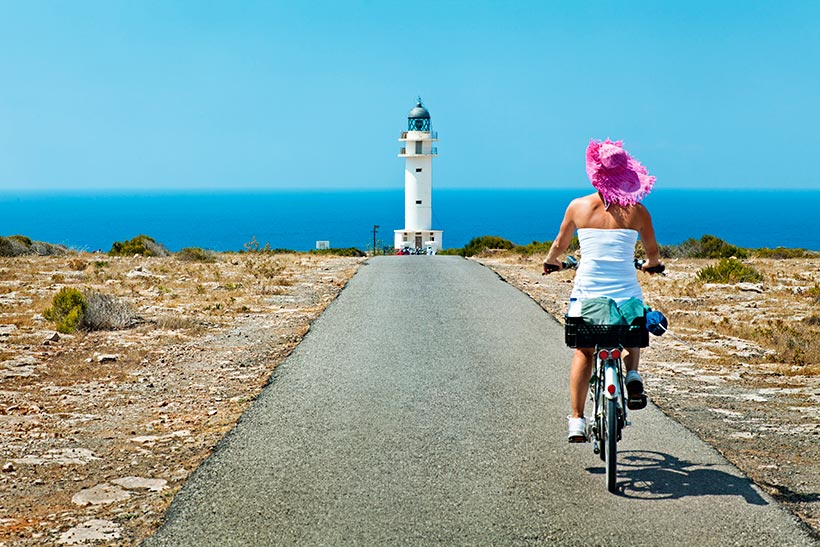 Holidaymakers may enjoy the the landscape, beautiful environment and the flora & fauna by pedalling through its charming paths and roads. Formentera offers great natural beauties and touring the island on bike is one of the best ways to enjoy and discover the natural beauties of Formentera.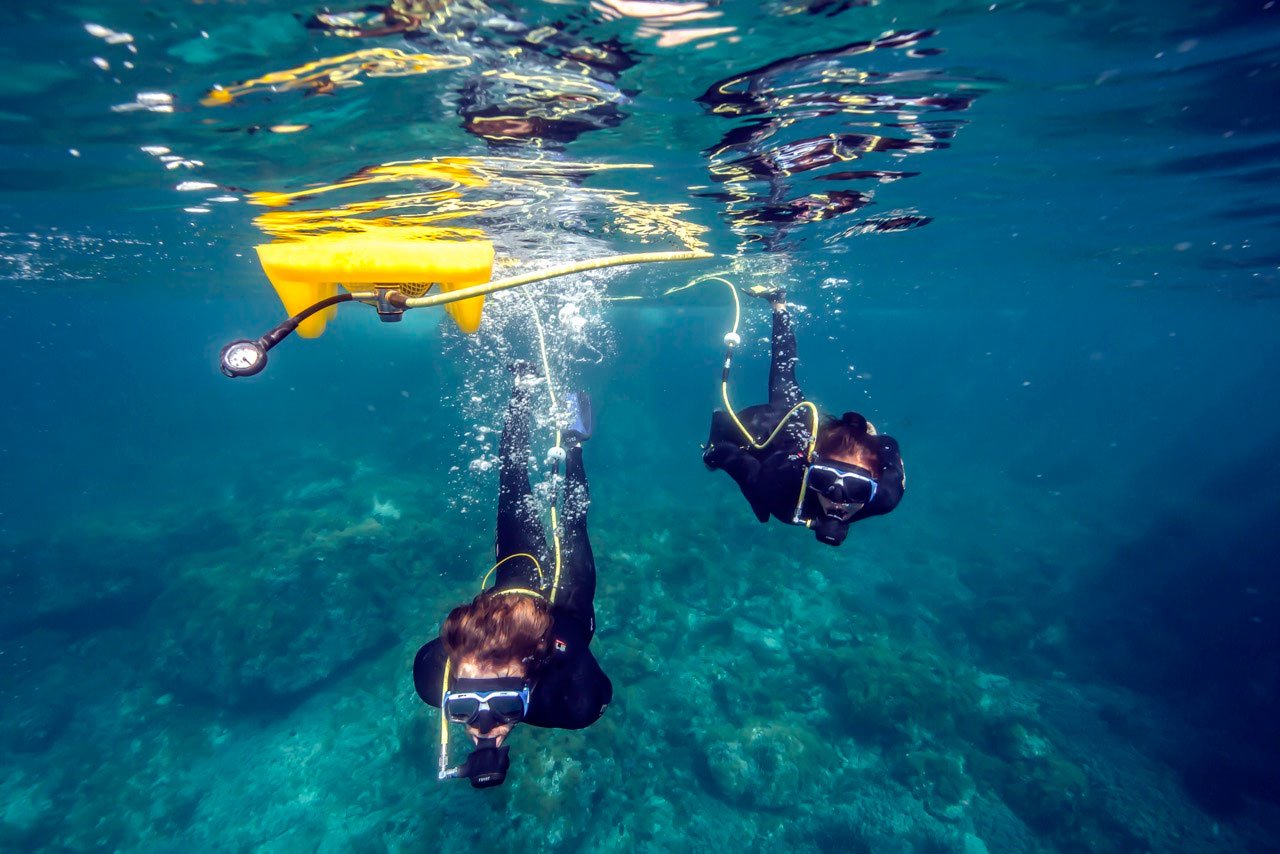 Diving is very popular in Formentera because of the transparency and warm temperature of the sea.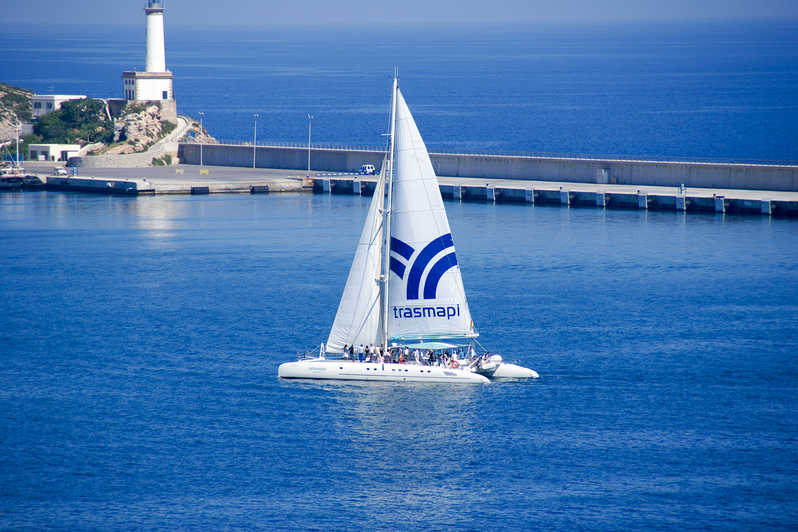 Holidaymakers may enjoy the 70 km. beautiful coasts and crystal clear waters of Formentera by sailing or boating. There are also many sailing schools on the island.
---