Es Pujols is the main holiday resort of Formentera located on the north-eastern coast of the island and holidaymakers may find all the necessary beach services, accommodation, shopping, restaurants and water sports at the Es Pujols beach. The beach is also one of the most visited and most popular beaches in Formentera.
What to Expect?
Es Pujols Beach is a long stretch of pristine white sand that stretches for over a kilometer. The beach is backed by sand dunes and pine forests, creating a stunning backdrop for sunbathing and swimming. The waters are calm and shallow, making it a great spot for families with young children.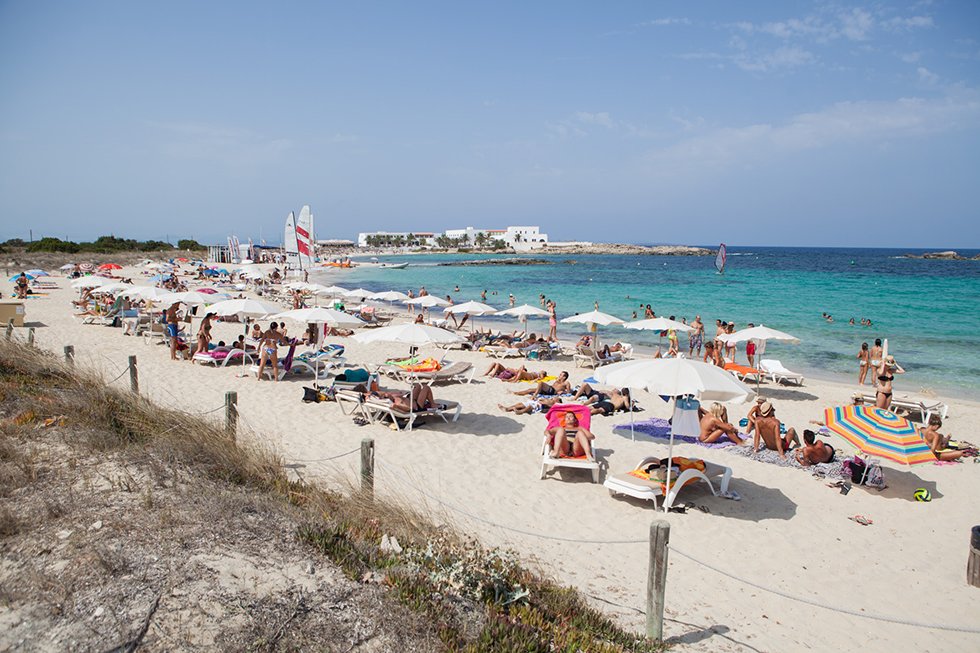 The beach is also home to a variety of beach bars and restaurants, offering visitors a range of dining options. Visitors can enjoy a cold drink or a delicious meal while taking in the stunning views of the Mediterranean Sea.
The beach is also a popular spot for water sports enthusiasts. The clear waters are perfect for snorkeling, swimming, and paddleboarding. Visitors can rent equipment on the beach or book a guided tour to explore the nearby coastline.
For those looking for a bit of adventure, the beach is also a great starting point for exploring the rest of the island. Visitors can rent bicycles and explore the island's many hidden coves and beaches, or take a boat tour to explore the surrounding waters.
Getting There
Getting to Es Pujols Beach is easy as it is located near the town of Es Pujols, one of the island's main tourist hubs. Visitors can reach the beach by car, bicycle, or on foot, and there are also regular bus services from other parts of the island.
Video Tour