Illetes beach is one of the most popular beaches in Formentera and also one of the best beaches in Spain. The beaches of Illetes, located at the northern tip of Formentera and the nearest to the island of Espalmador (just 150m away) are the most visited of Formentera beaches and therefore the busiest one.
What to Expect?
Illetes Beach in Formentera is considered one of the most stunning beaches in Europe. This white-sand beach boasts crystal-clear turquoise waters and breathtaking views of the neighboring islands of Espalmador and Ibiza.
The beach itself is long and wide, with soft white sand that stretches out for miles. The water is shallow and calm, making it ideal for swimming, sunbathing, and water sports. The beach is also family-friendly, and there are several facilities such as showers, restrooms, and beach umbrellas available for visitors.
The beach is surrounded by pine trees, which provide ample shade and a relaxing atmosphere.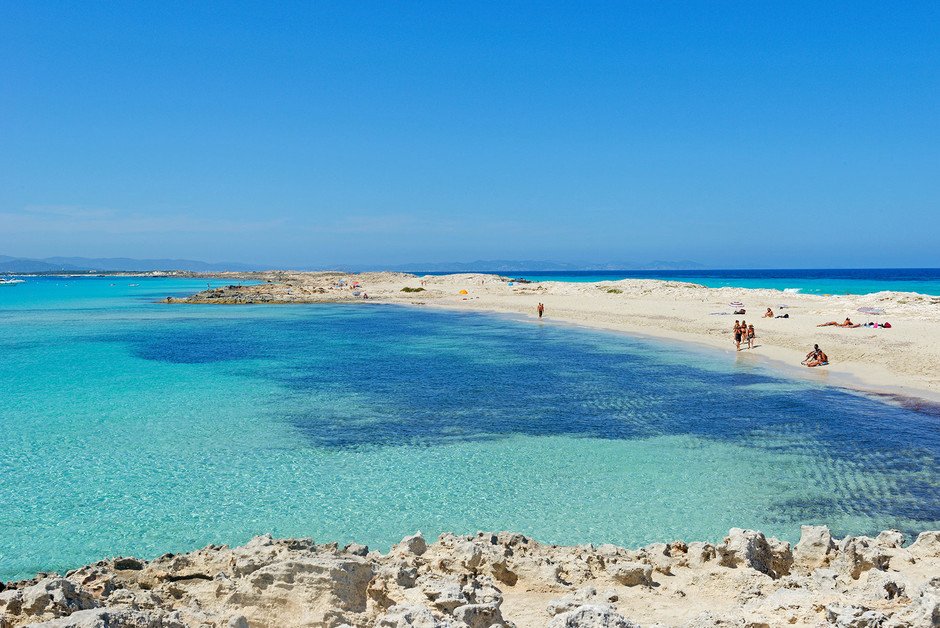 Illetes Beach is not just about soaking up the sun and enjoying the water. There are plenty of activities to enjoy both on and off the beach. For instance, you can rent snorkeling equipment and explore the vibrant underwater world teeming with colorful marine life. You can also try your hand at paddleboarding or take a guided tour of the nearby islands.
If you're not in the mood for water sports, there are plenty of other activities to enjoy. You can rent bicycles or scooters and explore the island's stunning countryside or visit one of the island's many local markets and shops to discover the best of Formentera's local products and souvenirs.
The Illetes beach area may be accessed by any vehicle, but it is recommended to walk or cycle to the beach to enjoy the landscape. In addition, part of the Illetes beach area may be accessed only by foot.
Video Tour