Formentera is a paradise island and also the sailor's paradise. The island is not only a holiday destination sun, beach and sand lovers, but also a great destination for sailing and kayaking lovers. Sailing and boating is also one of the best things to do in Formentera. The 69 km of beautiful coasts of Formentera and its location to the south of the island of Ibiza make the island a dream place to enjoy sailing in Formentera.
What to Expect?
Formentera is a paradise for sailing enthusiasts, with crystal clear waters and stunning coastline. The island offers various options for sailing and boating, including rental services, boat tours, and charters. Whether you're looking for a peaceful day on the sea or an exciting adventure, there's a sailing experience in Formentera for everyone.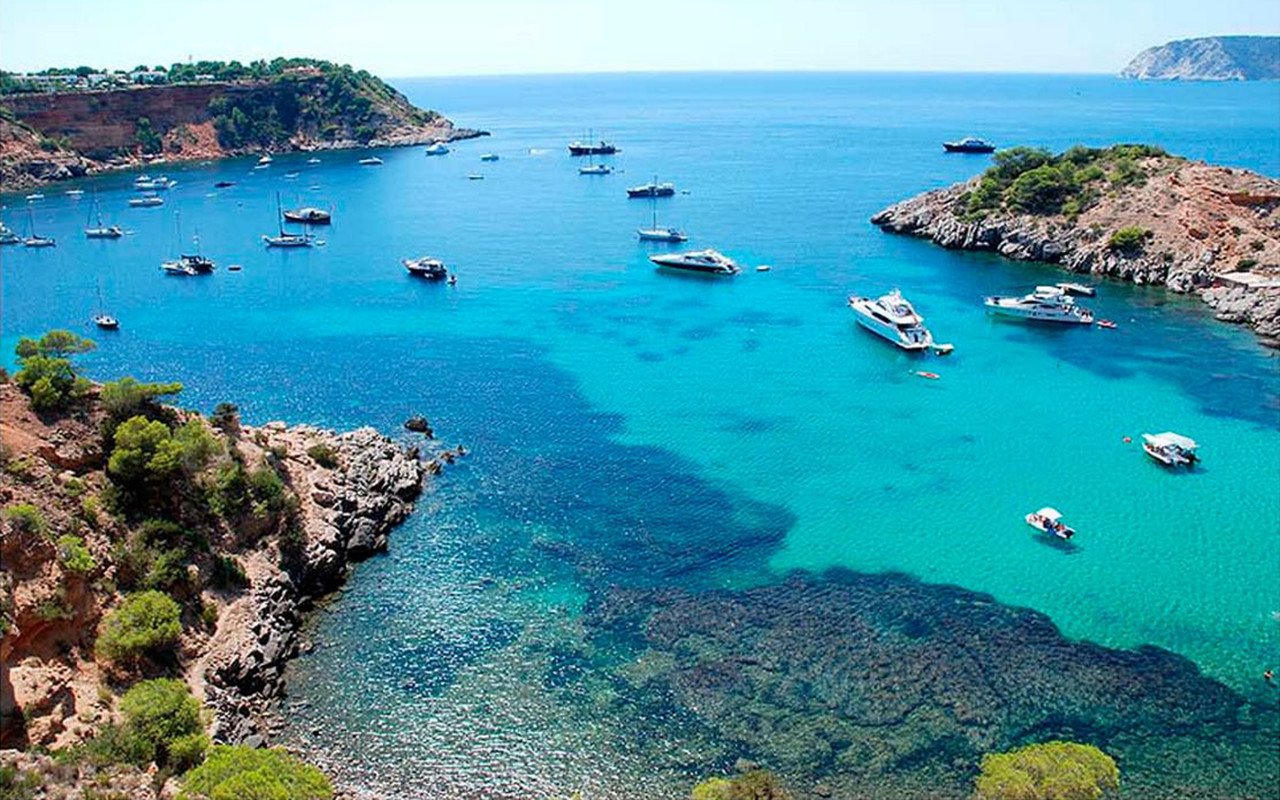 Here are some of the top experiences to enjoy sailing and boating in Formentera:
Rent a Boat
Renting a boat is the perfect way to explore the stunning coastline of Formentera. There are many boat rental companies that offer a wide range of boats, from small dinghies to luxury yachts. Renting a boat allows you to explore the island's hidden coves and beaches at your own pace.
Sailing Trips
Sailing trips are another great way to explore the island. There are many companies that offer day trips or multi-day trips around Formentera and the surrounding islands. These trips usually include food, drinks, and snorkeling equipment, and you'll get to see some of the most stunning landscapes from the water.
Catamaran Tours
Catamaran tours are a popular way to explore Formentera. These tours take you on a guided trip around the island, stopping at some of the best snorkeling spots, and usually include a BBQ lunch and drinks.
---
No Regrets Booking Advice
---
Private Charters
If you want to enjoy a more personalized experience, you can hire a private boat charter. These charters offer a fully customized experience, with a captain and crew to take you wherever you want to go.
Fishing Trips
For those who love to fish, Formentera offers some great fishing opportunities. There are many companies that offer fishing trips, where you can catch a variety of fish, including sea bream, sea bass, and tuna.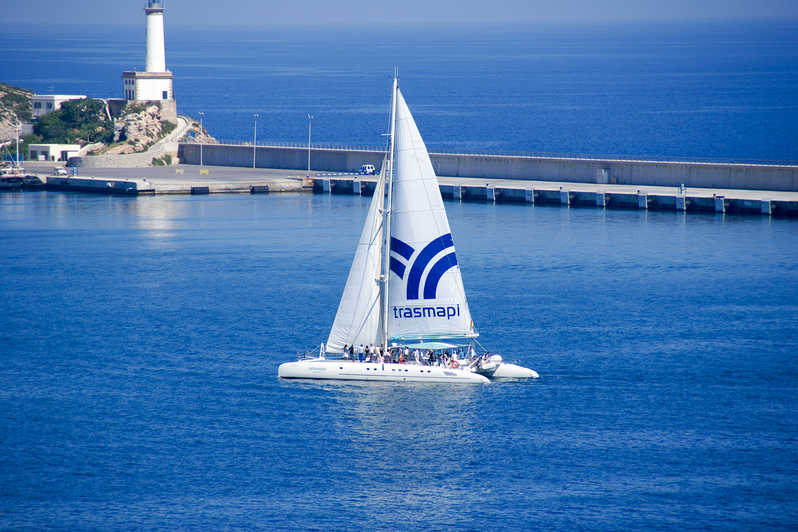 Sailing Schools
If you're interested in sailing in Formentera, there are several sailing schools and companies that offer sailing lessons, boat rentals, and excursions. Here are some of the top sailing schools in Formentera:
Formentera Sail: This company offers sailing lessons for all levels, as well as boat rentals and excursions. They have a fleet of sailboats, catamarans, and motorboats available for rent.
Escuela de Vela de Formentera: This sailing school offers courses for adults and children, with classes ranging from beginner to advanced. They also offer boat rentals and excursions.
Formentera Explorer: This company offers a variety of boating experiences, including catamaran and sailboat rentals, snorkeling trips, and sunset cruises.
Charteralia: This sailing company offers boat rentals and excursions, as well as sailing lessons for all levels. They have a variety of boats available, including sailboats, catamarans, and motorboats.
Formentera Catamarans: This company specializes in catamaran rentals and excursions. They offer a variety of packages, including day trips and sunset cruises.
Video Tour