Last Updated on March 29, 2021
Formentera is a great place that has many opportunities for diving lovers. Diving in Formentera is very popular and one of the best things to do in Formentera because of the transparency and warm temperature of the sea.
Formentera has unbeatable characteristics for diving as both Formentera (the Pitiusa Islands) and nearby Ibiza have great transparent and colorful waters.
The coasts of Formentera are one of the few well-preserved corners of the Mediterranean.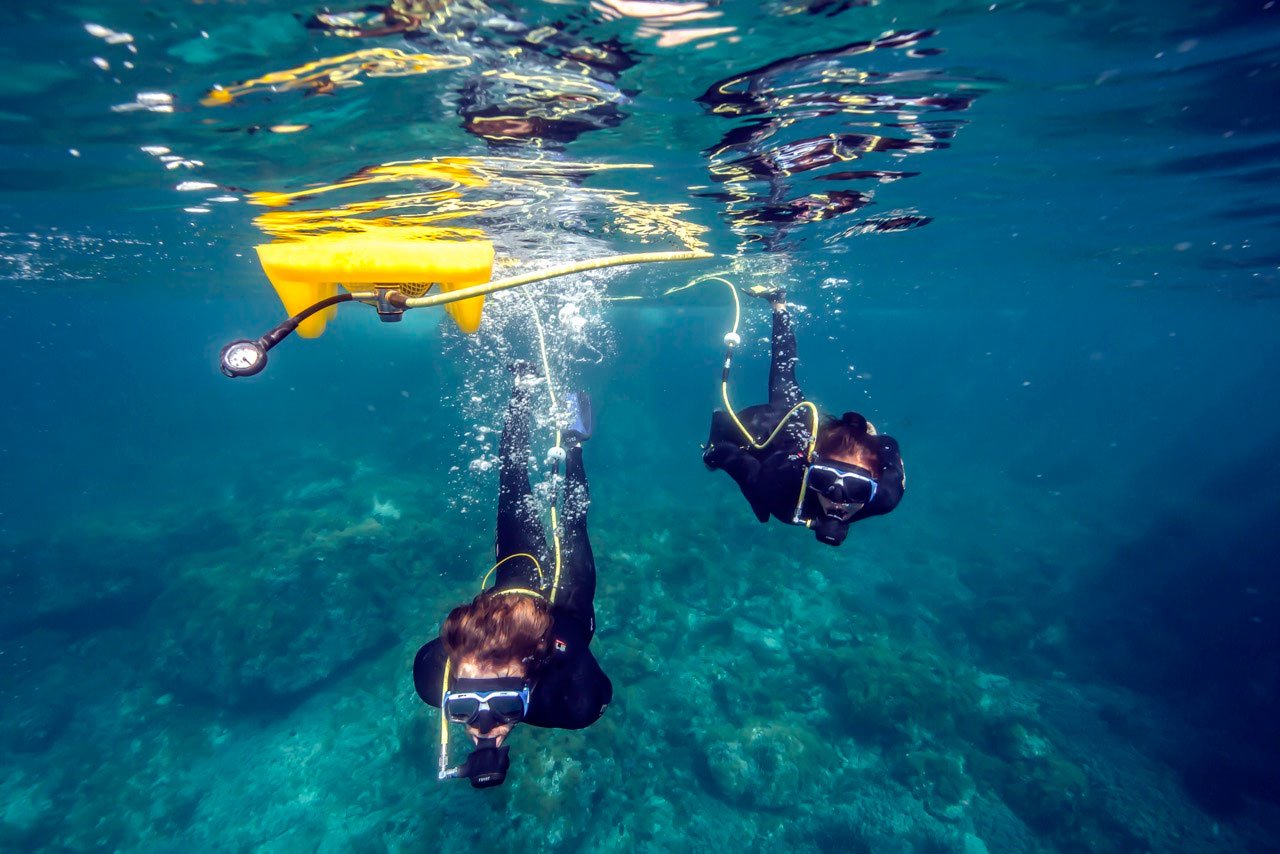 Top Scuba Diving Sites
The very popular and famous Freus Marine Reserve of Ibiza and Formentera is located here. The Freus Marine Reserve is the only natural area in the whole Mediterranean that is included on UNESCO's list of World Heritage Sites.
In addition, Formentera offers variety of great landscapes within a few miles to the north of the island characterising the area that include; caves, walls with sea fans, pieces of wrecks, shallow dives with very beautiful landscapes, posidonia prairies considered the best preserved in the Mediterranean and more…
As for diving conditions in Formentera; the excellent visibility of the coasts which is up to 50 metres is the first thing to highlight.
As for visibility characteristics in Formentera; the visibility in the water varies depending on the time of year that ranges from 15 to 50 metres.
As for water temperature characteristics in Formentera; the climate is wonderful throughout the year and that makes diving possible for all year round in Formentera. The maximum temperature in summer is 30 degrees, 22 degrees in spring and autumn and 15 degrees in winter.
Video Tour
Diving Schools in Formentera
Vellmari
Address: Port La Savina
Tel: 971 32 21 05 ; www.vellmari.com
Orca Sub
Address: Hotel Formentera, Playa y Club Maryland, Playa de Mitjorn
Tel: 639 60 18 39 ; www.orcasub.com
Blue Adventure
Address: C/. Almadraba,67, Port La Savina
Tel: 971 32 11 68 ; www.blue-adventure.com
La Mola Diving
Address: Hotel Riu la Mola, Playa Mitjorn
Tel: 971 32 72 75
More information from Formentera Municipal Council
971 321087 – 971 322034
www. formentera.es
---