Last Updated on March 29, 2021
La Mola Art and Crafts Fair (La Mola Market (The Hippie Market)) is one the best attractions in Formentera. La Mola Art and Crafts Fair was founded in 1984 and operates from the beginning of May until the holiday on 12 October, on Wednesdays and Sundays at La Mola. This is a great place enjoy the fantastic shopping in Formentera.
What to Expect?
The fair has become one of the main tourist attractions of Formentera and also a popular meeting point on Sunday and Wednesday afternoons, seasoned with music, jugglers and entertainers that visitors may find real works of art as well as souvenirs of the island with the character of the hands that have made them, with the authentic character of a local, original piece in an increasingly globalised world.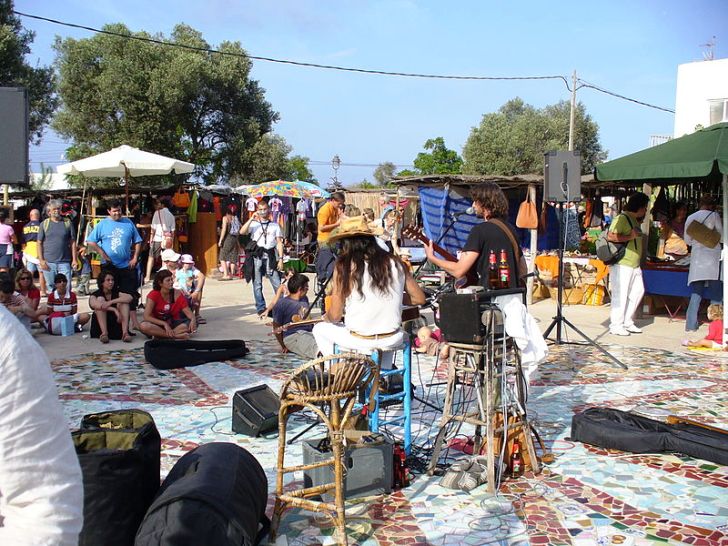 There is a craft guarantee certificate issued by Formentera Municipal Council and the association of craftspeople on the island, confirming that particular products have been designed and made in Formentera workshops.
What to Buy?
Visitors may find and buy traditional crafts such as baskets, "espardenyes" (esparto grass sandals), textiles with wool from the island, traditionally made foods such as cheese, wine, oil, honey, dried figs, dried fish and artistic crafts such as jewellery, glass, textiles, ceramics, leather, engravings, hand weaving. Visitors may also visit the many of these workshops.
Video Tour
---