Last Updated on March 28, 2021
Benalmadena is one of the most touristic areas in Costa del Sol, located on the southern coast of Spain, about 20 kilometres from the centre of Malaga. It is a lively resort famous for its leisure, sports and nightlife activities, the marina, Torrequebrada casino and Tivoli amusement park. Holidaymakers may find numerous quality hotels, apartments and holiday accommodations here.
Things to Do & See in Benalmadena…
Things to do and see in Benalmadena are endless. The town centre with its shops, beach, beach promenade, bars and restaurants, picturesque urban landscape of narrow streets and plazas, offers all the tourist services for the holidaymakers.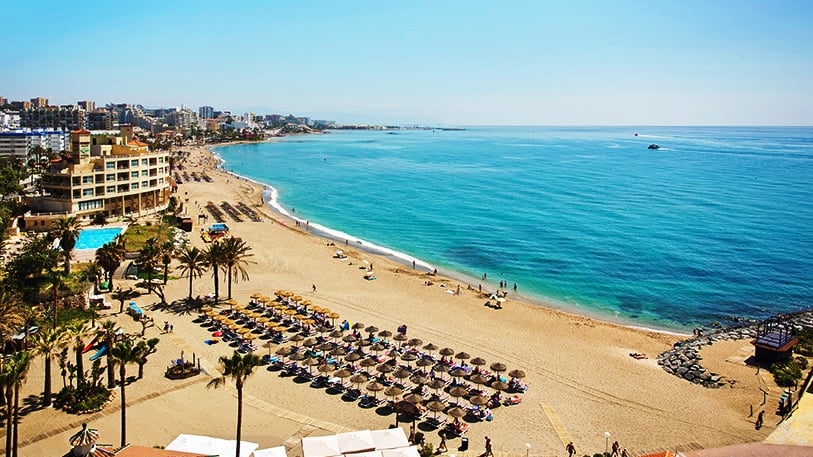 Arroyo de la Miel is the popular place of Benalmadena located between coastal and inland Benalmadena, famous for its leisure attractions, bars, restaurants and the Tivoli World amusement park.
Further inland is the Benalmadena Pueblo that whitewashed houses line the cobbled streets.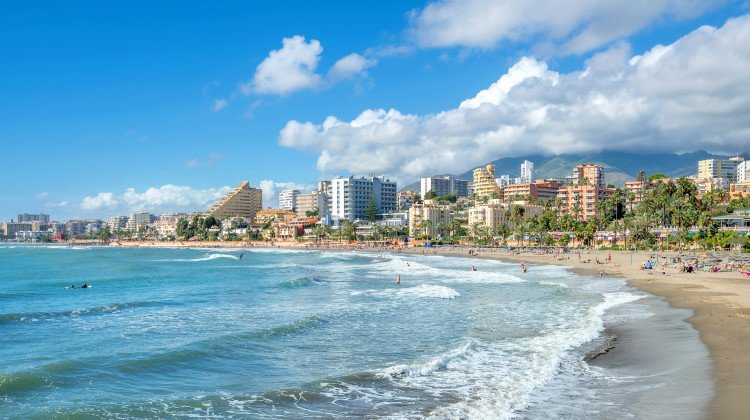 Popular attractions and sights in Benalmadena include;
Cable Car for a breathtaking ride up to the top of the Calamorra Mountain,
Buddhist Stupa of Enlightenment,
Colomares Castle and Bil Bil Castle and a Moorish-style building,
the three watchtowers,
the church of Santo Domingo,
Jardines del Muro,
Felipe Orlando Pre-Columbian Art Museum,
Park of Paloma,
the entertainment centres of Sea Life, Selwo Marina, Ice Bar and the amusement park Tivoli World,
the beautiful 15 beaches of Benalmadena.
As for shopping in Benalmadena; there are two markets at Arroyo de la Miel (on Fridays) located close to the railway station and a garden market at Tivoli amusement park on Sundays.
Video Tour
Top Attractions & Sights in Benalmadena for you…
Best Places to Visit & See…
Buddhist Stupa of Enlightenment
Colomares Castle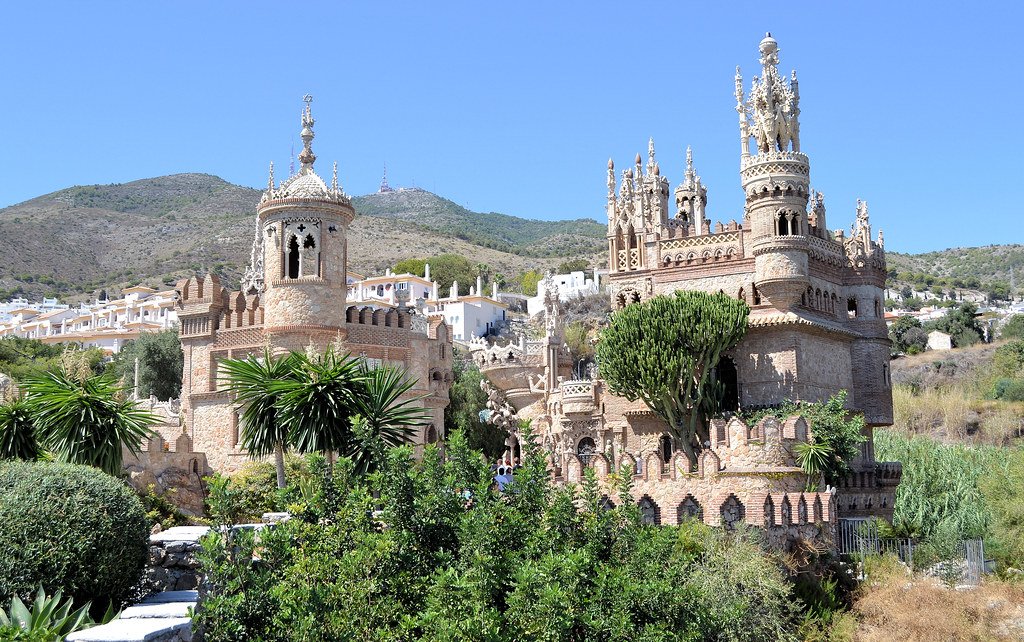 Bil Bil Castle
Santo Domingo Church
Jardins del Muro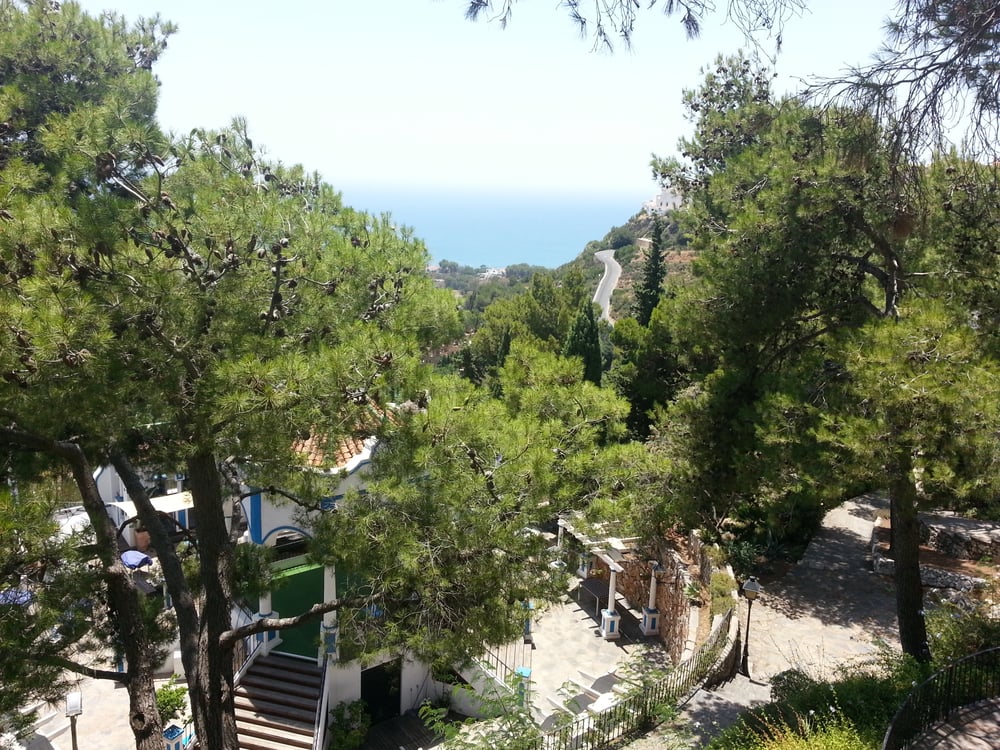 Felipe Orlando Pre-Columbian Art Museum – in Benalmadena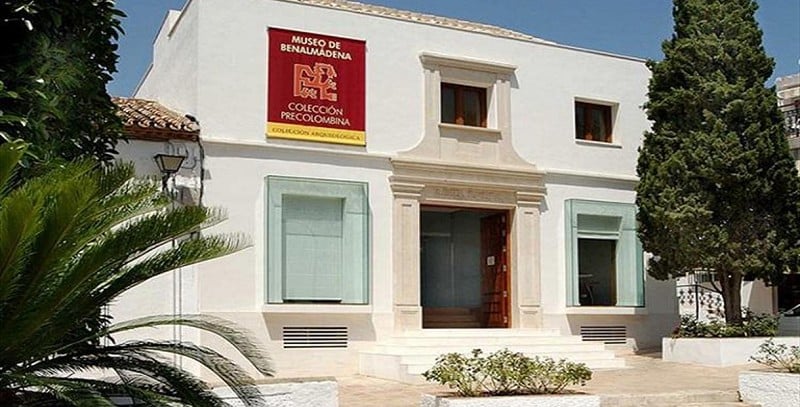 Collection of some 750 pieces of Pre-Columban art contains items from Mexico, Nicaragua, and Peru. Address: Plaza de las Tres Culturas, Av. Juan Luis Peralta, 49, 29631 Benalmádena, Málaga
Tel: +34 952 44 85 93
Paloma Park
Benalmadena Theme Parks & Rides…
Teleferico Cable Car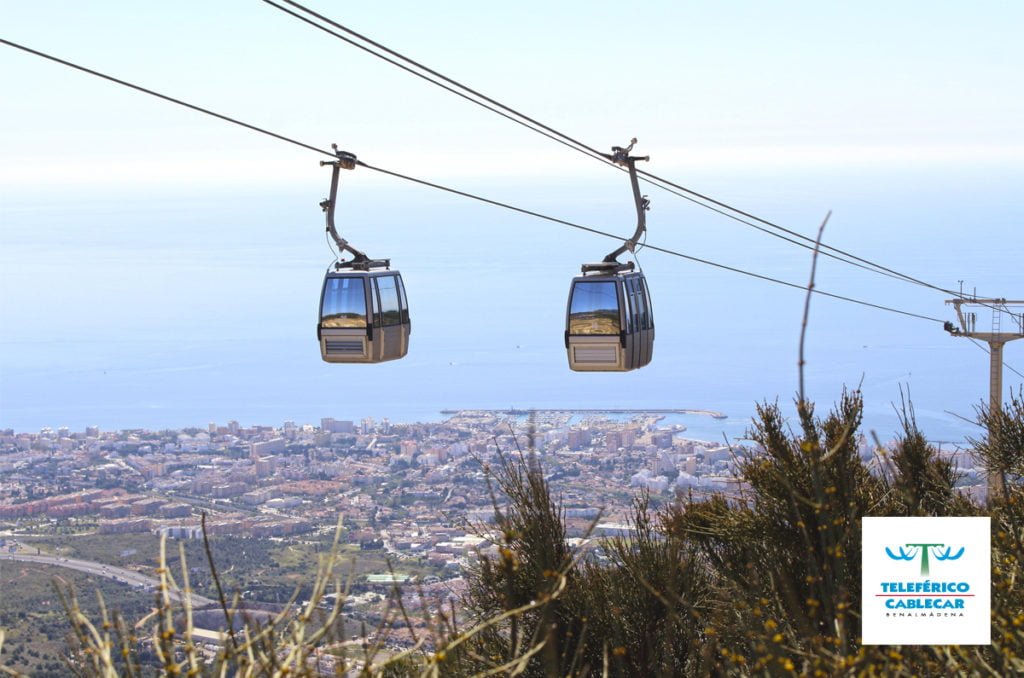 Visitors may have a great ride to the peak of Mount Calamorro, as well as enjoying the best views of the Costa del Sol, you will be able to walk its paths and viewing points, admire the Birds of Prey or Horses in their demonstrations, discover the Milky Way in the open air Planetarium in the summer season. Address: Explanada del Tívoli, s/n. 29630 Benalmádena, Malaga
Tel: +34 951 560 324 / +34 952 577 773
Web: https://www.telefericobenalmadena.com/?lang=en
Tivoli World Amusement Park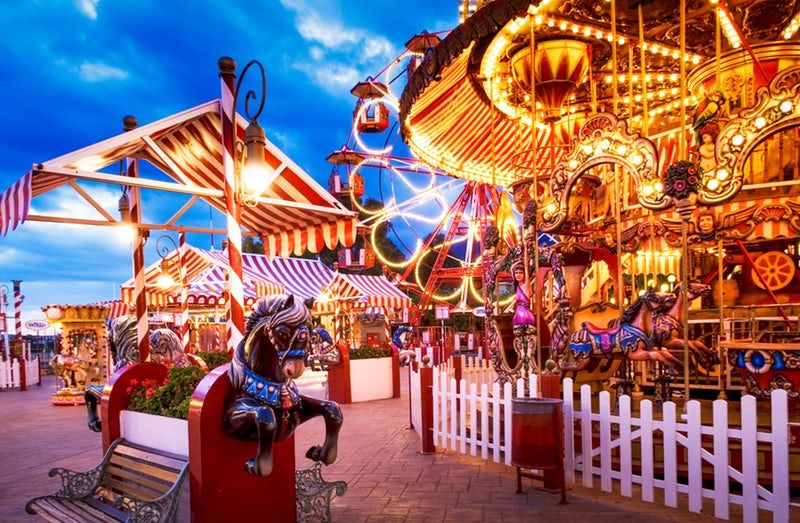 Tivoli World is the most popular thee parks in Costa del Sol that visitors may enjoy the most varied and complete program of shows and animation of the Costa del Sol. Address: AVDA TIVOLI S / N, 29631 BENALMÁDENA-ARROYO DE LA MIEL (MALAGA)
Tel: +34 952 57 70 16
Web: http://www.tivoli.es
Sealife Aquarium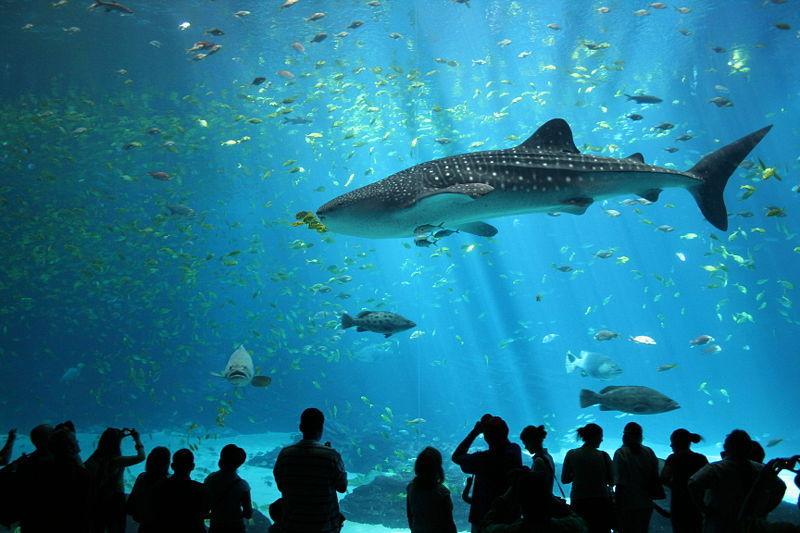 Benalmadena Sealife is a popular place that visitors may enjoy an amazing and unique marine experience! Address: Puerto Marina s/n 29630 Benalmádena Costa – Málaga
Tel: +34 952 56 01 50
https://www.visitsealife.com/benalmadena/en/
Selwo Marina Delfinarium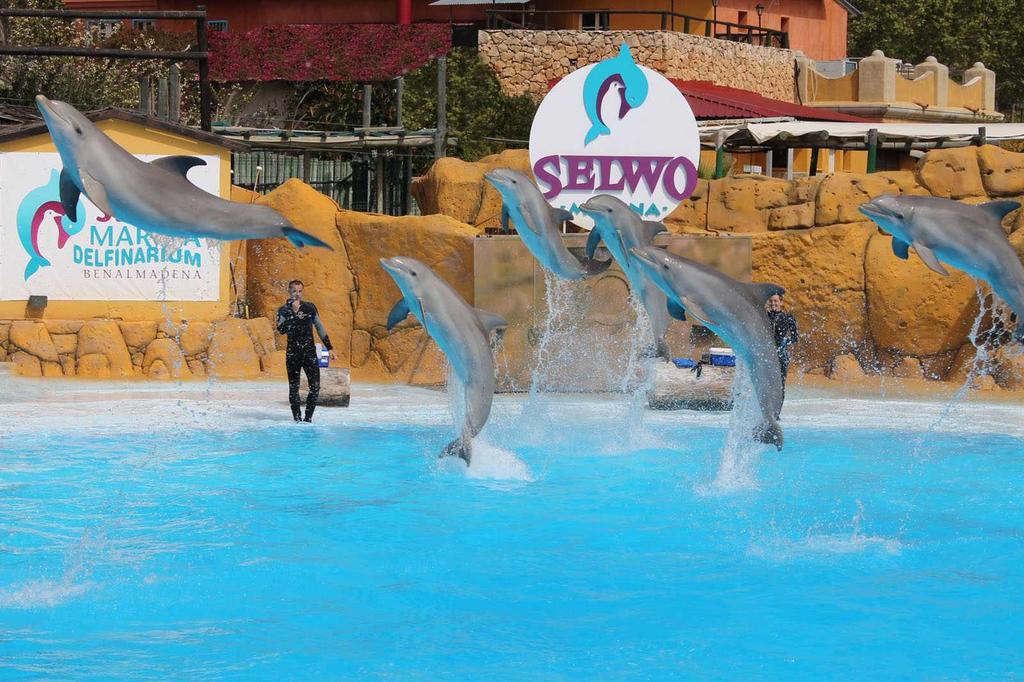 Selwo Marina is a great theme park in Benalmadena that visitors may experience and enjoy the Dolphins, Sea lions, Penguins and Exotic Birds Demonstration. Address: Parque de la Paloma S/N, 29630 Benalmádena, Málaga
Tel: +34 951 560 324 / +34 952 577 773
https://www.selwomarina.es/en
Benalmadena Ice Bar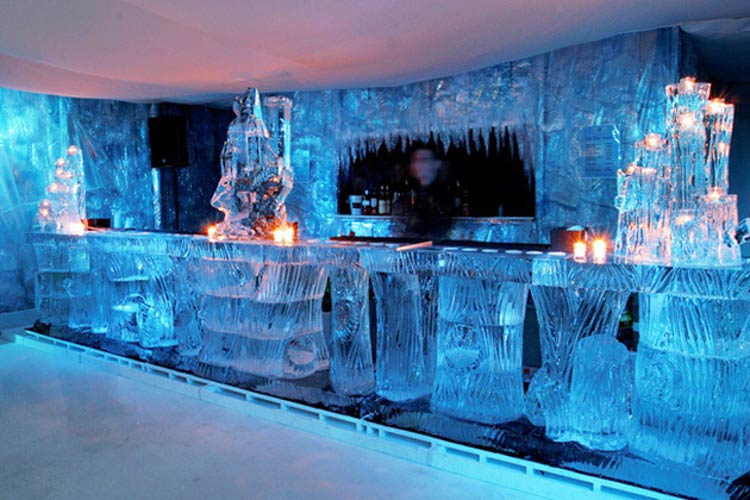 Address: Pueblo Marinero, Local C1-C5 y C-6, 29630 Benalmádena, Málaga
Tel: +34 603 48 81 55
Best Beaches
Popular beaches include; the Bil Bil, Santa Ana, Arroyo de la Miel and Fuente de la Salud beaches. Bil Bil Beach is the main beach on Benalmadena Costa.
Bil Bil Beach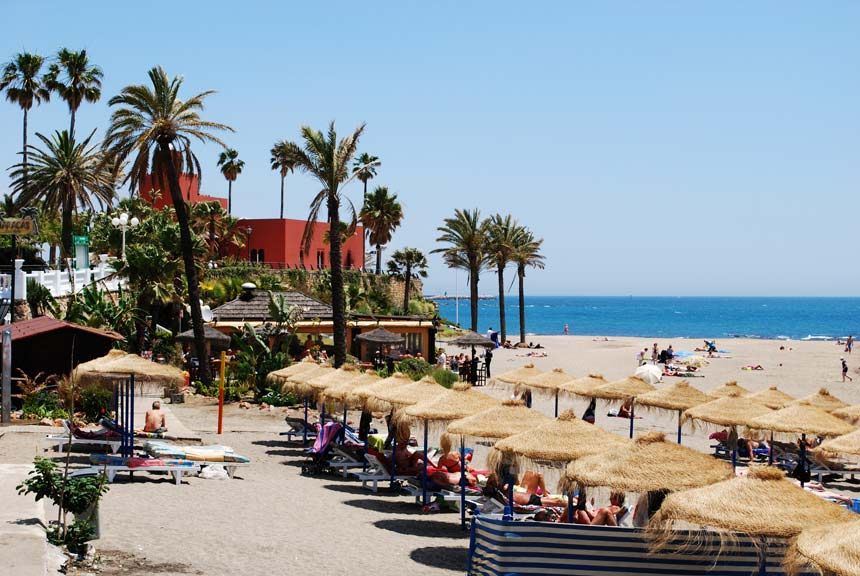 Santa Ana Beach
Arroyo de la Miel Beach
Fuente de la Salud Beach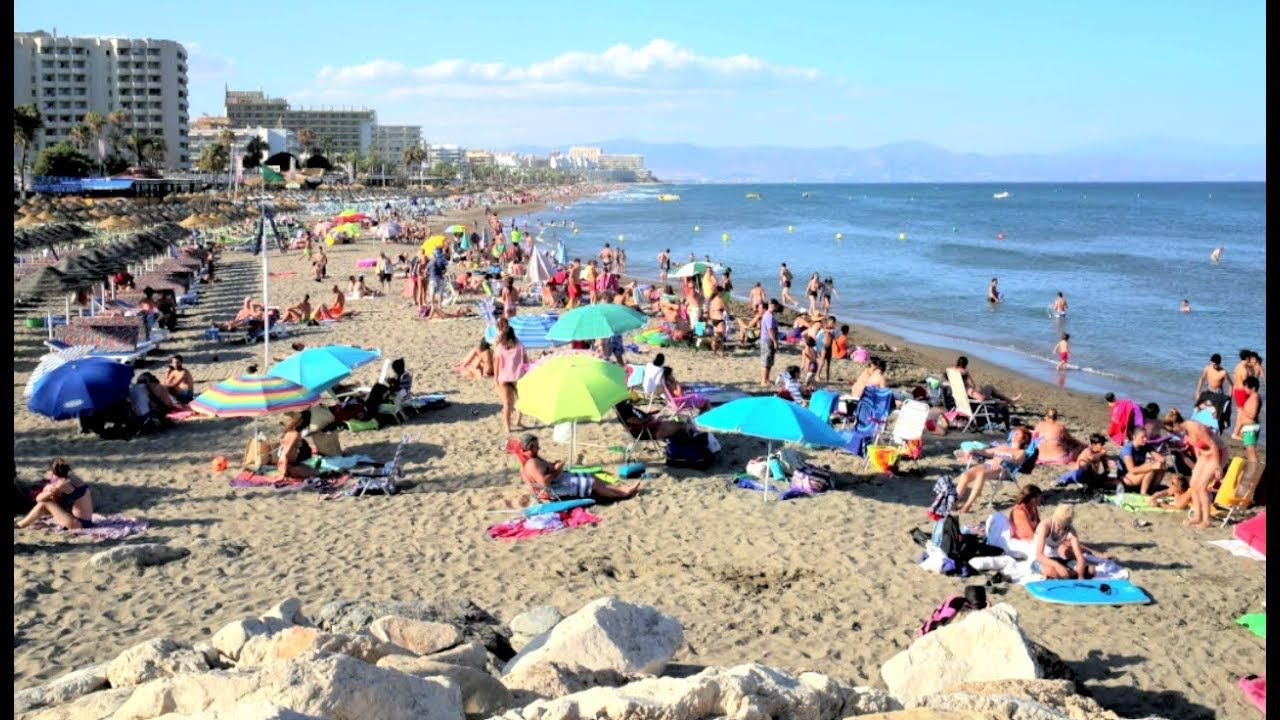 How to Get to There?
Travelling to Benalmadena is easy. Travellers should get to Malaga airport first.
From Malaga Airport; Public Transportation: Train (C1), takes about an hour
---