Last Updated on March 28, 2021
Here you can read our adventurer's guide on the best water sports activities to try in Costa del Sol, such as sailing, windsurfing, kayaking scuba diving, plus marinas, diving and sailing schools advice. Costa del Sol is very ideal for water sports enthusiasts with its 180 km. of coastline with all the attractions typical of the sea.
Holidaymakers may find variety of water sports activities in Costa del Sol from swimming, sailing, skiing, windsurfing, kayaking, snorkeling to sub-aqua diving and scuba diving in all along the beautiful and amazing coasts of this heaven place.
Diving, fishing, sailing & windsurfing are the popular water sports activities on the Costa del Sol.
They offer a prominent place along the entire coastline of Costa del Sol. You'll also find more than a dozen yacht clubs from Nerja to Tarifa as well as many marinas.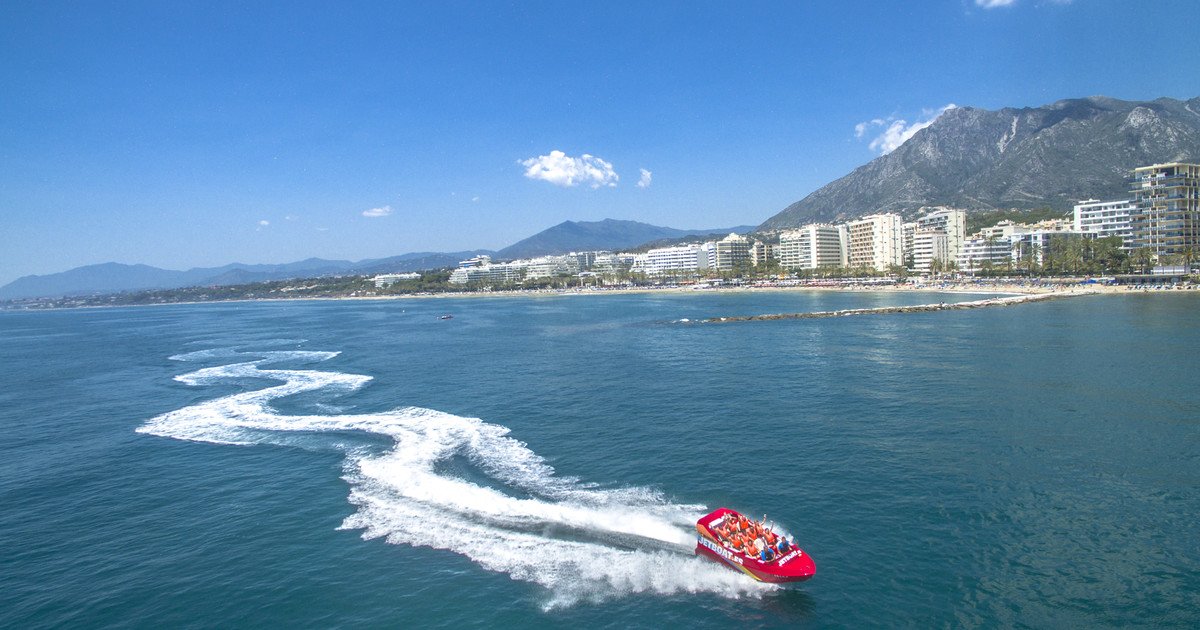 Water Sports Centres in Costa del Sol
Diving, Fishing, Sailing & Windsurfing
Adventura – The Outdoor Activity Centre.
Edif. Sitio 2 – Paseo de Burriana, 2.
Tel 952520471.
The activity centre offers sailing, diving and windsurfing and is at the easterly end of Playa Burriana.
The Buceo Costa Nerja dive centre, Apto.
Bahia, Local 6-7. Playa Burriana
Tel 95 252 8610.
Offers guided snorkelling trips.
Club Nautique Nerja Outdoor Activities.
Avenida Castilla Pérez, 2.
Tel 95 252 4654.
Website www.diving-in-spain.com.
Has some of the best dive sites in southern Spain on its doorstep. The club offers BSAC and PADI dive courses.
Watersports
Funny Beach Watersports.
Tel 95 282 3359.
The Funny Beach complex is on the beach 1 mile east of Marbella, great action packed fun for all the family.
Splash Watersports.
Tel 95 283 7070.
At the pretty marina of Cabopino west of Calahonda off N340 coast road. Water skiing, ringo rides, scuba diving etc plus dolphin and whale watching.
---