Marbella is one of Europe's most famous holiday resorts and the main international tourist attraction on the Costa del Sol, situated on the southern coast of Spain, about 50 kilometres from the centre of Malaga.
Marbella is a lively resort situated on a beautiful bay and is famous for its leisure, sports and nightlife activities, about 20 km. of beautiful coastline, four marinas, sixteen golf courses, colorful old quarter, high quality facilities, a casino, beaches and beach clubs. Holidaymakers may find numerous quality hotels, apartments and holiday accommodations in Marbella.
Things to Do & See in Marbella…
Things to do and see in Marbella are endless. The colorful old quarter with its narrow cobbled streets lined with white washed houses, shops, bars and restaurants and the Plaza de los Naranjos square offers all the tourist services for the holidaymakers.
Parque Arroyo de la Repressa is a beautiful pleasant park made up of terraced gardens and lakes that worth a visit in Marbella.
Marbella also offers variety of great golf courses that include Los Naranjos, Dama de Noche, Guadalmina and the world famous Valderrama.
Popular attractions and sights in Marbella include;
A great day out at the colorful old quarter and Plaza de los Naranjos square,
the beach clubs of Marbella,
the museums fo Museo Arqueologico and Museo de Bonsai,
biking, hiking to Sierra Blanca,
water sports,
horse riding,
a 30 minute daily boat trip departing from Marbella on Don Jorge,
the beautiful beaches of Marbella stretch of coast between Marbella and Puerto Banus.
Marbella's streets are lined up with many great boutiques, jewellers, drugstores, music shops and liquor stores as well as lively bars and restaurants. There is also an indoor market in Marbella held from Monday to Saturday selling fresh products. There is also a large outdoor market in the streets on the fairground held on Mondays.
Video Tour
Top Attractions & Sights in Marbella for you…
Best Places to Visit & See…
Plaza de los Naranjos square
Plaza de los Naranjos is a charming square located in the heart of Marbella's Old Town, also known as Casco Antiguo. This square is one of the most iconic and picturesque spots in Marbella, surrounded by beautiful historic buildings and lined with orange trees, hence its name, which means "Orange Square".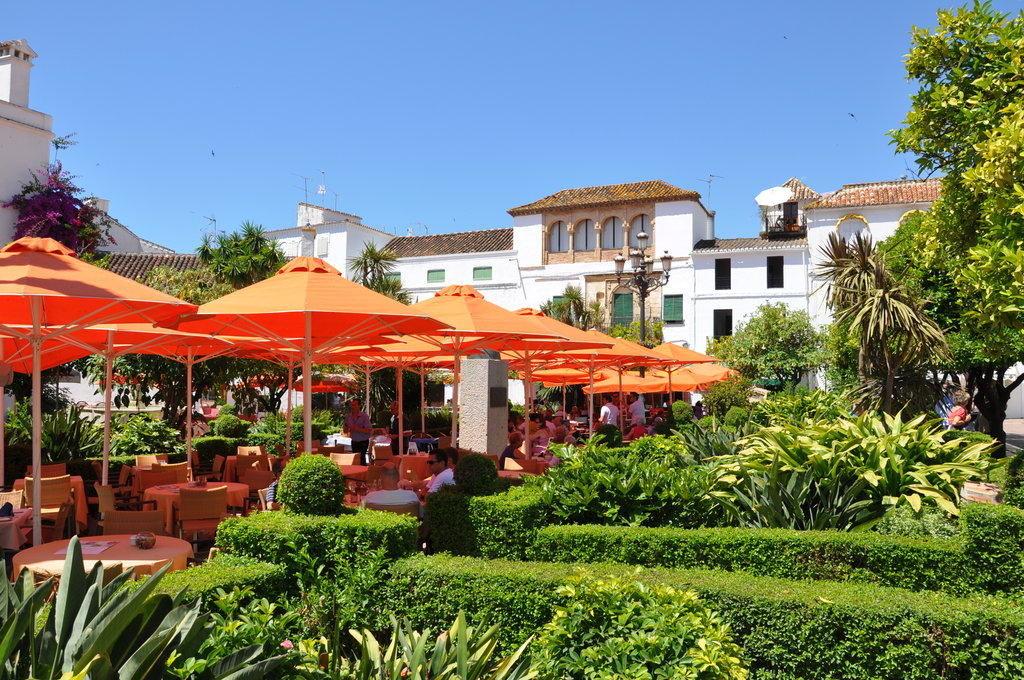 The square is a popular gathering spot for both locals and visitors, and is home to many restaurants, cafes, and bars offering a variety of food and drinks. Visitors can sit at one of the many outdoor terraces and enjoy the lively atmosphere while savoring traditional Spanish cuisine or international dishes.
Apart from the dining and drinking options, Plaza de los Naranjos is also a great place to shop for souvenirs and local handicrafts. There are many boutiques and gift shops scattered around the square selling everything from leather goods to pottery and traditional Andalusian clothing.
In the evenings, the square comes alive with vibrant nightlife, as live music performances and street entertainers take center stage. The ambiance is lively and festive, making it a perfect spot to spend a night out with friends or family.
For those looking to stay in the area, there are plenty of accommodation options available, ranging from luxury hotels to budget-friendly hostels and apartments.
Marbella Beach Clubs
Marbella is known for its glamorous beach clubs that attract visitors from around the world. These beach clubs offer a unique blend of luxury, relaxation, and entertainment, all set against the stunning backdrop of the Mediterranean Sea.
Here are some of the best Marbella beach clubs:
Nikki Beach Marbella: This is one of the most popular beach clubs in Marbella, known for its lively parties, stylish atmosphere, and VIP service.
Ocean Club Marbella: This beach club is famous for its luxurious poolside beds, stylish ambiance, and celebrity sightings.
La Sala by the Sea: This beach club offers a more laid-back atmosphere, with a focus on good food and drink, live music, and a family-friendly vibe.
Purobeach Marbella: This beach club has a relaxed atmosphere, with a large pool, comfortable loungers, and a great selection of food and drink.
Trocadero Arena: This beach club is located on the quieter eastern side of Marbella, and offers a more secluded and peaceful experience, with excellent Mediterranean cuisine.
Biking Tours
If you're looking for an active and exciting way to explore Marbella, then consider going on a biking tour! Marbella's beautiful coastal landscapes and stunning mountain scenery make it the perfect destination for a bike ride.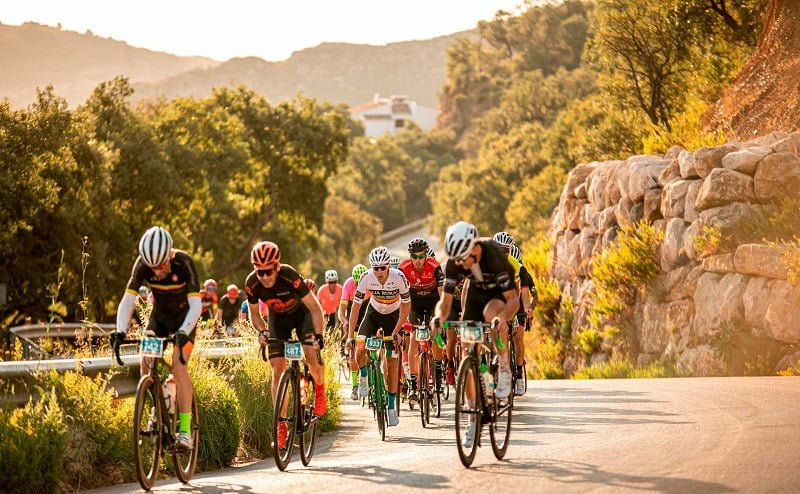 There are many companies offering guided bike tours in Marbella, catering to different fitness levels and interests. You can choose from a range of routes, including leisurely rides along the beach, challenging mountain trails, or scenic tours of the old town.
During your biking tour, you'll have the chance to take in Marbella's beautiful surroundings and learn about the area's history and culture from your knowledgeable guide. Many tours also include stops at local attractions and viewpoints, so you can fully appreciate the beauty of the region.
Hiking to Sierra Blanca
Hiking to Sierra Blanca is one of the most popular activities for adventure seekers and nature lovers in Marbella. Located in the Sierra de las Nieves Natural Park, Sierra Blanca is a majestic mountain range with peaks that rise over 1,200 meters above sea level, offering stunning views of the Mediterranean Sea and the surrounding landscape.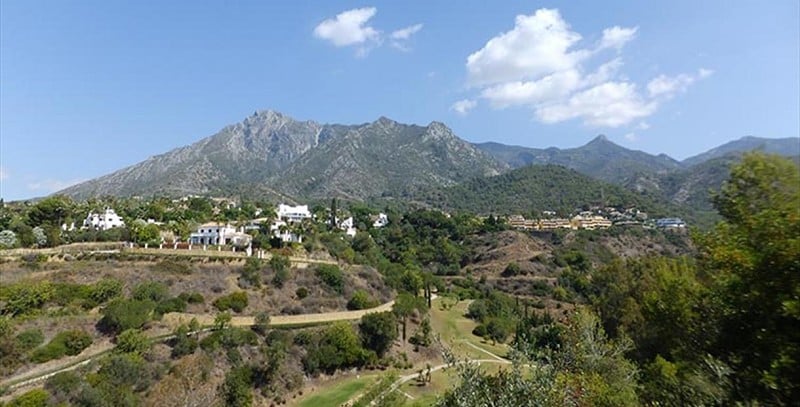 The hiking trails to Sierra Blanca vary in difficulty, ranging from easy walks to challenging climbs, but all offer an unforgettable experience. Some of the popular trails include the Juanar Forest, La Concha Peak, and the Refugio de Juanar. The Juanar Forest is a scenic walk through the pine trees and offers panoramic views of the coast. La Concha Peak is a challenging hike, but the reward is breathtaking views from the summit. The Refugio de Juanar is a relatively easy hike that offers stunning views of the valley below.
Boat Trips
Daily boat trips offer a great way to explore the beautiful coastline of Marbella and its surrounding areas. There are several options for boat trips, including sightseeing tours, dolphin watching, and even private yacht charters. You can take a leisurely cruise along the coast and enjoy the stunning views, or go on an adventurous tour to discover hidden coves and beaches.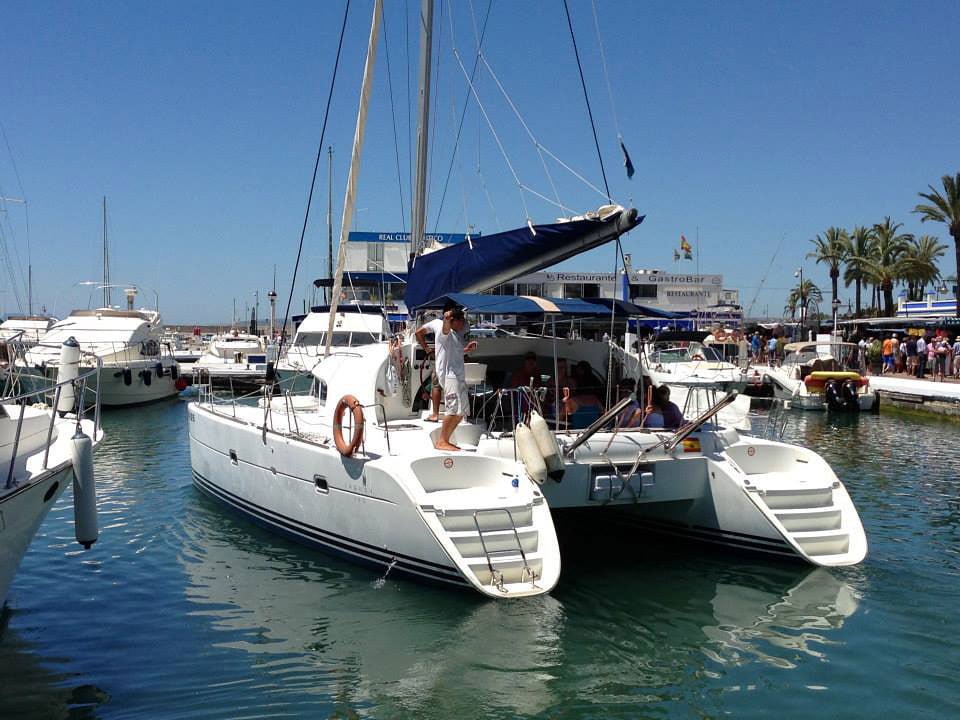 Many of the boat trips also offer opportunities for swimming and snorkeling in the crystal-clear waters of the Mediterranean. Whether you're traveling solo, with friends or family, a daily boat trip is a must-do activity in Marbella.
Horse Riding
There are several stables and equestrian centers that offer horse riding tours and lessons for all ages and skill levels. Whether you're a beginner or an experienced rider, you can explore the beautiful Andalusian countryside and beaches on horseback.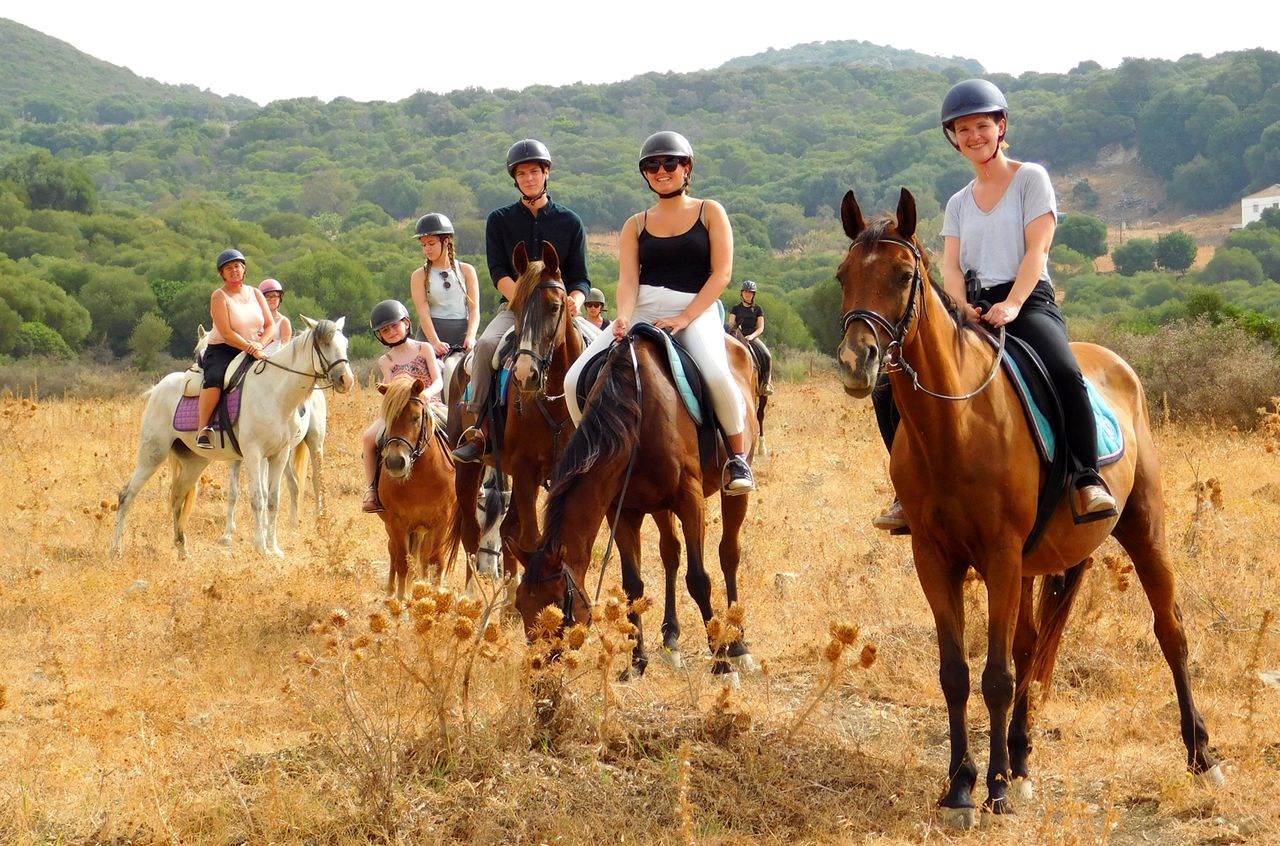 Some of the popular horse riding routes in Marbella include the mountain trails of Sierra Blanca and the beaches of Estepona. Many tours are available in different durations, from short one-hour rides to full-day excursions. In addition to guided tours, many stables also offer riding lessons and training programs.
Horse riding in Marbella can be a fun and unique way to experience the natural beauty of the region, while also getting some exercise and fresh air. It's also a great activity for families or groups looking for a fun and adventurous day out.
Watersports
Marbella has a long coastline along the Mediterranean Sea, providing ample opportunities for water-based activities. Visitors can enjoy a variety of watersports such as jet skiing, parasailing, water skiing, windsurfing, paddleboarding, kayaking, and more.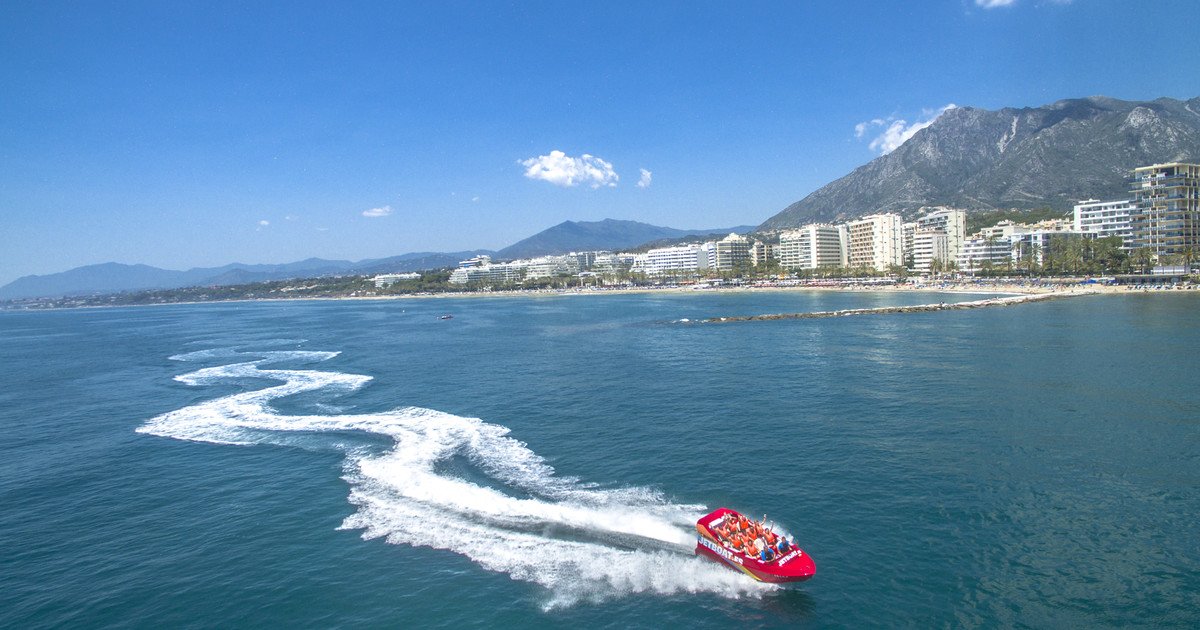 Marbella has several beaches where watersports activities are available such as Playa de la Fontanilla, Playa del Cable, Playa de Nagüeles, and more. The city also has several water sports centers and schools offering lessons and equipment rentals for various water activities.
The warm and sunny climate of Marbella makes it an ideal location for watersports enthusiasts, and the crystal-clear waters of the Mediterranean Sea add to the charm of the experience. Whether you are an experienced watersports enthusiast or a first-timer, there is something for everyone to enjoy in Marbella's watersports scene.
Best Marbella Beaches…
The popular beaches in Marbella include; the El Cable, La Fontanilla, Puerto Banús and El Faro beaches.
El Cable Beach
El Cable Beach is a beautiful stretch of golden sand located in the eastern part of Marbella. The beach is situated near the port and offers great views of the Mediterranean Sea. El Cable is a popular beach for watersports enthusiasts, as it is known for its ideal conditions for windsurfing and kitesurfing.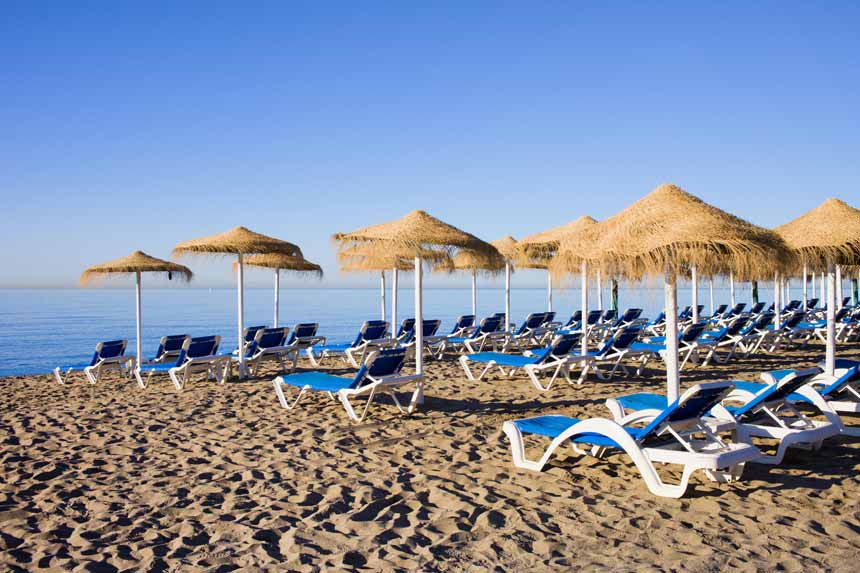 Visitors can rent equipment or take lessons from one of the many watersports schools located on the beach. El Cable Beach is also known for its beach bars, where you can enjoy a refreshing drink and some delicious food while soaking up the sun.
La Fontanilla Beach
La Fontanilla Beach is a beautiful and popular beach located in the heart of Marbella. It is known for its fine golden sand and crystal-clear waters, as well as its lively atmosphere and abundance of amenities. The beach stretches for approximately 1.5 kilometers and is divided into several areas, including a designated nudist beach section.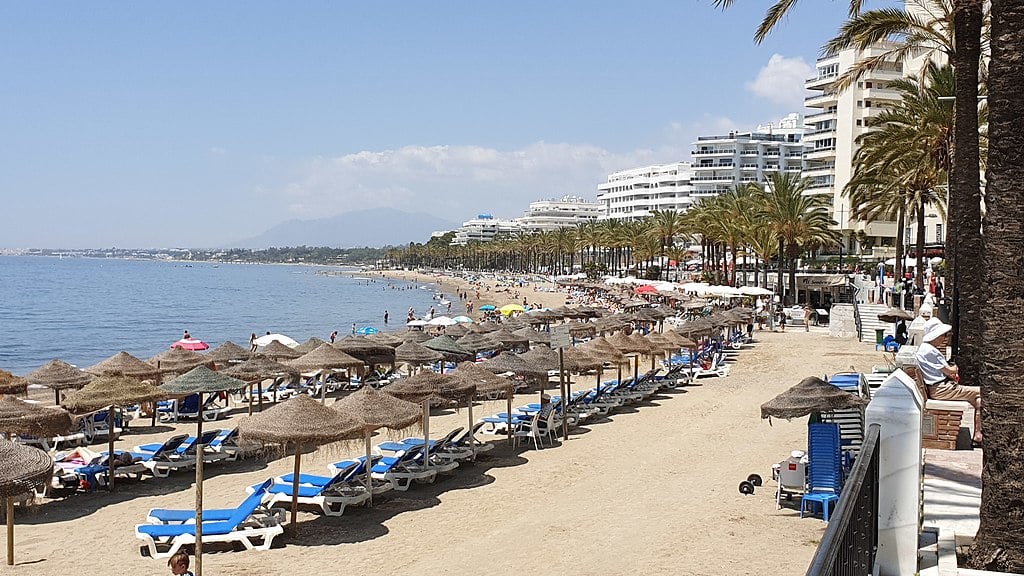 La Fontanilla Beach offers a wide range of facilities and services, including showers, toilets, sun loungers, parasols, and beach bars. It is also a popular spot for water sports, such as jet skiing, paddleboarding, and kayaking. Lifeguards are on duty during the summer months to ensure the safety of swimmers and beachgoers.
The beach is located near the historic center of Marbella and is easily accessible by foot, bike, or car. Parking is available nearby, although it can be difficult to find a space during peak season. The beach is surrounded by a promenade lined with shops, restaurants, and bars, making it the perfect place to relax and soak up the sun while enjoying the local atmosphere.
Puerto Banus Beach
Puerto Banus Beach is a stunning stretch of golden sand, situated in the luxurious marina of the resort, and offers a vibrant and exciting atmosphere. The beach is very popular with locals and tourists alike, and offers a wide range of facilities including sun loungers, beach umbrellas, showers, toilets, and lifeguards.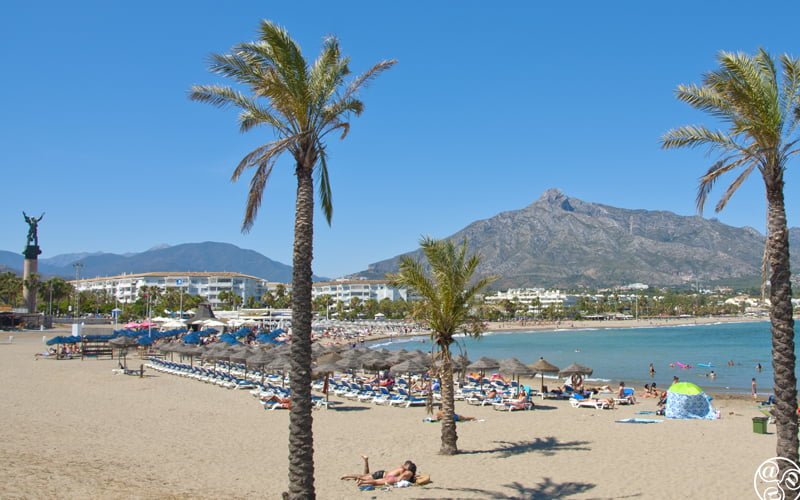 There are also many beach bars and restaurants where visitors can enjoy a refreshing drink or a delicious meal while taking in the stunning views of the Mediterranean Sea. The beach is easily accessible from the town center, and visitors can walk along the promenade to get there. The crystal clear waters of the sea are perfect for swimming, while the gentle waves make it ideal for water sports such as paddle boarding and kayaking.
El Faro Beach
El Faro Beach is a beautiful sandy beach located in the heart of Marbella. This beach is popular for its crystal clear water and golden sand, making it perfect for swimming and sunbathing.
El Faro Beach is easily accessible and is situated near the town centre, making it a convenient option for tourists and locals alike. The beach has plenty of facilities available including sun loungers, parasols, showers, and toilets. There are also several restaurants, bars and cafes situated nearby, providing a variety of dining options.
The beach is surrounded by a lively promenade, which is perfect for strolling and people-watching. The promenade is lined with palm trees and has a variety of shops selling everything from souvenirs to clothing, making it a great spot for a leisurely shopping trip.
Daily Tours & Excursions
Food & Drink
Foodies will enjoy the diverse culinary scene in Marbella, with many restaurants offering traditional Spanish dishes, as well as international cuisine. From beachfront seafood restaurants to high-end dining establishments, there is something for every taste and budget.
Shopping
Marbella is a paradise for shopaholics, with a wide range of shopping options ranging from luxury boutiques to local markets. The city's most famous shopping district is Puerto Banus, which features high-end designer stores and luxury boutiques. Other popular shopping areas include the old town, Avenida Ricardo Soriano, and La Canada shopping center.
Nightlife
Marbella is known for its vibrant nightlife, with a wide range of bars, nightclubs, and live music venues. Visitors can enjoy everything from intimate jazz bars to large-scale nightclubs, with some of the most popular spots including Olivia Valere, Pangea, and Sleek nightclub.
Lodging
When it comes to lodging, Marbella offers a variety of options ranging from high-end resorts and hotels to cozy boutique hotels and rental apartments. There are options to suit all budgets and preferences, and many accommodations offer stunning views of the city and the Mediterranean Sea.
How to Get to Marbella?
The nearest airport to Marbella is Malaga Airport, which is approximately a 45-minute drive away. Visitors can take a taxi, hire a car, or take a bus from the airport to Marbella. There are also direct train connections from Malaga to Marbella.