Last Updated on April 20, 2020
Spain is one of the most popular beach holiday destinations in the world. The coastline of Spain measures more than 3,000 kilometres and are washed by the Atlantic Ocean on the north and by the Mediterranean Sea on the south. Spanish holiday resorts are also world wide famous.
The climate, golden sandy beaches, great attractions, quality accommodation facilities, entertainment & nightlife make them most visited in the world.
The coastline of Spain mainland is divided into six larger sections including Costa de la Luz, Costa Brava, Cosra Dorada, Costa del Azahar, Costa Blanca, Costa del Sol and Costa de la Luz. Other beach holiday destinations are the Balearic Islands and the Canary Islands.
The Balearic Islands are located on the eastern part of the Spain mainland and are made up of three major islands that include Majorca, Menorca, Ibiza (Eivissa) and Formentera, as well as numerous islets. The Balearic Islands together cover a surface area of a little over 5,000 square kilometres and have 1,239 kilometres of coastline.
The Canary Islands are located about 300 kilometres from the African coast of Morocco and are made up of seven major islands that include Tenerife, Gran Canaria, Lanzarote, Fuerteventura, La Palma, La Gomera and El Hierro.
Video Tour
Below you may find the list of top 10 best beach holiday resorts in Spain.
Top Holiday Resorts & Destinations in Spain for you…
Benidorm is one of the most popular and leading holiday destinations in Costa Blanca, Spain. Benidorm is the most preferred holiday resort in Costa Blanca and offers great attractions with variety of restaurants, theme parks, night spots and a nice beach for the holidaymakers. Continue reading…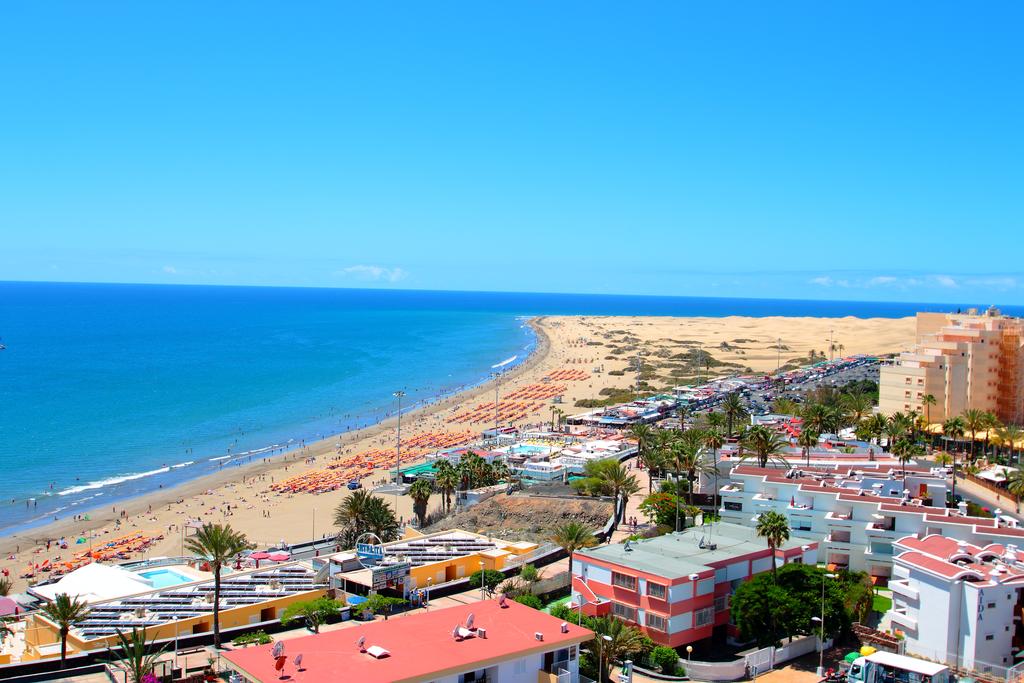 Playa del Ingles is one the most popular beach holiday resorts in Gran Canaria, Canary Islands, Spain. Playa del Ingles is world wide famous that it is also the largest coastal resort of the island situated on the southern coast of Gran Canaria. Continue reading…
Magaluf – Majorca, Balearic Islands
Magaluf is one of the most popular holiday resorts in Majorca, Spain. Magaluf is a well built and major holiday resort located in the south-western coast of Majorca, Spain, at the western end of Palma Bay. Continue reading…
San Antonio – Ibiza, Balearic Islands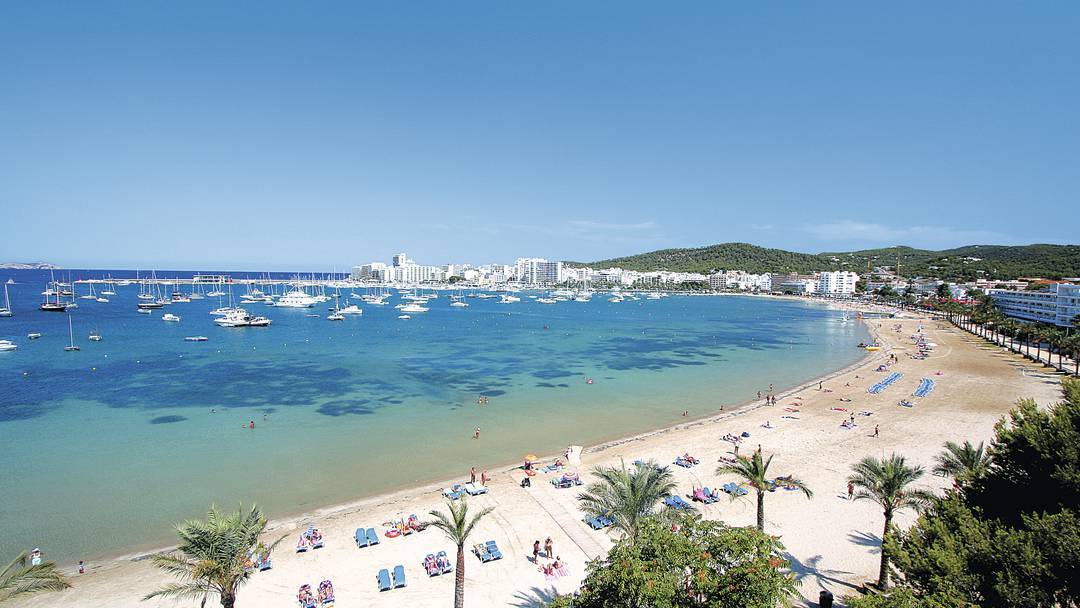 San Antonio is one of the most popular holiday resorts in Ibiza, Spain. San Antonio (Sant Antoni de Portmany) is the second largest town of Ibiza located on the western coast of Ibiza. San Antonio is a lively resort that is popular for its leisure and nightlife activities. Continue reading…
Alcudia – Majorca, Balearic Islands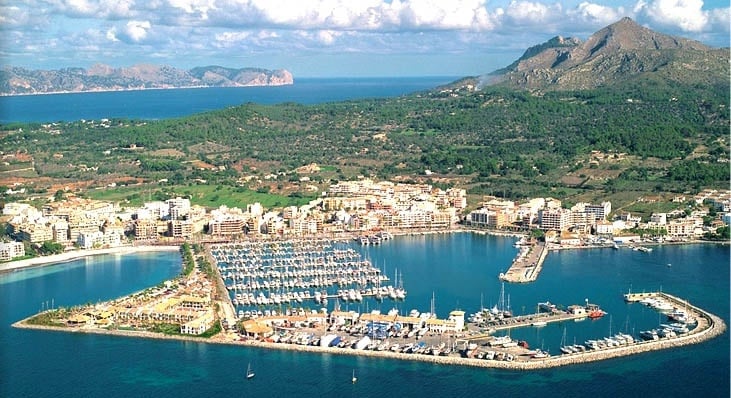 Alcudia is one of the most popular holiday resorts in Majorca. Alcudia is a lively holiday resort located on the north east corner of the island. Puerto Alcudia is the port, beach, tourist and accommodation area of the resort Alcudia located about 1,8 km. from the old town of Alcudia. Continue reading…
Playa d'en Bossa is one of the most popular holiday resorts in Ibiza, Spain. Playa d'en Bossa (Platja d'en Bossa) is a lively beach holiday resort located on the south-eastern coast of Ibiza. Playa d'en Bossa is famous for its 2 km. golden sandy beaches. Continue reading…
Torremolinos is a lively beach holiday resort of Costa del Sol, Spain. Torremolinos is one of the largest holiday resorts on Costa del Sol and it is located on the southern coast of Spain, Costa del Sol. Torremolinos is the leading holiday resort offers one of the best beach holidays and nightlife activities of the region. Continue reading…
Es Pujols – Formentera, Balearic Islands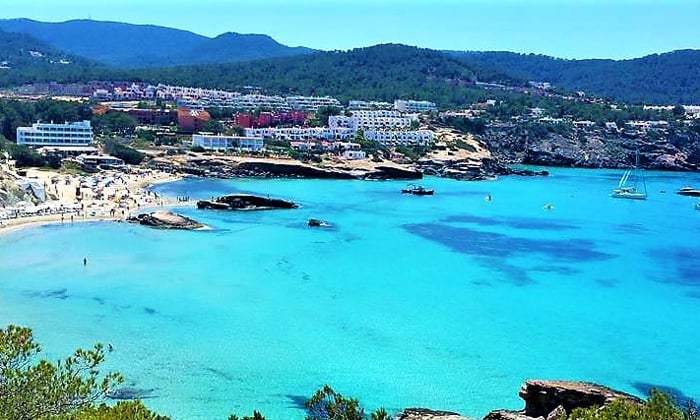 Es Pujols is a lively and most popular beach resort of Formentera, Spain. Es Pujols is located on the northern coast of Formentera, set on a heart shaped bay. Es Pujols is the leading resort of the island that the majority of the Formentera hotels and nightspots of the island are located in Es Pujols. Continue reading…
Corralejo – Fuerteventura, Canary Islands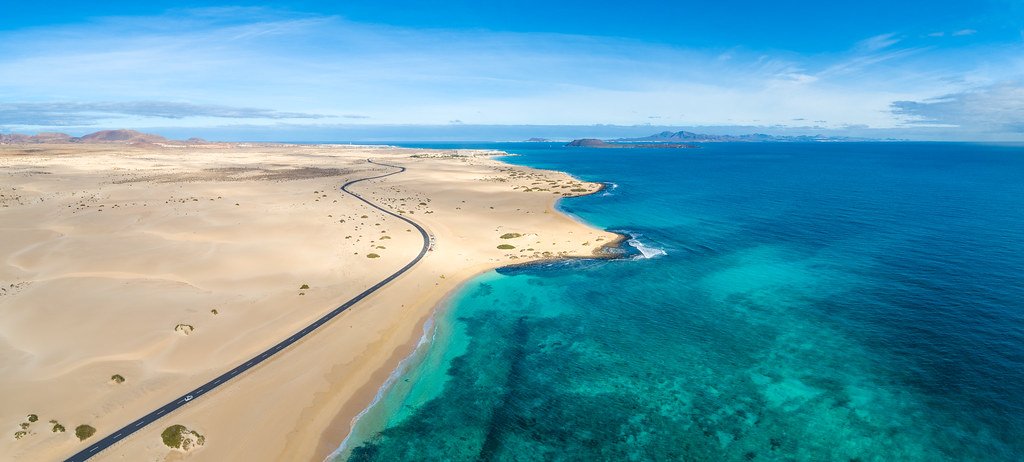 Corralejo is one the most popular beach holiday destinations in Fuerteventura, Canary Islands, Spain. Corralejo is a modern holiday resort situated on the northern coast of Fuerteventura and set in a white bay, complete with a range of attractive leisure activities with first class accommodation for the holidaymakers. Continue reading…
Puerto del Carmen is is one the most popular beach holiday destinations in Lanzarote, Canary Islands, Spain. Puerto del Carmen is the most preferred holiday resort in Lanzarote and offers great attractions with wide range of restaurants, night spots, shops, and a nice beach for the holidaymakers. Continue reading…
---