Last Updated on March 28, 2021
Here you can read our guide and find visitor information on Cathedral of Seville & La Giralda Tower in Seville, including what to see and expect from your visit, how to get, visiting hours, admissions. The Cathedral of Seville is one of the biggest churches and gothic cathedrals in the world. The church and La Giralda tower is one of the most popular two monuments in Seville.
What to Expect?
The Cathedral of Seville is situated on the site of the 12th century Great Mosque. And La Giralda was an Arab minaret. And today the only remains of the mosque is this minaret, now known as La Giralda Tower.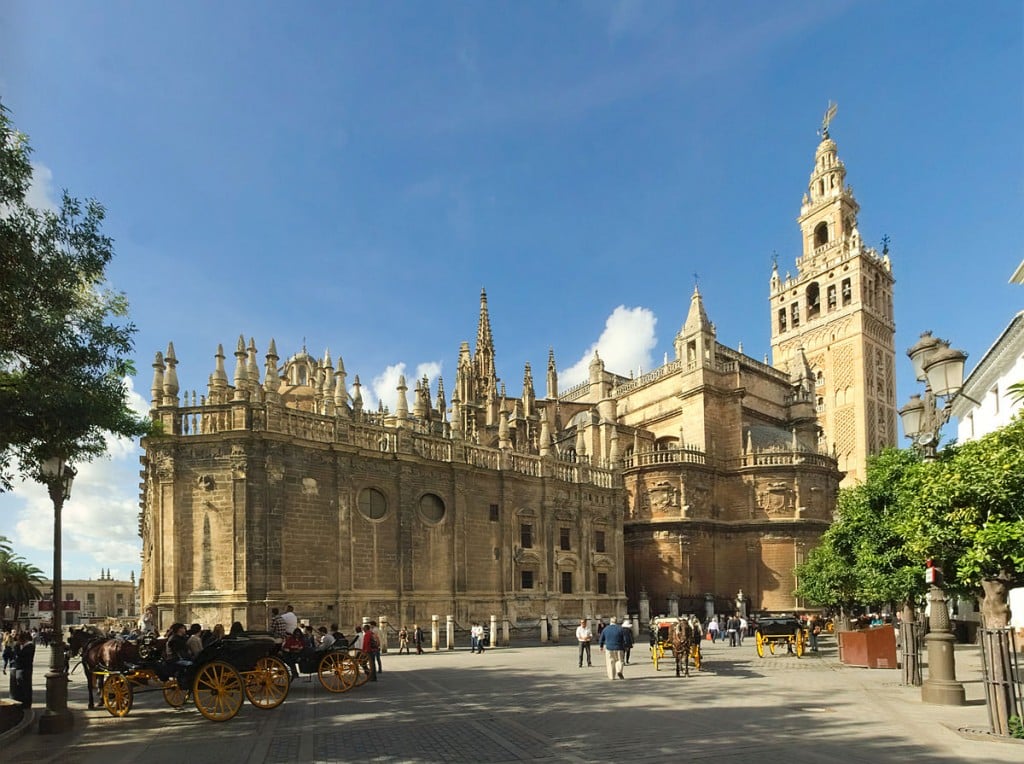 La Giralda is the symbol of this fascinating city of Seville bathed by the Guadalquivir.
The main altarpiece of the Seville Cathedral was built over a series of different periods and it is the most beautiful part of the cathedral.
The altarpiece includes pieces by the brothers Jorge Fernández Alemán and Alejo Fernández, Roque Balduque, Pedro Millán, Juan Bautista Vázquez the Elder and Pedro de Heredia.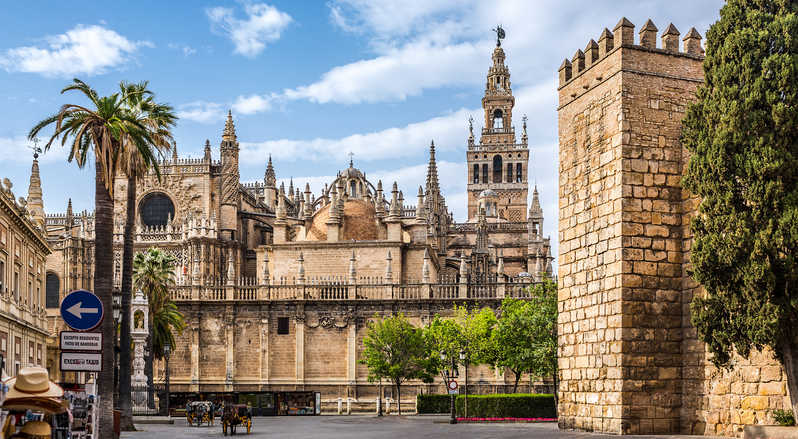 A visit to the Cathedral of Seville is a must on your Seville visit and also it is one of the best things to do in Seville. You may hike up to Giralda and see the beautiful views of Seville.
Visitor Information
Address: Avenida de la Constitución, s/n, 41080 Seville
Tel: +34 902 09 96 92
Web: www.catedraldesevilla.es
Video Tour
---