Seville has plenty of exciting activities and attractions to explore. Among them, amusement and theme parks offer endless hours of entertainment and fun for both adults and kids alike. Here are some of the best amusement and theme parks in Seville to have fun day out.
Best Theme Parks in Seville
All of these parks offer unique experiences and attractions that are sure to leave a lasting impression. Visitors can expect to have an exciting and memorable time exploring these theme and amusement parks in Seville.
Isla Magica
Isla Magica is a unique theme park located in Seville. It is a place where fun and adventure combine to create a memorable experience for people of all ages.
The park offers a range of rides, shows, and activities that make it one of the most popular attractions in Seville.
Aquopolis Sevilla Water Park
Aquopolis Sevilla is a large water park that covers an area of 35,000 square meters. The park offers a variety of attractions, including water slides, swimming pools, and water play areas.
---
No Regrets Booking Advice
---
Located just 15 minutes from the city center, Aquopolis is a popular water park that offers plenty of thrills, excitement, and fun for the whole family. It is a fun and exciting water park that is perfect for families and groups of friends.
Agua Magica
Agua Magica is a unique water park that combines traditional water activities with science and technology. It offers a wide range of activities, including water games, science exhibits, and educational workshops. It's an excellent option for families with kids who want to learn while having fun.
Diver Park
Diver Park is an amusement park that offers various rides, games, and attractions for all ages. It has a fantastic selection of rides, including roller coasters, carousels, and more. The park also offers a selection of food and drink outlets and shops to browse.
Multiaventura El Berrocal
This park offers a variety of outdoor activities for adventure seekers, including zip lines, climbing walls, archery, and more. It's a perfect choice for those who love to be active and enjoy the outdoors.
La Reserva Sevilla
La Reserva Theme Park is an outdoor family-friendly attraction located in the heart of Andalusia, just 30 minutes from Seville. It offers a unique experience that combines leisure, nature, and culture.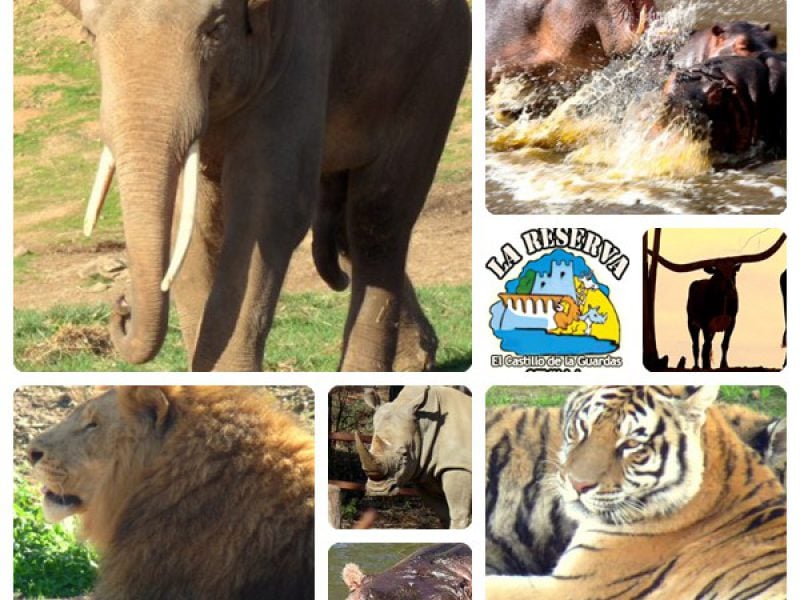 The park covers an area of over 15 hectares and features a wide range of attractions that cater to visitors of all ages. One of the main attractions is the Animal Park, which houses over 200 animals from around the world, including lions, tigers, bears, and zebras. The park also has a large aviary where visitors can see a variety of birds such as eagles, hawks, and owls.
In addition to the animal park, La Reserva offers a variety of outdoor activities such as zip-lining, archery, and rock climbing. The park also features a number of hiking trails that wind through the lush forested hills of the Andalusian countryside.
For those looking to learn more about the local culture and history, the park also has an Archaeological Zone, which showcases the remains of a Roman villa dating back to the 1st century AD.
To get to La Reserva, visitors can take a 30-minute drive from Seville or take public transportation, including buses and trains.