For the ones who want to enjoy a great day out in Costa del Sol, theme parks are also one of the best things to do in Costa del Sol. As for theme parks in Costa del Sol, there are great amusement and theme parks at the popular resorts of Benalmadena, Fuengirola, Torremolinos, Antequera and Estepona.
Theme Parks in Costa del Sol for you…
Teleferico Cable Car – Benalmadena
The Teleferico Cable Car in Benalmadena is a must-see attraction for anyone visiting this beautiful coastal town on the Costa del Sol in southern Spain. The cable car offers a breathtaking ride that takes you high up into the mountains, providing stunning views of the Mediterranean Sea and the surrounding countryside.
The cable car has been in operation since 2000 and has quickly become one of the most popular tourist attractions in the area. The ride begins at the base station, which is located in the heart of Benalmadena, and takes visitors up to the top of Mount Calamorro, which is over 700 meters high.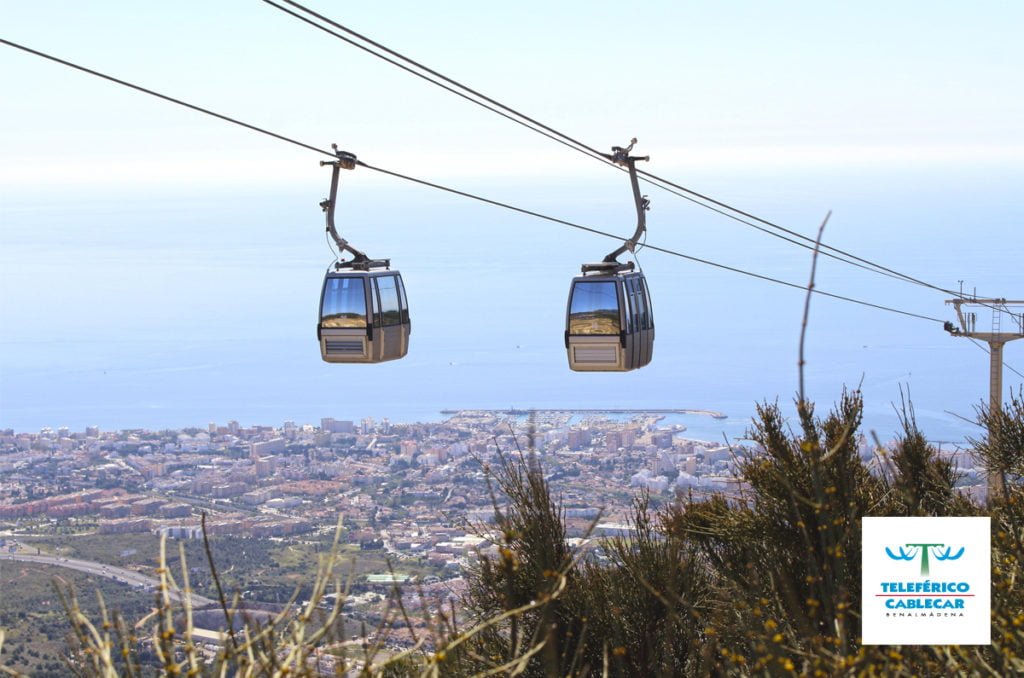 Once you reach the top, you can enjoy panoramic views of the surrounding landscape and take in the fresh mountain air. There are also several hiking trails that start at the top of the mountain, which are perfect for nature lovers and outdoor enthusiasts.
The cable car operates year-round, and visitors can choose to take a one-way or round-trip ride. The base station is easily accessible by car or public transportation, and there is ample parking available for those who choose to drive.
Tivoli World Amusement Park – Benalmadena
Tivoli World is a popular amusement park located in Benalmadena that was inaugurated in 1972 and is known for its diverse range of attractions, including roller coasters, water rides, and themed areas.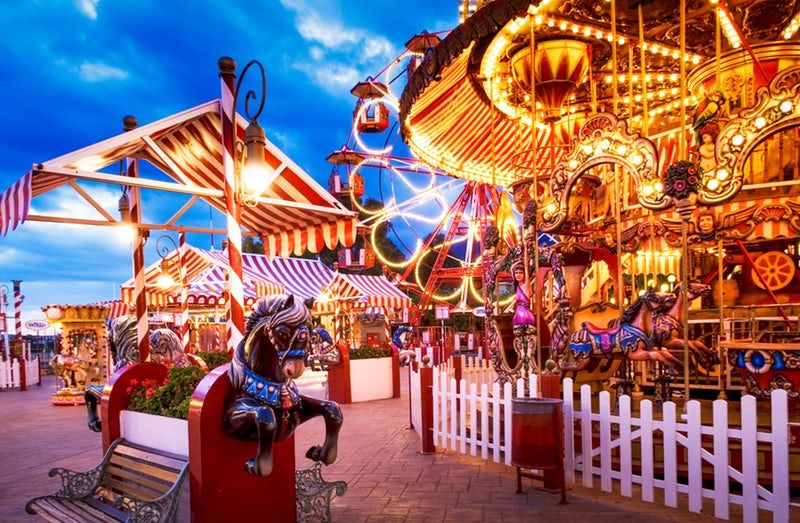 The park features over 40 rides and attractions, suitable for visitors of all ages. One of the park's most popular attractions is the "Twister" roller coaster, which takes riders through twists, turns, and drops at high speeds. Another fan favorite is the "Tivoli Agua" water park, featuring slides, splash pads, and a lazy river.
In addition to the rides, Tivoli World offers a variety of shows, including flamenco performances and live music concerts. There are also several restaurants and cafes within the park, serving traditional Spanish cuisine, fast food, and snacks.
Sealife Aquarium – Benalmadena
Benalmadena Sealife is a popular aquarium located in the heart of Benalmadena. It is a part of the Sealife chain of aquariums, which is owned by the British company Merlin Entertainments. The aquarium is home to a variety of marine life, including sharks, rays, turtles, seahorses, and many species of fish.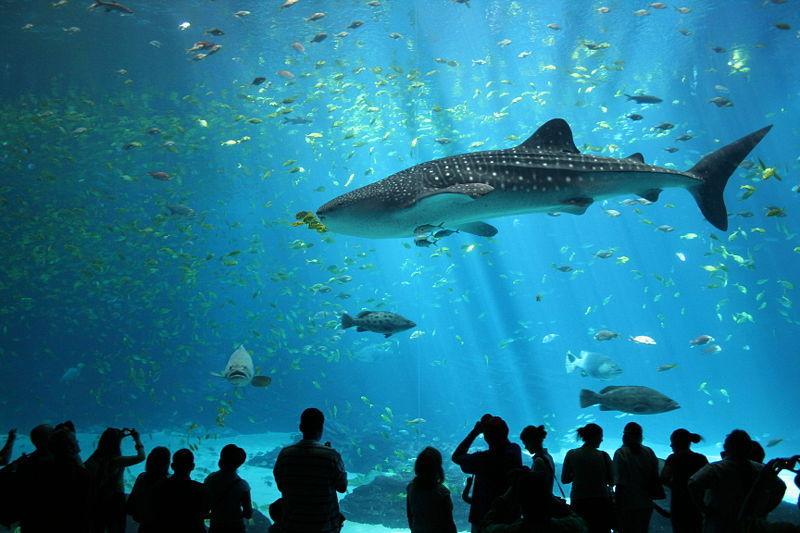 Visitors can walk through a transparent tunnel and observe the sea creatures swimming above and around them. There are also interactive exhibits where visitors can touch starfish and other marine animals.
Benalmadena Sealife is a popular attraction for families, as it offers educational programs and interactive activities for children. The aquarium is open year-round and offers special events during holidays and weekends.
Selwo Marina Delfinarium – Benalmadena
Selwo Marina is a marine park located in Benalmadena. It is an exciting and unique theme park that showcases a wide variety of marine life, including dolphins, sea lions, penguins, and exotic birds. The park features multiple areas, each representing a different habitat, from the Amazon rainforest to the Arctic. Visitors can witness the animals up close, learn about their natural habitats and behaviors, and even interact with some of them.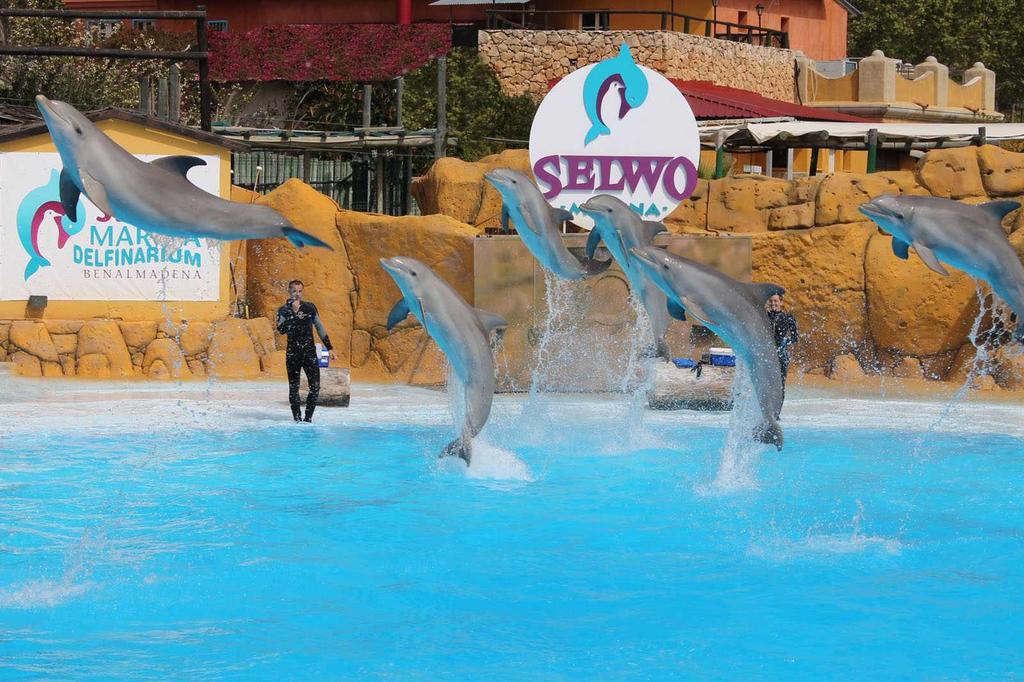 In addition to the animal exhibits, Selwo Marina offers various educational programs and shows, including dolphin and sea lion performances, bird demonstrations, and even a penguin parade. The park also has several dining options and a gift shop where visitors can purchase souvenirs and memorabilia.
Selwo Aventura – Estepona
Selwo Aventura is great theme park & zoo that visitors may enjoy a great adventure in Africa with the most complete programme of activities, demonstrations and interactions.
Bioparc Fuengirola – Fuengirola
Bioparc Fuengirola is a unique and innovative zoo located in the heart of Fuengirola, a coastal city in the province of Malaga, Spain. It is home to over 200 species of animals, including some of the world's most endangered species, such as the Sumatran tiger, the lemurs of Madagascar, and the gorillas of Equatorial Guinea.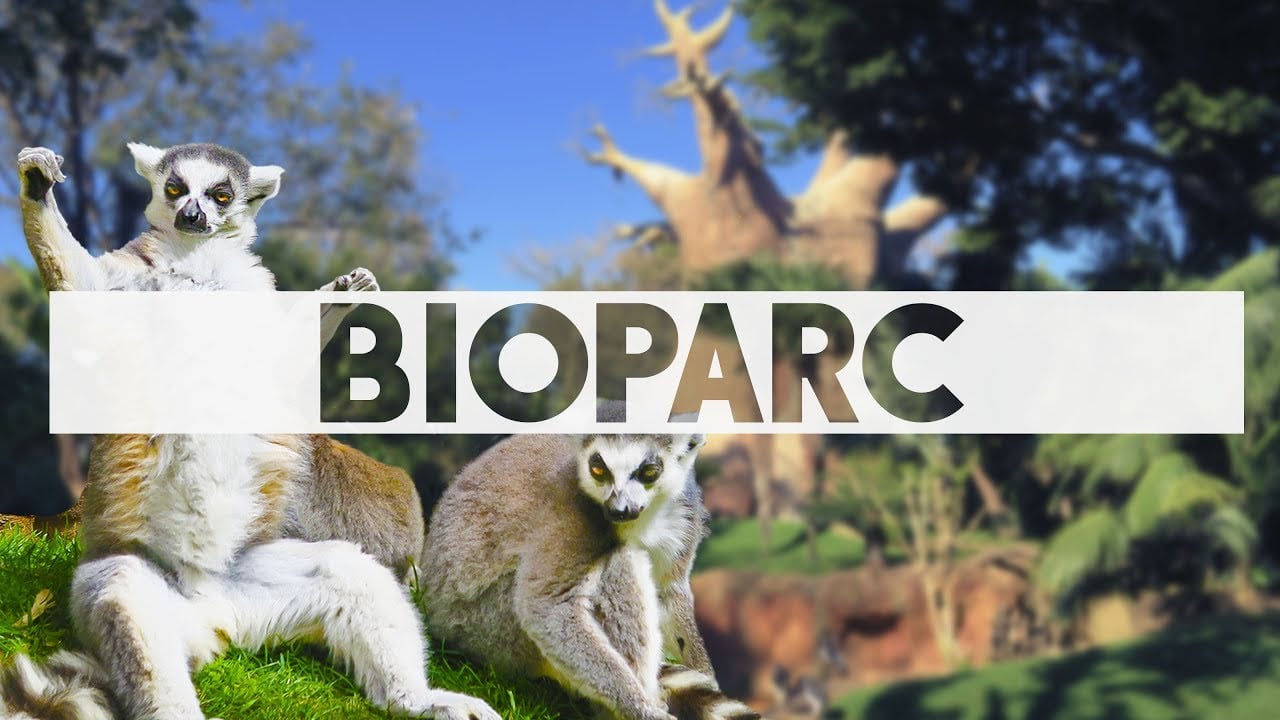 The park is designed to replicate the natural habitats of these animals, allowing visitors to get up close and personal with them in an immersive and educational experience. With its commitment to conservation, education, and sustainability, Bioparc Fuengirola is a must-visit destination for animal lovers and families alike.
Crocodile Park – Torremolinos
Crocodile Park is a popular tourist attraction located in Torremolinos. It is a unique park that is dedicated entirely to the world of crocodiles. Visitors can explore and learn about various species of crocodiles, their habitat, and lifestyle.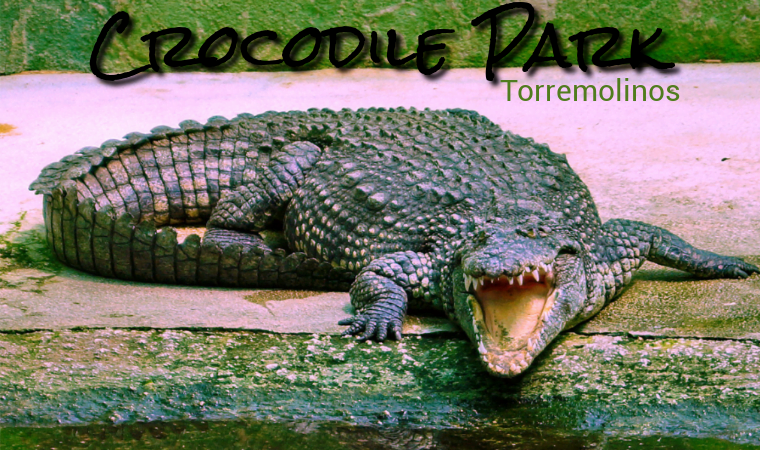 Crocodile Park is home to more than 300 crocodiles of different sizes and ages. Visitors can witness the crocodiles in their natural habitat and also watch a live show where experts feed the crocodiles.
The park offers guided tours and educational programs for all ages. Visitors can also take part in various activities such as holding a baby crocodile, taking pictures with them, and even walking over a bridge surrounded by crocodiles. Crocodile Park is an exciting and educational experience for families and children, as well as nature enthusiasts. It is a must-visit attraction for anyone visiting Torremolinos.
Lobo Park – Antequera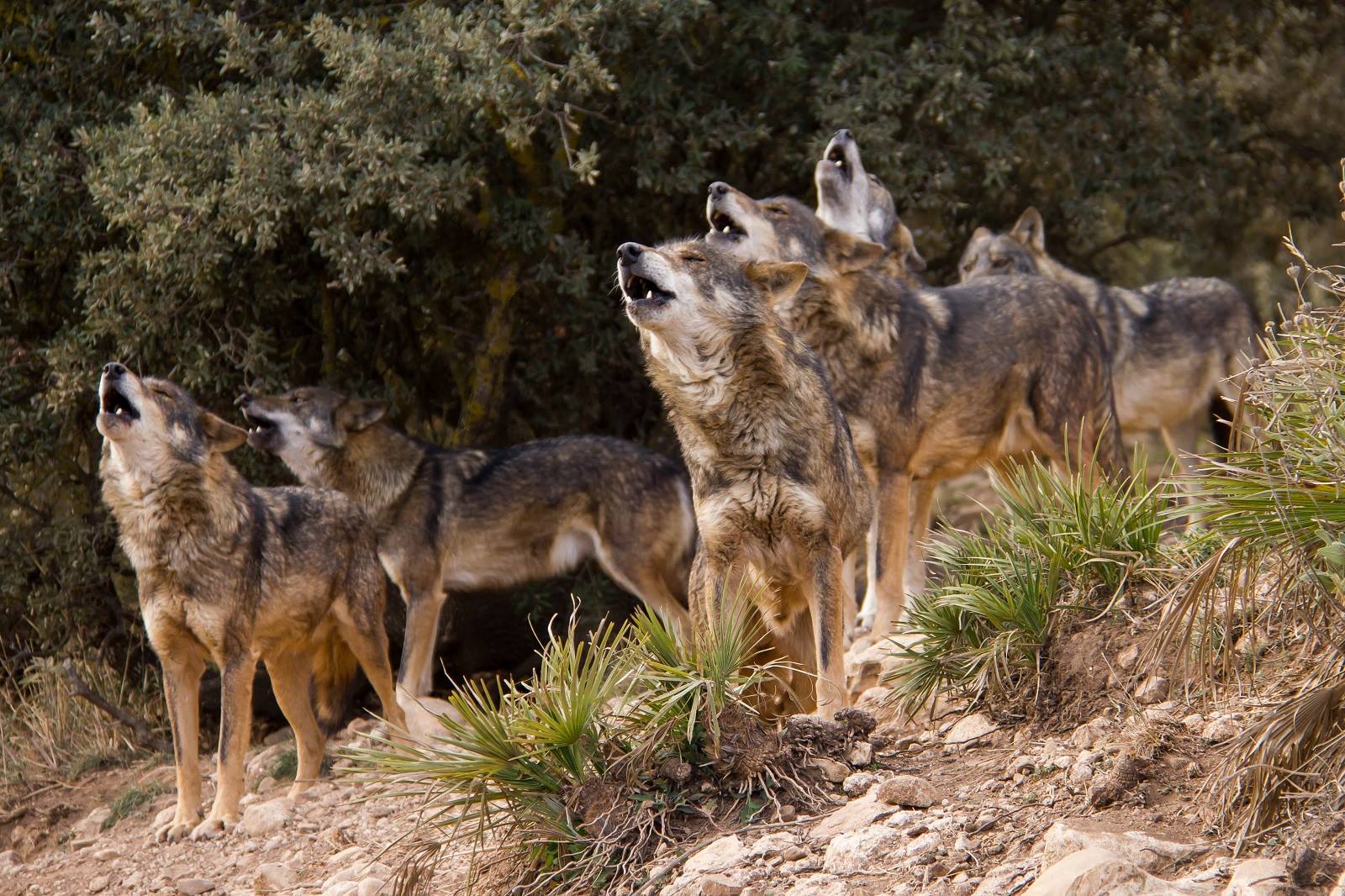 Lobo Park is a wolf park of non-profit-making association dedicated to the research and study of wolves and education of dogs. They aoofer guided tours, wolf howl nights, VIP wolf tours and more…