Costa del Sol and the Andalusia region are all excellent combination of the sea and the mountains. The main attractions and things to do in Costa del Sol include;
Nerja, Balcon de Europa that is an amazing promenade with unrivaled views over the picturesque coastline,
Caves of Nerja, located in the slopes of the Sierra Almijara Mountains where old cave paintings over 20,000 years old and huge stalactites can be seen,
Ronda, one of Andalucia's most visited inland towns with its famous deep gorge and historical old town,
water parks, theme parks and marine parks of Costa del Sol,
outdoor sports such as golf, tennis and cyclng,
beaches and water sports,
museums.
Top Activities and Tours
Costa del Sol offers a wide variety of activities and tours for visitors of all ages and interests. From water sports and outdoor adventures to cultural tours and family-friendly activities, there is something for everyone in this beautiful region of southern Spain.
Water Sports
With over 300 days of sunshine a year, the region is the perfect destination for water sports enthusiasts. From surfing and windsurfing to kitesurfing and stand-up paddleboarding, there are plenty of options for those who love the water. Scuba diving and snorkeling are also popular activities, allowing visitors to explore the vibrant underwater world of the Mediterranean Sea.
Golf
The Costa del Sol is known as the "Costa del Golf" for good reason. With over 70 golf courses in the region, it's a golfer's paradise. The courses range from beginner-friendly to championship-level, with beautiful views of the coastline and mountains.
Hiking
The region is home to many beautiful natural parks and hiking trails. The Caminito del Rey is a popular destination for hikers, with stunning views of the Guadalhorce River Gorge. The Sierra de las Nieves Natural Park is another great spot for hiking, with diverse flora and fauna and breathtaking landscapes.
Cultural Tours
The Costa del Sol is rich in history and culture, with many museums, galleries, and historic landmarks to explore. The Picasso Museum in Malaga showcases the works of the famous artist, who was born in the city. The Alhambra in Granada is a stunning example of Moorish architecture and a UNESCO World Heritage Site.
Family-Friendly Activities
The Costa del Sol is a great destination for families, with plenty of activities to keep kids entertained. The Bioparc in Fuengirola is a unique zoo with a focus on conservation and education. The Tivoli World amusement park in Benalmadena is a classic family attraction with rides, games, and shows.
Food and Wine Tours
The region is famous for its delicious cuisine and excellent wines. Food and wine tours are a great way to experience the local flavors and culture. The Bodegas Bentomiz winery in Sayalonga offers tours and tastings of their award-winning wines. The Malaga Food Tours takes visitors on a culinary journey through the city's best tapas bars and restaurants.
Horse Riding
Horse riding is a popular activity in the Costa del Sol, with many stables offering guided tours through the countryside and along the beaches. The Escuela de Arte Ecuestre Costa del Sol in Estepona is a great place for beginners and experienced riders alike.
Boat Tours
Boat tours are a great way to explore the coastline and see the region from a different perspective. There are many options for boat tours, including dolphin and whale watching tours, sunset cruises, and fishing trips.
Leisure Activities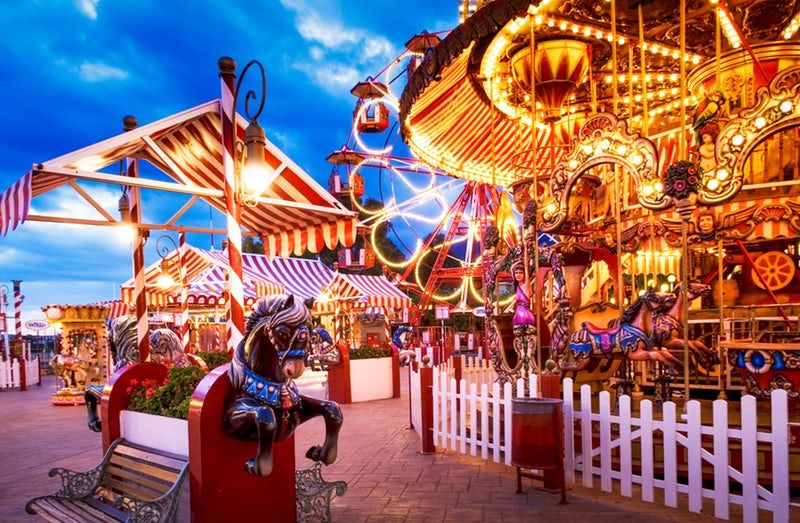 For best leisure activities on the Costa del Sol, holidaymakers may find a wide range of leisure activities to choose from;
practicing a favorite sport,
visiting theme parks,
to attending Fairs and Festivals,
excursions and hiking in Nature Parks such as the Montes de Malaga, Sierra de las Nieves, Sierra de Grazalema or Alcornocales,
a visit the gorge of Gaitanes (El Chorro), los Reales de Sierra Bermeja, and Sierra Crestellina in Estepona, Torcal de Antequera,
the cliffs of Marocerro Gordo.
Theme Parks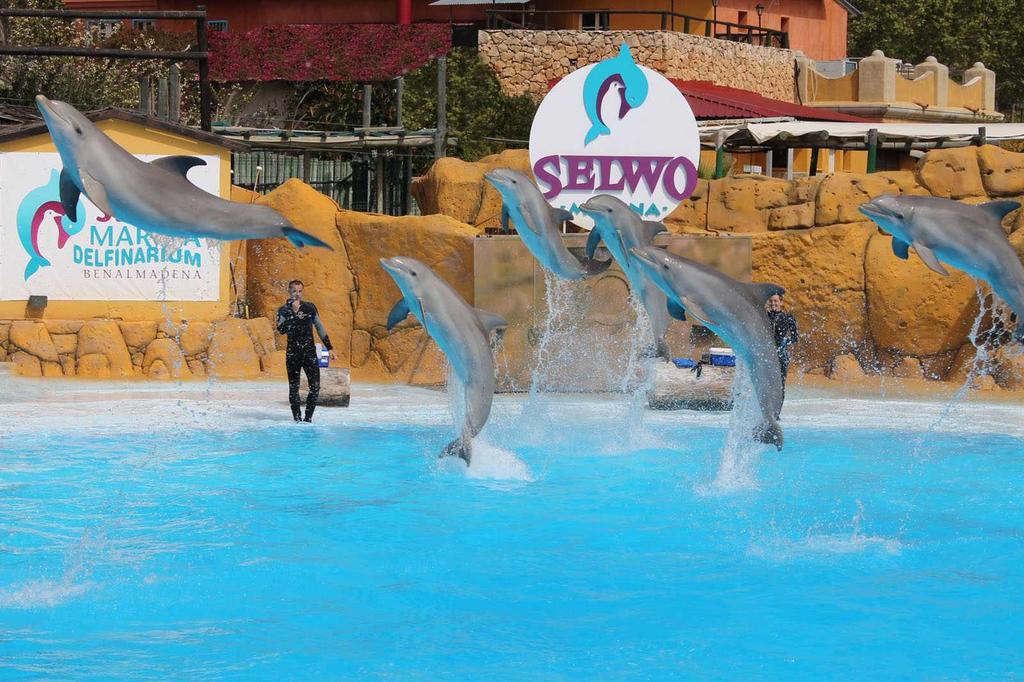 Popular theme parks in Costa del Sol include;
Acuarium in Puerto Banus,
Amusement Park Tivoli World in Arroyo de la Miel,
Aquapark in Torremolinos,
Aquatic Park in Mijas,
Aquavelis in Torre del Mar,
Botanical and Ornithological Park "El Retiro" in Churriana,
Crocodiles Park in Cartama,
Sea Life in Benalmadena,
Selwo Nature Park in Estepona and Zoo in Fuengirola.
Other interesting attractions include; horseracing at Hipodromo Costa del Sol in Mijas and visits to Casino Torrequebrada in Benalmadena and Casino Nueva Andalucia in Marbella.
Outdoor Sports
As for outdoor sports in Costa del Sol, the region is known for its beautiful weather and stunning natural landscapes, making it the perfect place for outdoor sports and activities.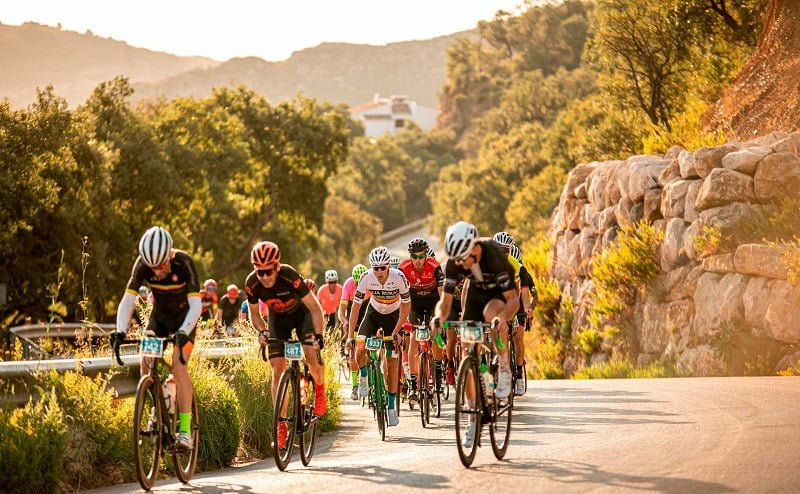 Whether you're an experienced athlete or just looking for some outdoor fun, Costa del Sol has plenty to offer.
Water Sports
Water sports in Costa del Sol are a popular activity among tourists and locals alike. With over 300 days of sunshine each year and a long coastline, there are plenty of opportunities to enjoy water-based activities.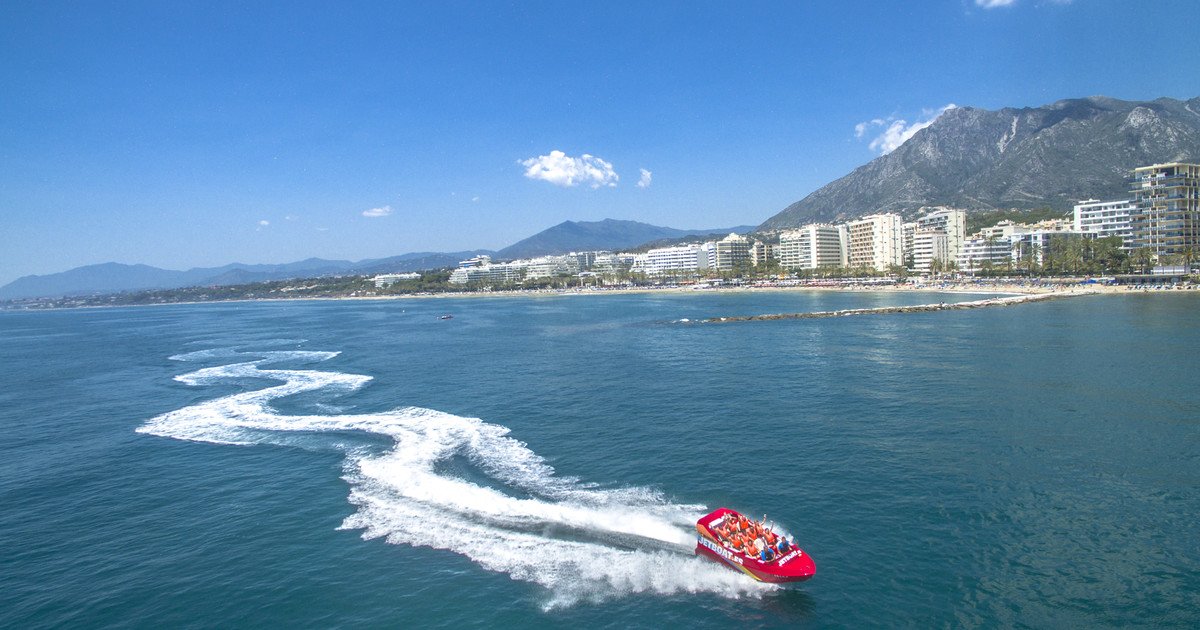 Holidaymakers may find variety of water sports activities in the region from swimming, sailing, skiing, windsurfing, kayaking, snorkeling to sub-aqua diving and scuba diving in all along the beautiful coasts.
Beaches
Costa del Sol is home to some of the most beautiful beaches in Spain, with over 300 kilometers of coastline. Each beach offers a unique experience, but visitors can expect to find stunning crystal clear waters, fine golden sands, and plenty of sunshine.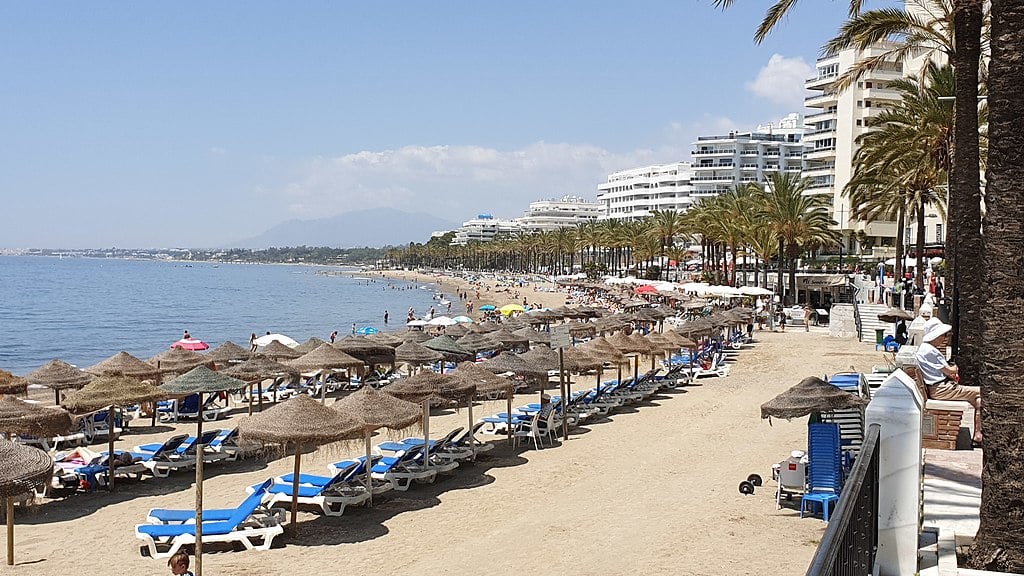 Many of the best beaches in Costa del Sol offer a range of amenities such as sun loungers, parasols, showers, and toilets, as well as beach bars and restaurants serving fresh seafood and refreshing drinks. Some beaches are family-friendly and have playgrounds, while others are perfect for water sports such as surfing, windsurfing, and kiteboarding.
Visitors can also enjoy snorkeling or scuba diving in the clear waters to explore the vibrant underwater world. Additionally, some beaches have a promenade that is perfect for strolling and enjoying the sunset.
Museums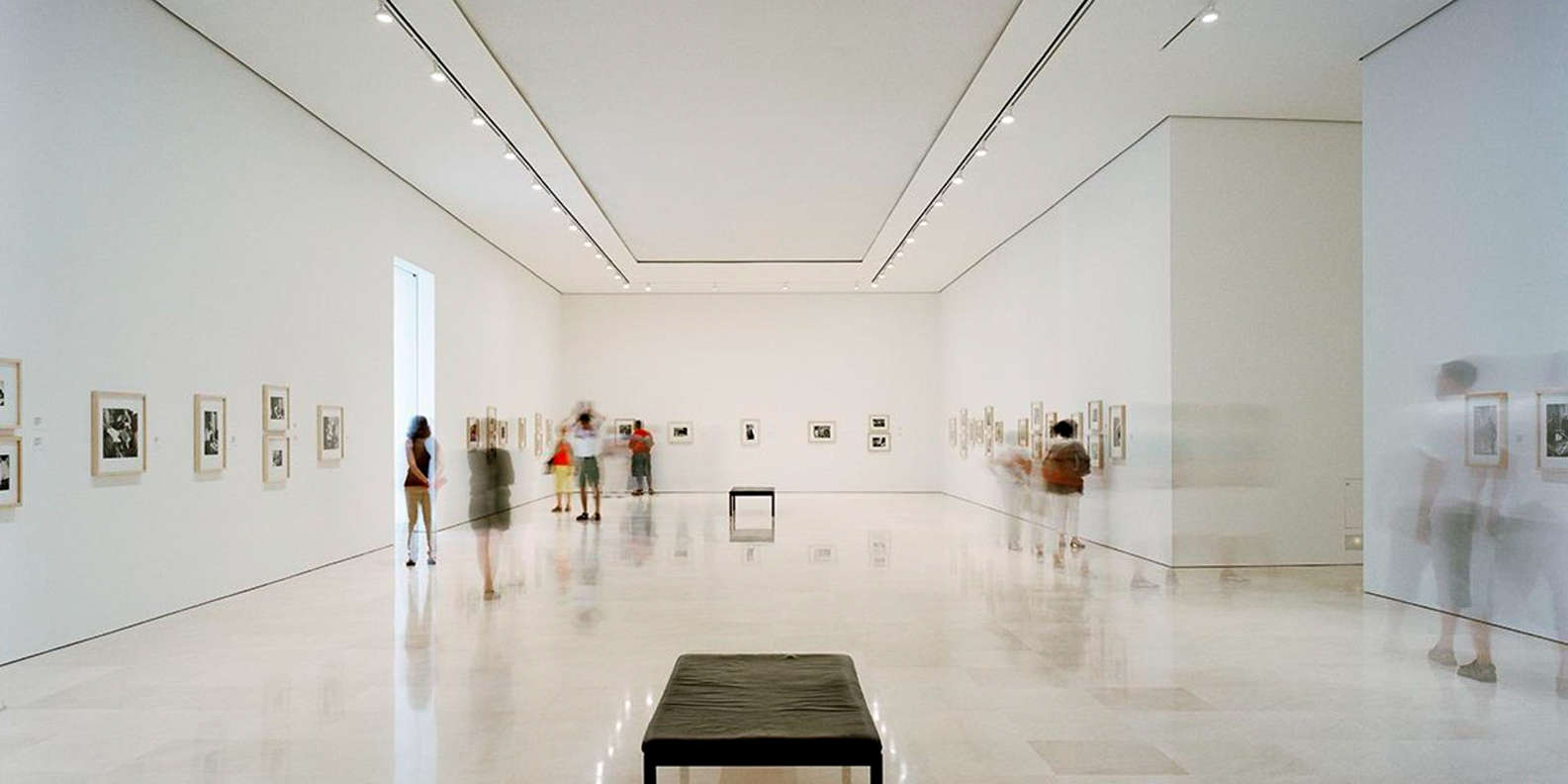 As for museums in Costa del Sol, Malaga of course has the best museums in the region.
Food & Drink
Costa del Sol is home to a plethora of fantastic restaurants and bars serving up traditional Spanish cuisine and international dishes. Seafood lovers will rejoice at the variety of fresh fish available, including sardines cooked on an open flame and paella with a range of seafood.
For a more traditional Spanish experience, head to a tapas bar to try small plates of local specialties. The region is also known for its wine production, so be sure to try some of the local wines.
Shopping
Costa del Sol is a shopper's paradise with a wide range of options. For designer labels and luxury boutiques, head to Puerto Banus or Marbella. For a more authentic shopping experience, visit the street markets in towns like Estepona and Fuengirola.
Nightlife
The nightlife in Costa del Sol is legendary, with a range of options to suit all tastes. From beach clubs and rooftop bars to nightclubs and live music venues, the region has something for everyone. Marbella and Puerto Banus are popular spots for those seeking a more upscale experience, while Fuengirola and Benalmadena offer a more laid-back vibe.
Video Tour