Mijas is a lovely typical Andalucian village of Moorish origin and a picturesque mountain village located in the Sierra Mijas high up behind the beach resort of Fuengirola, on the Costa del Sol, situated on the southern coast of Spain, about 25 kilometres from the centre of Malaga.
Mijas is a charming village and is famous for its magnificent views all the way down to the coast, variety of great cafes, restaurants and craft shops, pretty town center with narrow cobbled streets, whitewashed houses, tiny plazas and fountains, delightful churches and chapels and comfortable beaches. Holidaymakers may find numerous quality hotels, apartments and holiday accommodations here.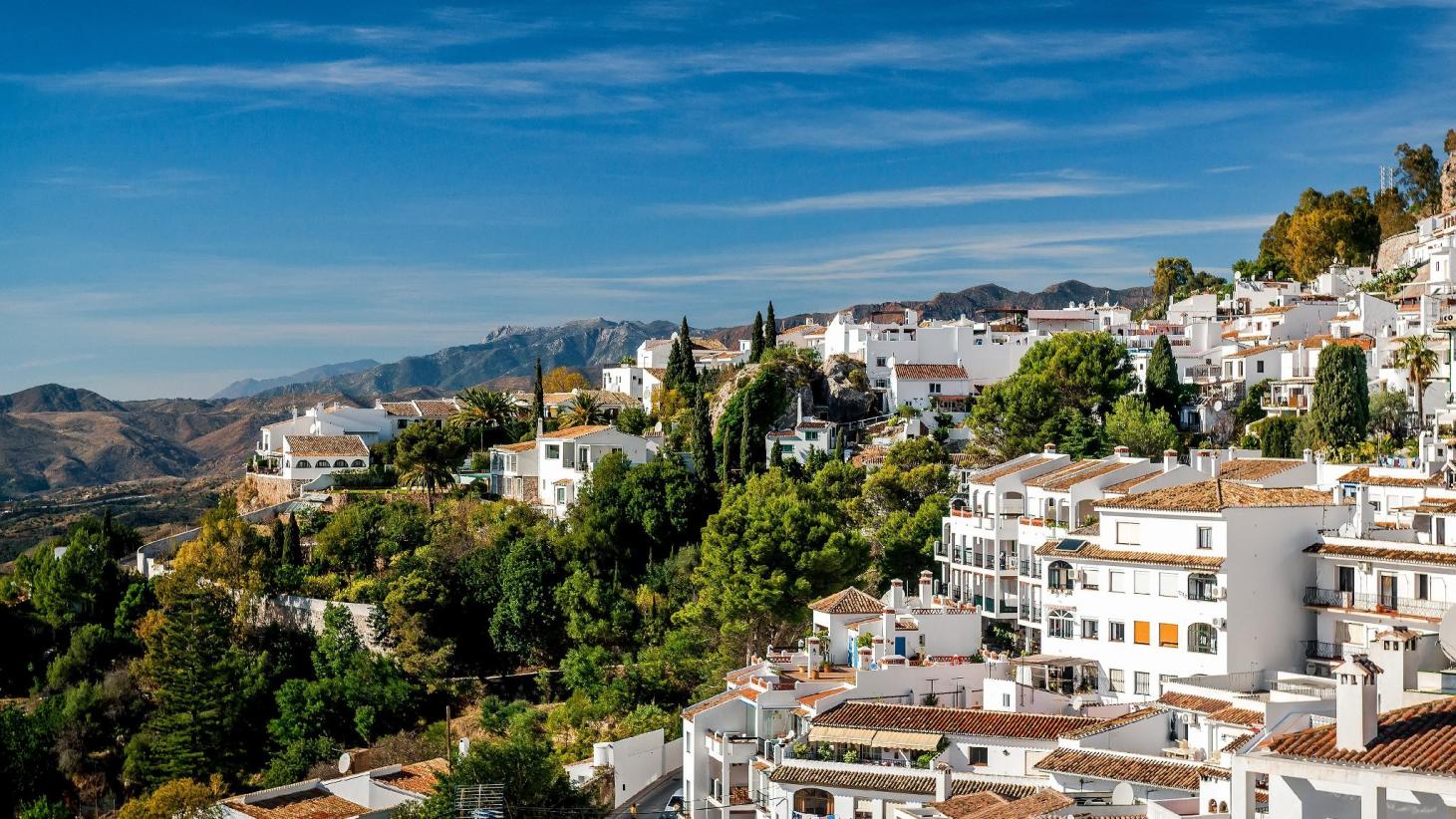 Things to Do & See in Mijas…
Things to do and see in Mijas are endless. This typical Andalucian village with whitewashed houses, surrounded by pine woods with sloping hills and valleys offers all the tourist services for the holidaymakers.
Popular attractions and sights include;
A great day out at the colorful old town with the Jardines y el Mirador de la Muralla gardens that houses the remnants of the ancient fortress on which the town was built,
variety of great cafes, restaurants, crafts and ceramic shops
churches and chapels,
water sports, boat hire and fishing trips,
horse racing at the Costa del Sol Hipodromo,
Parque Acuático de Mijas water park,
Centro de Arte Contemporáneo art museum & Museo Taurino bullfighting museum,
the beautiful beaches of Mijas.
As for beaches; Mijas Costa is the coastal area of Mijas that has 12km stretch of great beaches also offering water sports. Holidaymakers may find variety of great beach bars and restaurants at the beach front.
As for shopping; La Cala de Mijas is home to village shops, chemist, banks, post office and souvenir shops and also Riviera del Sol supermarket.
As for golf; there are 12 golf courses in Mijas. Calanova Golf Club is the most famous of them.
Video Tour
Top Attractions & Sights in Mijas for you…
Old Town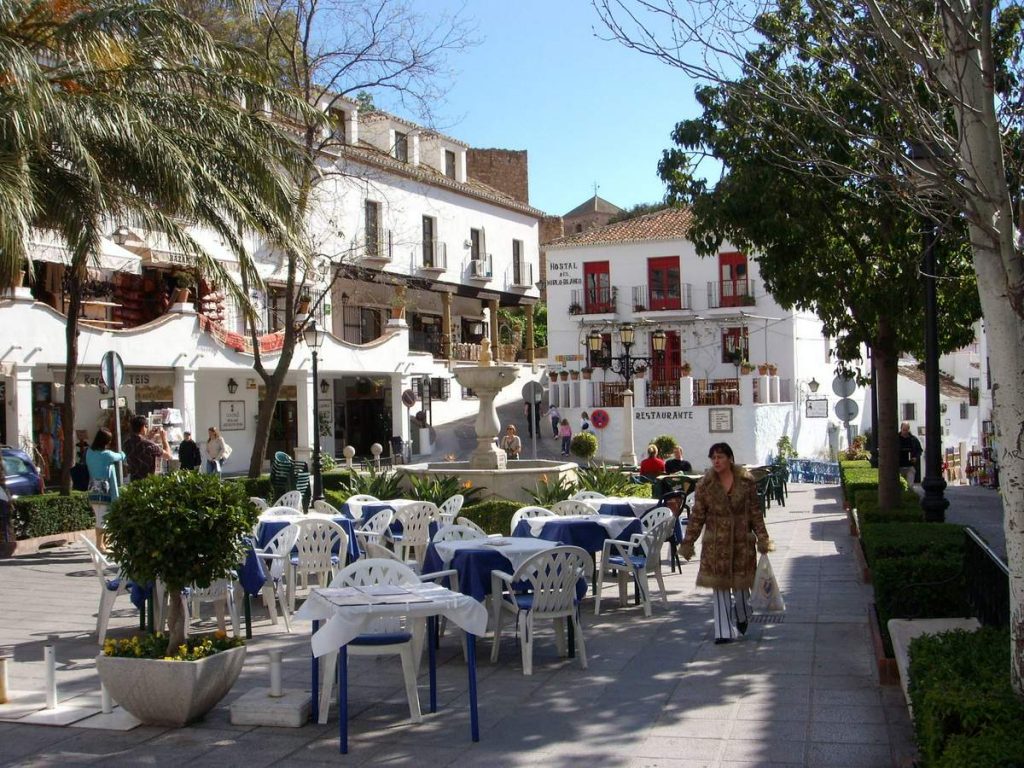 Jardines y el Mirador de la Muralla
Mijas Costa & Beaches
Costa del Sol Hipodromo
Hippodromo Costa del Sol is a lovely place that that hosts horse racing, horse shows and cultural events each year. Address: Urbanización El Chaparral, s/n, 29649 – Málaga
Tel: +34 952 59 27 00
www.hipodromocostadelsol.es
Parque Acuático de Mijas – Aqua Mijas Water Park
Parque Acuático de Mijas Water Park is a great leisure & entertainment place especially for kids that host variety of great water rides, attractions, camps and more. Address: Autovía A7, salida 208 B, C.P. 29651 Mijas Costa, – Málaga
Tel: +34 952 46 04 04
http://www.aquamijas.com/?lang=en
Centro de Arte Contemporáneo Art Museum
It is fantastic museum that houses works by Pablo Ruiz Picasso, Salvador Dalí and Miró and more. The museum also has the 2nd largest collection of ceramics by Picasso in the world.
Museo Taurino (Bullfight Museum of Mijas)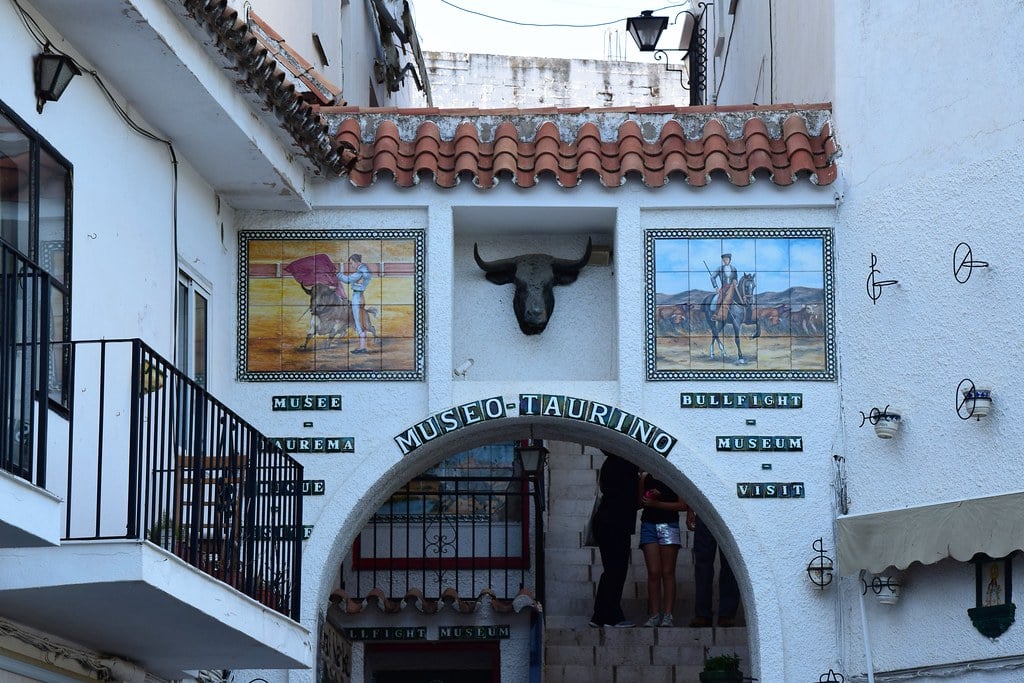 Located at the Plaza de Toros, the museum has all the stuff for visitors learn more about bullfighting.
How to Get to There?
Travelling to Mijas is easy. Travellers should get to Malaga airport first. And than take transfer to Mijas. By car it takes about 30 mins to get there.
---