Last Updated on March 28, 2021
Things to do in Madrid are endless. Madrid offers great attractions and things to do for tourists. Madrid is world wide famous city that is considered as a city that never sleeps.
The city is the liveliest, friendliest, most generous, and most culturally stimulating one in Europe.
Video Tour
Below you may find the top 10 things to do in Madrid.
Top Madrid Attractions for you…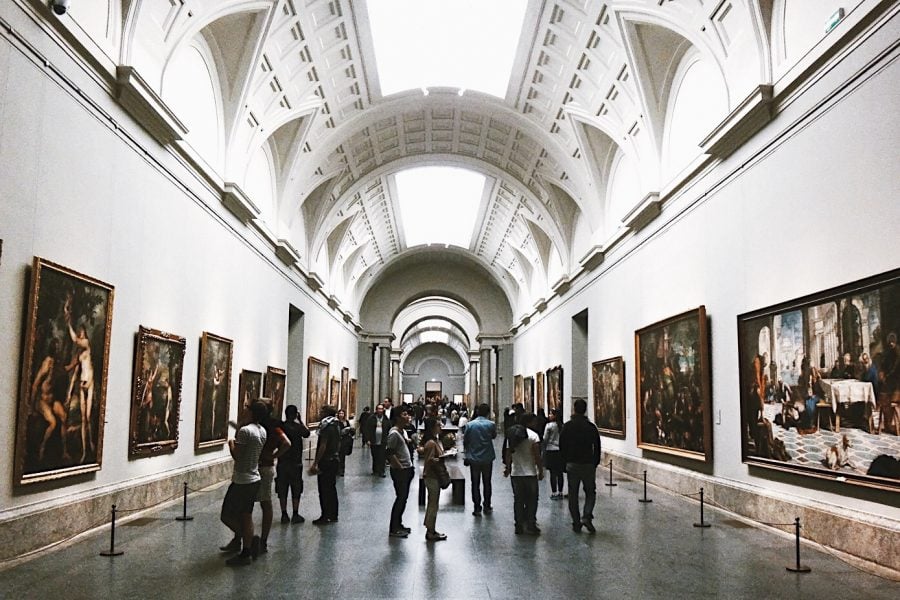 Travellers may find variety of nice museums in Madrid and enjoy the some of the best arts in the world. Madrid has over 50 museums and art galleries. The Prado Museum, the Centro de Arte Reina Sofia and the Thyssen-Bornemisza Museum host one of the finest collections in the world. Continue reading…
A great Day Out at the Plaza Mayor (Main Square)
Plaza Mayor (Main Square) dates back to 16th century and the square is the ideal meeting point and best spot of Madrid with its spectacular marketplace, bullfights and festivities. Visitors may spend a great day out at the Plaza Mayor flanked by shops, marquee shaded outdoor cafes, street artists and more.
A fun Day Out at the Warner Bros Movie World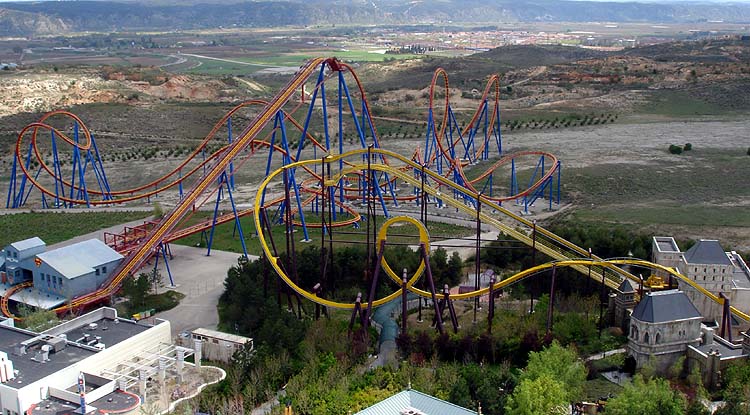 Warner Bros Movie World is the largest theme park in Spain and Europe and most spectacular and fantastic one. The park is located on the south of Madrid and offers great attractions on five different themed areas which are based on different sets and characters from many of the Warner Bros. films.
Address: Carretera A-4 Km. 22, 28330, San Martín de la Vega, Madrid
Tel.:+34 902024100, 918211300
Web:www.parquewarner.com
A great Day Out at the Buen Retiro Park
Buen Retiro Park is a great place and park in Madrid that worth a visit and spend time. The park is beautiful, ornamented by palms and fountains. The park is a large 17th century French-style garden and also considered as one of the world's most beautiful parks. Boating in the lake of the park is also a must for the visitors.
Address: Parque del Retiro, 28009, Madrid, Spain
Tel: +34 91 409 23 36
A Visit to the Royal Palace (Palacio Real)
Royal Palace is a 16th century palace located on top of a 9th century fortress. The Baroque style palace is one of the most visited places in Madrid. It is the biggest Baroque style building in Spain that was built in 1537.
Address : Calle Bailen, 28071, Madrid, Spain
Opening Hours: Between April-Sep daily from 9am-6pm (until 3pm Sun); between October-March daily from 9.30am-5pm (until 2pm Sun)
Tel: +34 91 454 88 00
Access: Opera or Plaza de Espana metro
Web: http://www.patrimonionacional.es/
A fun Day Out at the Madrid Amusement Park
Madrid Amusement Park (Parque de Atracciones Madrid) is a great place to enjoy a fun day out in Madrid, especially with kids. The park offers great attractions with its more than 40 exciting rides and attractions. Tornado, Shuttle and Turbine are the most popular attractions at the Madrid Amusement Park.
Address : Casa de Campo s/n, 28011, Madrid
Tel.:+34 914632900, 902345009
Web: parquedeatracciones.es
A fun Day Out and Shopping in the Rastro Market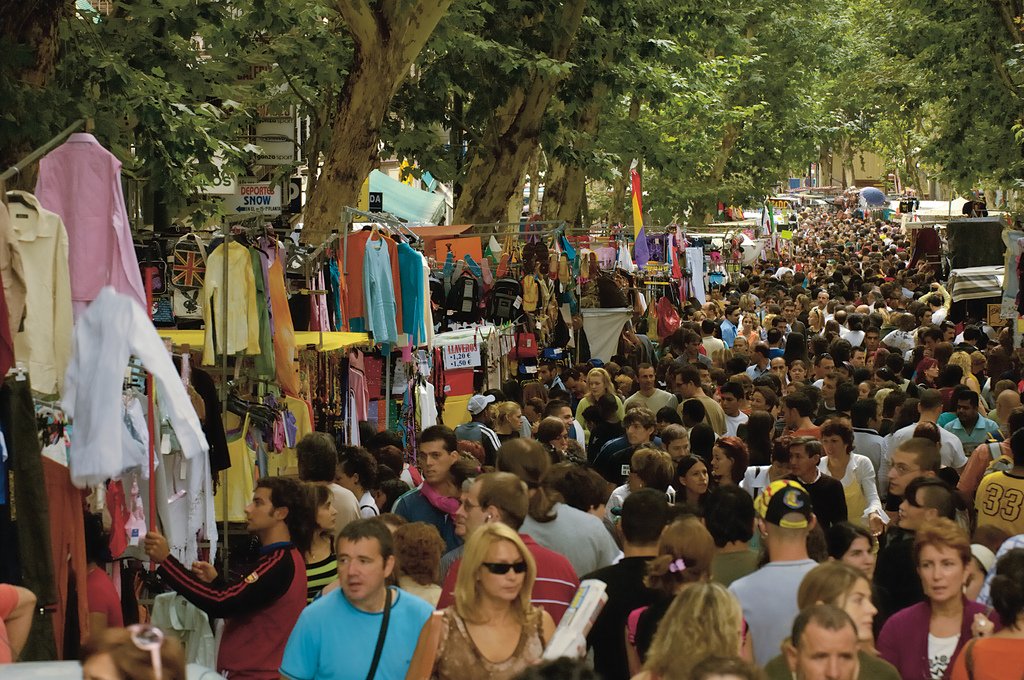 Rastro Market is a world famous open air market located in Calle Ribera de Curtidores. Visitors may find anything they want at the market. Even not buying anything, a stroll along the market is also a great attraction.
Address : Calle Ribera de Curtidores, Madrid
Openin Hours: open from Tue-Sun btwn 9 am-3 pm, closed on Mondays
A fun Day Out at the Puerta del Sol
Puerta del Sol is the busiest square of Madrid. A fun day out at the square is a great attraction. The square has a famous landmark, the Bear and the Strawberry Tree.
A Visit to the Almudena Cathedral
The Almudena Cathedral is beautiful temple designed by the Marquis of Cubas in 1879. It took more than 100 years to complete its construction in 1993. The original site was occupied by first mosque of Madrid.
Address: Calle Bailen, 10, 28013 Madrid
Opening Hours: daily from 9.30am to 8.30 pm
Tel: +34 915 42 22 00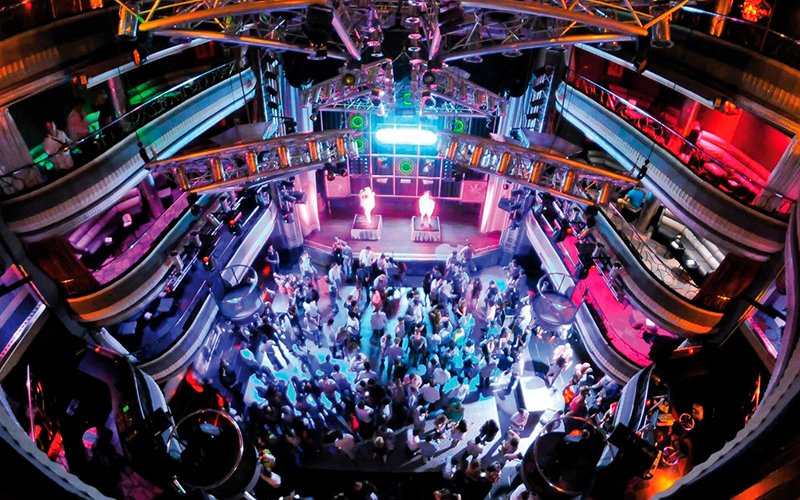 Madrid offers great nightlife activities for the visitors. Madrid is a city that never sleeps. The pedestrian precinct from Huertas Street to Plaza de Santa Ana is one of the liveliest regions in Madrid together with the Alonso Martínez, Bilbao and Plaza de Santa Bárbara area, Malasaña and the streets leading off from Plaza del Dos de Mayo. Continue reading…
---