Last Updated on March 28, 2021
Madrid hosts one of the best museums in Spain and Europe. Travelers may find variety of nice museums in Madrid and enjoy the some of the best arts in the world.
Madrid has over 50 museums and art galleries. The Prado Museum, the Centro de Arte Reina Sofia and the Thyssen-Bornemisza Museum host one of the finest collections in the world as well as street artists form a living art gallery in the Plaza Mayor.
Best Museums in Madrid for you…
Prado Museum is one of the best museums in Spain and Europe. It reflects the 17th century neo-classic architecture. Prado Museum hosts the biggest Spanish art collection in the world together with qualified Italian and Fleming masterpieces. Continue reading…
Reina Sofia Museum is a great modern art museum in Madrid and hosts thousands of great artworks of the famous artists. It also hosts a free-access library specializing in art, with a collection of over 100,000 books and over 3,500 sound recordings. Continue reading…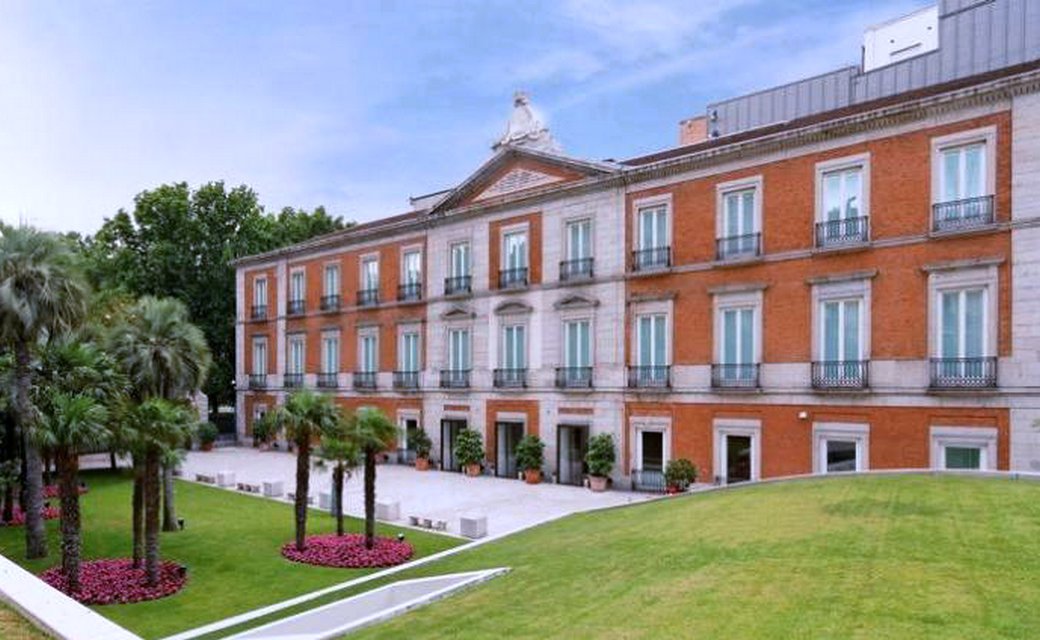 Thyssen-Bornemisza Museum is a great modern art museum in Madrid and hosts one of the world's finest private collections with over 800 paintings, sculptures, tapestries and objects. Continue reading…
CaixaForum Madrid
CaixaForum Madrid is a nice museum and cultural centre located in Paseo del Prado. The museum is beautiful with its façade featuring a vertical garden by the French botanist Patrick Blanc.
Address: Paseo del Prado, 36, 28014 Madrid
Access: Metro – Atocha, Line 1
Opening Hours: everyday from 10am to 8pm.
Tel: +34 913 30 73 00
Madrid Naval Museum
Naval Museum (Museo Naval de Madrid) is one of the most popular naval museums in Spain. Collections of a variety of historic items that reflect the rich history of the Spanish Navy are exhibited at the museum.
Address: Paseo del Prado, 5, 28014 Madrid
Metro: L3 (Catalunya, Liceu) – L4 (Jaume I L1 (Catalunya)
Tel: 91 523 87 89
Opening Hours: Tuesday to Sunday 10 am to 7 pm, closed on Mondays
Web: www.museonavalmadrid.com
Madrid National Archaeological Museum
National Archaeological Museum is a great museum that hosts the National Library of Spain and the Archaeological Museum. Archaeological items from all over Spain as well as with coins and ceramics are exhibited at the museum. The National Library hosts millions of books as well as an impressive archive of thousands of documents and over 20,000 newspapers.
Address: Calle Serrano, 13, Madrid
Tel: 91 577 79 12
Web: man.mcu.es
Lázaro Galdiano Museum
Lázaro Galdiano Museum is one of the best art museums in Madrid, housing Europe's Old Masters.
Address : Calle Serrano 122, Madrid
Tel: 91 561 60 84
Opening Hours: Monday, Wednasday to Sunday 10 am to 4.30 pm, closed on Tuedays
CosmoCaixa Madrid
Cosmocaixa Madrid is an interactive science museum in Madrid that the visitors may enjoy educational journey through the sciences, technology and the laws of the universe. It is a great place for children as well. The museum is located on the outskirts of the suburb of Alcobendas.
Address: Calle del Pintor Veláquez, s/n, 28100 Alcobendas, Madrid
Tel: 914 84 52 00
Opening Hours: Tuesday to Sunday 10 am to 8 pm, closed on Mondays
Madrid Wax Museum (Museo de Cera)
Madrid Wax Museum is a lively museum located at the Paseo de Recoletos on a 2,000 square metres are split over two floors. Visitors may enjoy the many great waxworks at the museum.
Address: Paseo de Recoletos, 41, 28004 Madrid
Tel: 913 19 26 49
Opening Hours: everyday from 10 am to 8.30 pm
Sorolla Museum
Sorolla Museum is a nice museum dedicated to the Impressionist painter Joaquin Sorolla. The works and paintings of the artist Joaquín Sorolla are exhibited at the museum.
Address: General Martínez Campos, 37, 28010 Madrid
Tel: 91 3101584
Opening Hours: Tue-Sun 9.30 am to 8 pm (Sunday 10 am-3 pm), closed on Mondays
Web: museosorolla.mcu.es
---