Rastro Market is a popular open-air flea market that takes place every Sunday in the heart of Madrid's historic La Latina neighborhood. A great place for shopping in Madrid. The market has been in operation for over 400 years and has become an essential part of Madrid's cultural and social scene. It is a great place to find unique and one-of-a-kind items such as antiques, art, clothing, books, and more.
What to Expect?
The market is held along the Ribera de Curtidores, a street lined with shops and stalls selling a variety of products. The market covers several blocks and is home to over 1,000 vendors selling their wares. The market is open from 9 am to 3 pm, but it is recommended to arrive early to beat the crowds and find the best deals.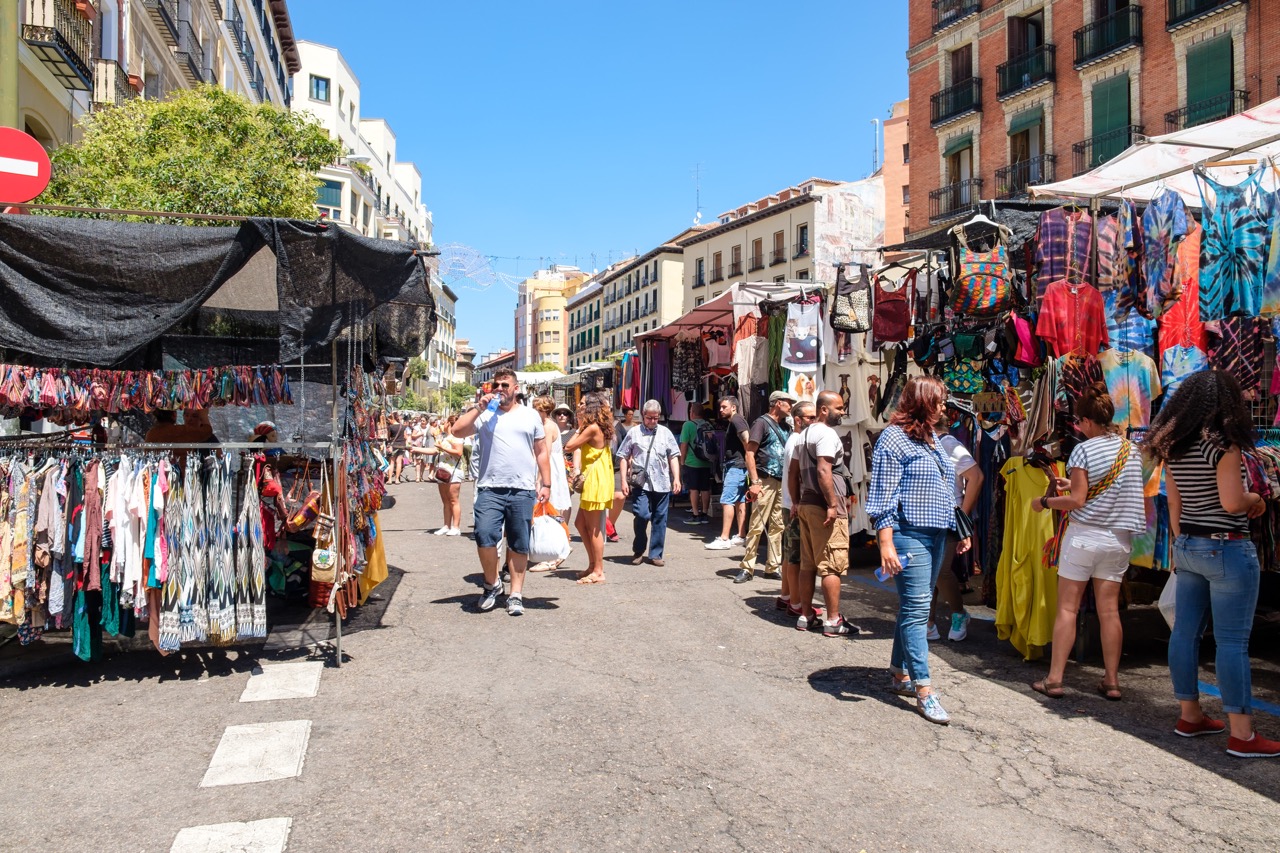 One of the things that make Rastro Market unique is its lively atmosphere. The streets are filled with people of all ages and backgrounds, creating a vibrant and energetic atmosphere. Street performers and musicians add to the festive ambiance of the market.
In addition to the shopping, the market is also a great place to sample some of Madrid's culinary delights. Street food vendors sell a variety of snacks and drinks, including churros, roasted nuts, and freshly squeezed juices. There are also several restaurants and cafes in the area serving traditional Spanish dishes.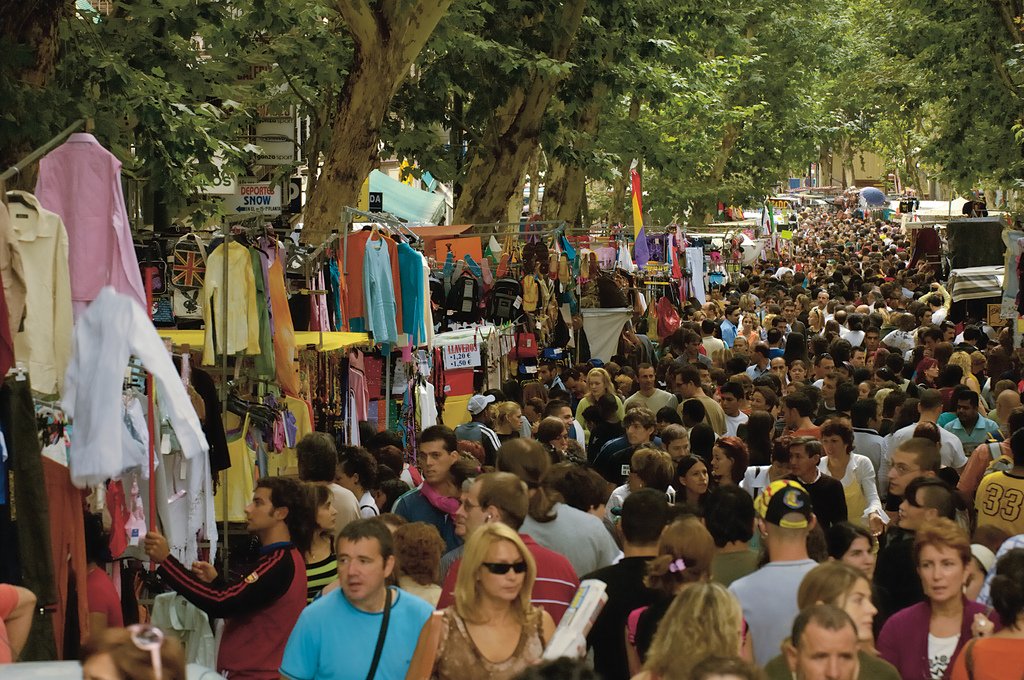 One of the best things about Rastro Market is the wide range of items on offer. You can find everything from vintage clothing and jewelry to rare books and artwork. Many vendors specialize in antiques, offering a unique opportunity to discover some hidden treasures.
If you're looking for souvenirs to take home with you, there are plenty of options to choose from, including traditional Spanish ceramics, leather goods, and handcrafted jewelry.
While Rastro Market is a great place to find a bargain, it's important to keep in mind that many vendors do not accept credit cards, so it's a good idea to bring cash with you. Bargaining is also common at the market, so don't be afraid to negotiate for a better price.
Visiting Tips
Arrive early: The market gets very crowded, so it's best to arrive early to avoid the crowds and get first dibs on the best items.
Wear comfortable shoes: The market covers a large area and involves a lot of walking, so wear comfortable shoes.
Bring cash: Many vendors don't accept credit cards, so it's best to bring cash.
Bargain: Bargaining is common at the market, so don't be afraid to negotiate with vendors to get the best price.
Be aware of your surroundings: The market can get very crowded, so be aware of your surroundings and keep an eye on your belongings.
Enjoy the food: There are many food stalls at the market, so take the time to try some of the local specialties.
Explore the surrounding area: The market is located in the vibrant neighborhood of La Latina, so take the time to explore the area and discover some hidden gems.