Madrid's Salamanca neighborhood is known for its upscale feel, high-end shopping, and stylish architecture. The area is home to some of the most luxurious shopping streets in the city, including Calle Serrano and Calle Ortega y Gasset. Salamanca is also famous for its sophisticated culinary scene and vibrant nightlife, making it a popular destination for locals and tourists alike. Here you can read our ultimate neighborhood guide to Salamanca in Madrid, including top things to do and see, places to eat, drink, shop, stay, and advice on how to best explore.
What to Expect?
Salamanca is a stylish and affluent neighborhood in Madrid, known for its high-end shopping, trendy restaurants, and luxurious accommodations. This upscale area is located to the east of the city center and is bounded by the Paseo de la Castellana to the west, Calle de Alcalá to the south, and Calle de María de Molina to the north.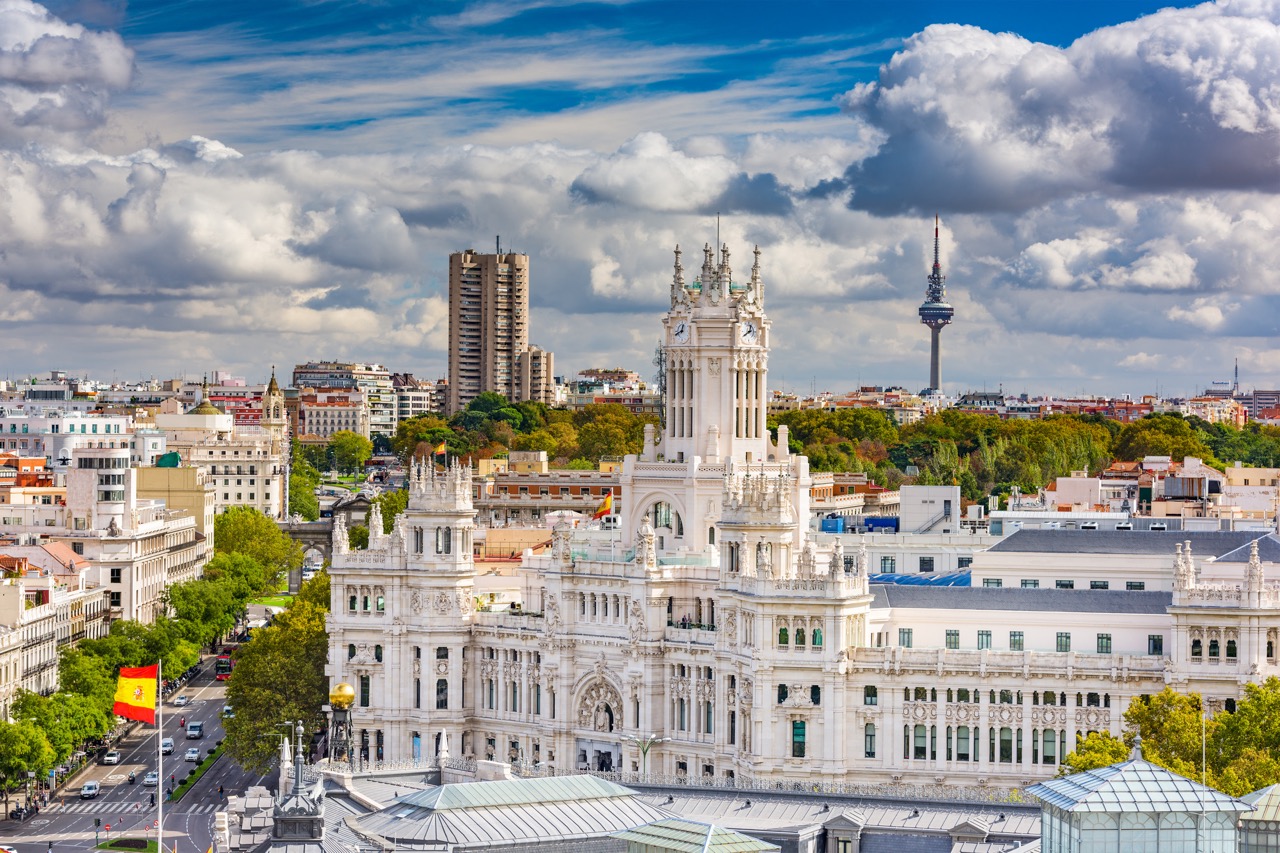 One of the main attractions of Salamanca is its wide range of designer shops, including the famous Serrano Street, which is often compared to New York's Fifth Avenue or Paris's Champs-Elysées.
Here, you can find luxurious brands such as Chanel, Prada, Louis Vuitton, and Cartier, among many others. The area is also home to the El Corte Inglés department store, where you can find everything from fashion and beauty products to electronics and gourmet food.
Apart from shopping, dining, and partying, there are several attractions to see in Salamanca. One must-visit destination is the Plaza de Toros de Las Ventas, Madrid's famous bullring. Visitors can take a guided tour of the bullring and learn about the history and tradition of bullfighting in Spain.
Other notable attractions include the National Archaeological Museum of Madrid and the Fundación Juan March, a cultural center that hosts exhibitions and concerts.
Shopping
Salamanca is considered the shopping hub of Madrid, with high-end boutiques, designer stores, and luxury brands lining the streets. Calle Serrano is a must-visit shopping destination, featuring designer stores such as Gucci, Chanel, and Prada. Other notable shopping streets include Calle Ortega y Gasset, Calle Velázquez, and Calle Goya, where you can find luxury fashion, jewelry, and homeware stores.
Food and Drink
Salamanca is also known for its culinary scene, with numerous high-end restaurants and trendy bars scattered throughout the neighborhood. From traditional Spanish cuisine to international dishes, Salamanca offers a diverse range of culinary experiences.
The area is home to several Michelin-starred restaurants, including Ramón Freixa Madrid, El Club Allard, and La Terraza del Casino. For a more casual dining experience, check out Mercado de la Paz, a bustling food market that sells fresh produce and traditional Spanish dishes.
Some of the best restaurants in the area include La Maruca, serving traditional Cantabrian cuisine; Ten con Ten, with its modern international cuisine; and La Bien Aparecida, specializing in authentic Northern Spanish cuisine.
Nightlife
When it comes to nightlife, Salamanca offers a more sophisticated and upscale experience compared to other areas of Madrid. The neighborhood is home to a number of chic cocktail bars, such as Le Cabrera and Salmon Guru, as well as some of the city's best rooftop bars, including the Circulo de Bellas Artes and the Hotel Santo Mauro. Salamanca is also home to several nightclubs, such as Gabana and Fortuny, which offer a lively and glamorous atmosphere.
Lodging
There are several high-end hotels and boutique properties in Salamanca, including the Hotel Villa Magna, the AC Hotel Recoletos, and the Hesperia Madrid Hotel. For a more affordable option, check out the NH Madrid Lagasca or the Leonardo Hotel Madrid City Center.