Last Updated on March 28, 2021
Places to see in Madrid are very impressive. Madrid offers great sights and points of interest for its visitors. The best way to really get to know and explore Madrid is to walk leisurely up and down its streets and around its plazas.
Visitors may visit the Plaza Mayor (main square) or Retiro Park. Also visitors may visit the Royal Palace, Prado Museum, Cibeles fountain or Puerta de Alcalá. In addition, there are also many streets and avenues steeped in history and so many lovely churches under the protective umbrella of La Almudena Cathedral and the Church of St. Isidore.
The Prado Museum, the Centro de Arte Reina Sofia and the Thyssen-Bornemisza Museum host one of the finest collections in the world as well as street artists form a living art gallery in the Plaza Mayor.
Top Madrid Sights for you…
Prado Museum is one of the best museums in Spain and Europe. It reflects the 17th century neo-classic architecture. Prado Museum hosts the biggest Spanish art collection in the world together with qualified Italian and Fleming masterpieces. Continue reading…
Plaza Mayor (Main Square)
Plaza Mayor (Main Square) dates back to 16th century and the square is the ideal meeting point and best spot of Madrid with its spectacular marketplace, bullfights and festivities. Visitors may spend a great day out at the Plaza Mayor flanked by shops, marquee shaded outdoor cafes, street artists and more.
Reina Sofia Museum is a great modern art museum in Madrid and hosts thousands of great artworks of the famous artists. It also hosts a free-access library specializing in art, with a collection of over 100,000 books and over 3,500 sound recordings. Continue reading…
Buen Retiro Park
Buen Retiro Park is a great place and park in Madrid that worth a visit and spend time. The park is beautiful, ornamented by palms and fountains. The park is a large 17th century French-style garden and also considered as one of the world's most beautiful parks. Boating in the lake of the park is also a must for the visitors.
Address: Parque del Retiro, 28009, Madrid, Spain
Tel: +34 91 409 23 36
Royal Palace (Palacio Real)
Royal Palace is a 16th century palace located on top of a 9th century fortress. The Baroque style palace is one of the most visited places in Madrid. It is the biggest Baroque style building in Spain that was built in 1537.
Address : Calle Bailen, 28071, Madrid, Spain
Opening Hours: Between April-Sep daily from 9am-6pm (until 3pm Sun); between October-March daily from 9.30am-5pm (until 2pm Sun)
Tel: +34 91 454 88 00
Access: Opera or Plaza de Espana metro
Web: http://www.patrimonionacional.es/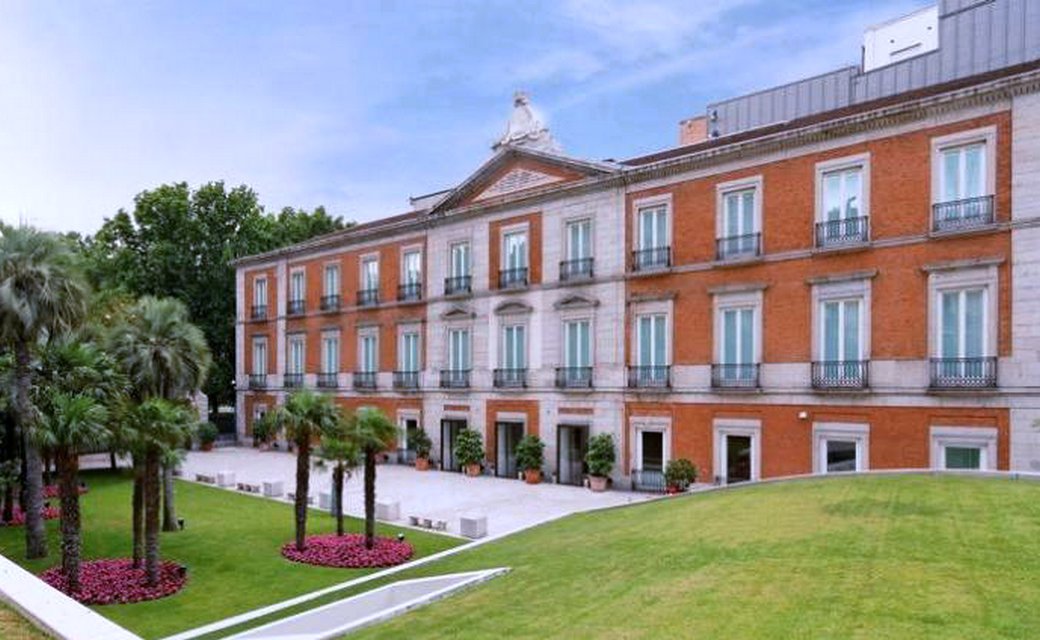 Thyssen-Bornemisza Museum is a great modern art museum in Madrid and hosts one of the world's finest private collections with over 800 paintings, sculptures, tapestries and objects. Continue reading…
Rastro Market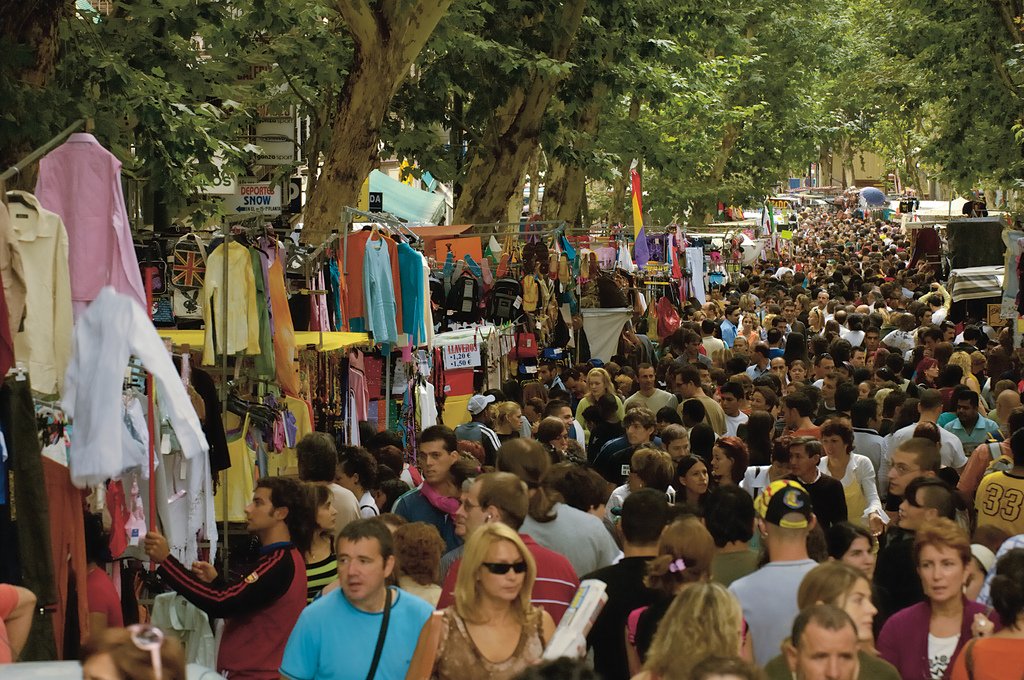 Rastro Market is a world famous open air market located in Calle Ribera de Curtidores. Visitors may find anything they want at the market. Even not buying anything, a stroll along the market is also a great attraction.
Address : Calle Ribera de Curtidores, Madrid
Openin Hours: open from Tue-Sun btwn 9 am-3 pm, closed on Mondays
Puerta del Sol
Puerta del Sol is the busiest square of Madrid. A fun day out at the square is a great attraction. The square has a famous landmark, the Bear and the Strawberry Tree.
Almudena Cathedral
The Almudena Cathedral is beautiful temple designed by the Marquis of Cubas in 1879. It took more than 100 years to complete its construction in 1993. The original site was occupied by first mosque of Madrid.
Address: Calle Bailen, 10, 28013 Madrid
Opening Hours: daily from 9.30am to 8.30 pm
Tel: +34 915 42 22 00
Plaza de Cibeles
Plaza de Cibeles is also one of the most attractive and beautiful squares in Madrid. The famous Cibeles Fountain, which is an important symbol of Madrid is here.
---