Talamanca is the beautiful holiday resort of  city of Ibiza (Eivissa) and situated on the south part of Ibiza. Talamanca welcomes thousands of tourist every year with its fine white sandy natural beach and crystal clear waters. The resort offers visitors a tranquil and relaxed atmosphere.
What to Expect
Surrounded by natural beauty and stunning scenery, Talamanca is a great destination for those looking to escape the hustle and bustle of the more crowded areas of Ibiza. Talamanca boasts a long stretch of golden sand that is perfect for swimming, sunbathing, and relaxing. The clear waters of the Mediterranean Sea provide a stunning backdrop for a day at the beach.
Talamanca is a charming town with narrow streets, historic buildings, and a friendly atmosphere. Visitors can explore the town's markets, cafes, and shops, and experience the local culture.
Things to Do in Talamanca
Things to do in Talamanca are endless. Talamanca is a wonderful destination for those looking to experience the beauty and charm of Ibiza. With its stunning beach, historic Old Town, delicious cuisine, outdoor activities, and vibrant nightlife, there is something for everyone in Talamanca.
Visitors can enjoy a variety of dining options in Talamanca, including traditional Spanish cuisine, fresh seafood, and international dishes. The town's many restaurants and cafes offer something for every taste and budget.
Talamanca also offers a wide range of outdoor activities that cater to all interests and abilities. Whether you prefer water sports, scuba diving, cycling, horseback riding, or hiking, there are plenty of options to choose from.
Best things to do and see in Talamanca include;
A great day out at the 400 metres long Talamanca beach,
do water sports,
attending to boat trips,
hiking, nature walking,
a visit to UNESCO World Heritage City of Ibiza Dalt Vila (15 mins walking distance).
Top Attractions & Sights in Ibiza Talamanca
Talamanca beach
Talamanca beach is a stunning and popular destination located on the eastern coast of Ibiza. Known for its crystal-clear waters and long stretch of golden sand, Talamanca beach is a must-visit for those looking to relax and soak up the sun.
The beach is easily accessible from nearby Ibiza Town, making it a convenient destination for both locals and visitors. The calm and clear waters of the Mediterranean Sea make it an ideal spot for swimming and snorkeling. Visitors can enjoy the peaceful atmosphere of the beach and take in the stunning views of the surrounding hills and coastline.
Talamanca beach is also home to several beachside restaurants and bars, offering a variety of dining options for visitors. From traditional Spanish cuisine to international dishes, there is something for everyone to enjoy. The beach also features several water sports centers, where visitors can rent equipment and enjoy activities such as paddleboarding, kayaking, and jet skiing.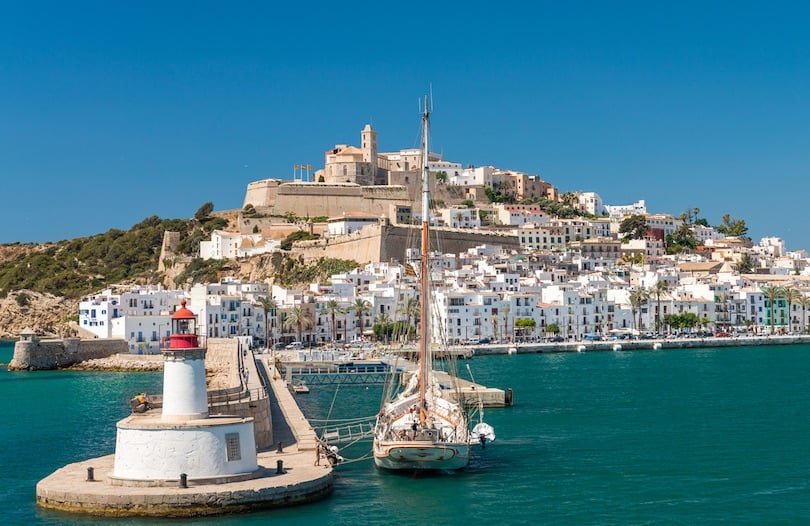 The city of Ibiza (Eivissa) is the capital of Ibiza island with its walled area declared UNESCO World Heritage Site, located on the south of Ibiza, in the municipality of Ibiza (Vila). Dalt Vila (The Castle), Ibiza Old Town, the Necropolis of Puig des Molins, Ibiza City Center, the Port of Ibiza and La Marina district and the Yaching Marina are the other attractions and sights in Ibiza city.
Boat Trips
Talamanca offers a range of boat trips that allow visitors to explore the beautiful coastline and crystal-clear waters of Ibiza. From sunset cruises to day-long excursions, there are plenty of options to choose from. Many boat trips depart from nearby Ibiza Town, where visitors can board sailboats, catamarans, and powerboats for a memorable day on the water.
Water Sports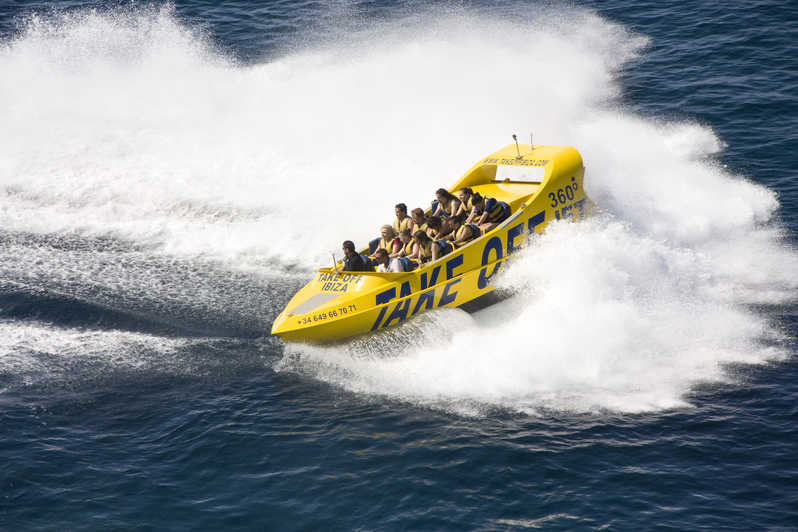 For those who prefer more active pursuits, Talamanca offers a variety of water sports to enjoy. Jet skiing, paddleboarding, and kayaking are popular options that allow visitors to stay active while taking in the stunning scenery of the area. There are also several water sports centers in the area that offer equipment rentals and lessons for beginners.
Scuba Diving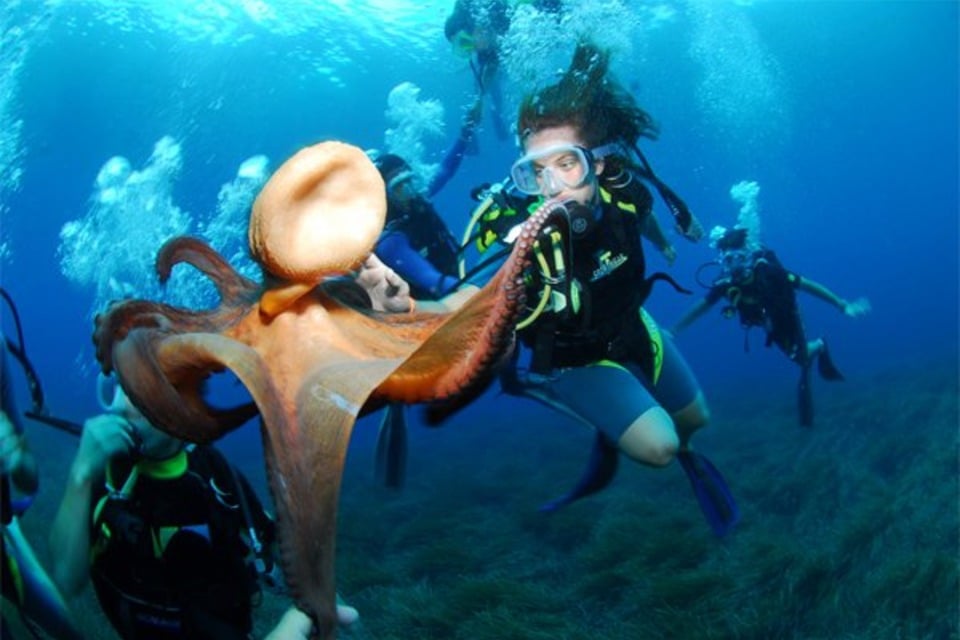 Scuba diving is a must-try activity for those who want to explore the underwater world of Ibiza. There are several diving centers in Talamanca and nearby Ibiza Town that offer courses and guided dives for all levels of divers. Visitors can explore beautiful coral reefs, underwater caves, and a variety of marine life in the clear waters of the Mediterranean.
Cycling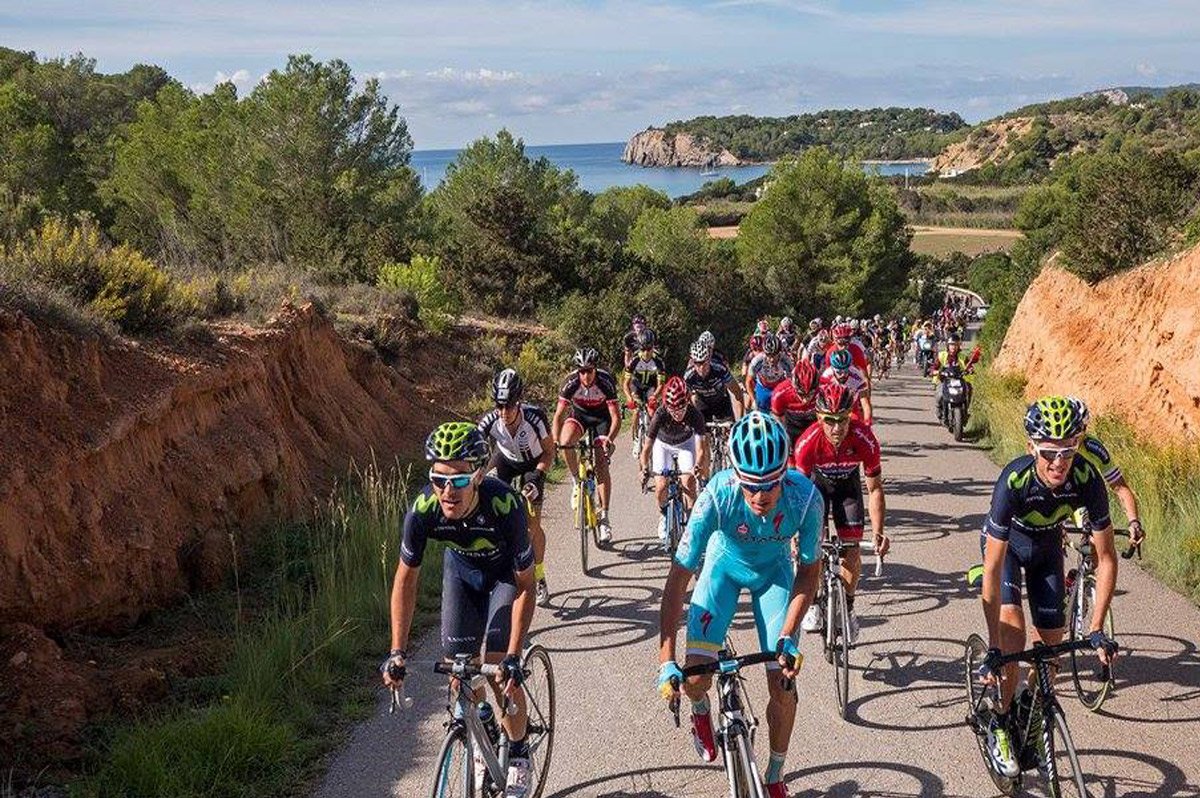 Cycling is a great way to explore the scenic countryside around Talamanca. There are several cycling routes available for both beginners and experienced riders, offering stunning views of the coast and countryside. Visitors can rent bikes from local shops or join guided tours for a unique way to experience the beauty of the area.
Horseback Riding
For a unique way to explore the countryside, visitors can enjoy horseback riding tours in Talamanca. The tours take visitors through scenic trails and offer a chance to see the local flora and fauna up close. There are several stables in the area that offer tours for all levels of riders.
Hiking
Hiking is a great way to experience the natural beauty of the area, with several trails available for all levels of hikers. The nearby pine forests, hills, and cliffs provide breathtaking views and a chance to see local wildlife. Visitors can join guided tours or explore on their own for a memorable outdoor experience.
Bowling
Vila Park Bowling – Ibiza city
Bowling alley, dance machine, billiards…
Open 5 days a week (closed on Mondays and Tuesdays) from June to September between 17.00-02.00. Please call for October to May.
Address: Avda de la Paz., Ibiza
Tel: +34 971 199 540; Web: www.vilaparkbowling.com
Eating Out
Talamanca offers a range of dining options to suit all tastes and budgets. Visitors can enjoy traditional Spanish cuisine at El Rincón de Pepe, a friendly and cozy restaurant that specializes in dishes such as paella, grilled meats, and fresh seafood. For a more upscale experience, Sa Punta Beach Club offers a mix of Mediterranean and Asian cuisine in a beachfront setting with stunning sea views. For something truly unique, IT Ibiza in Ibiza Town offers a creative and innovative menu that combines traditional Spanish ingredients with modern cooking techniques.
Shopping
From historic markets to luxury boutiques, Talamanca offers a variety of shopping destinations for visitors. Mercat Vell in Ibiza Town is a must-visit for foodies, offering a range of fresh produce, meats, and fish as well as local crafts and souvenirs. For a more upscale shopping experience, Marina Botafoch in Ibiza Town features high-end shops such as fashion boutiques, jewelry stores, and art galleries.
Nightlife
While Talamanca may not have the wild nightlife of Ibiza Town, there are still plenty of options for those looking to let loose. STK Ibiza is a stylish nightclub and restaurant in Ibiza Town that features top DJs and a luxurious atmosphere, while Heart Ibiza offers a unique combination of a restaurant, bar, and nightclub with a variety of live performances, including music, dance, and acrobatics.
Lodging
Talamanca offers a range of lodging options, from luxurious resorts to cozy bed and breakfasts. Destino Pacha Resort is a luxurious hillside resort that overlooks Talamanca Bay and offers a range of amenities, including a spa, several restaurants, and a pool. For a more affordable option, Hostal Talamanca is a charming bed and breakfast just a few steps from the beach that features a beautiful garden and a terrace.