If you only have one day to spend in Granada, you will want to make the most of your time in this beautiful city. Luckily, there are plenty of things to see and do that will make your day both enjoyable and memorable. Here's a perfect one-day itinerary for Granada that will take you to the top attractions and give you a taste of the local culture.
Granada in a Day: A Perfect 1-Day Itinerary
Morning:
Start your day with a visit to the Alhambra, a stunning palace and fortress complex that is the most visited monument in Spain.
Make sure to book your tickets in advance, as they sell out quickly. The complex consists of several buildings and gardens, so plan on spending at least two to three hours exploring.
After visiting the Alhambra, take a stroll through the charming streets of the Albaicín neighborhood.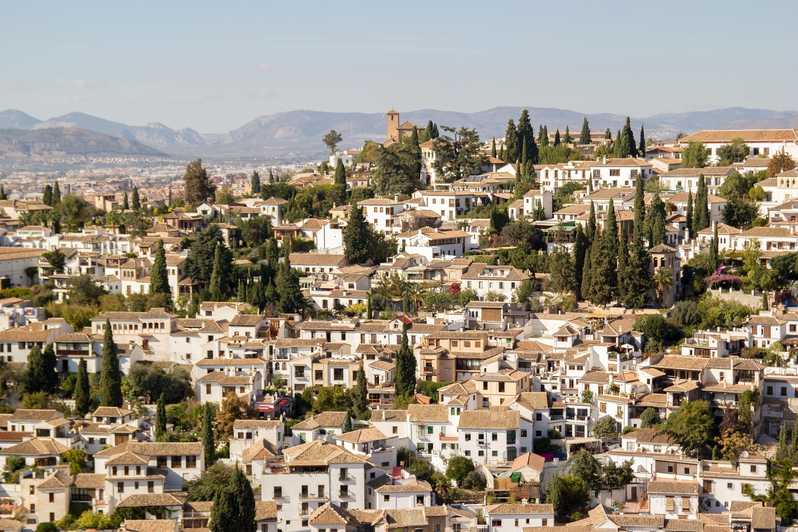 This historic area features winding alleyways, beautiful houses, and stunning views of the Alhambra and the city below. Make sure to stop at one of the many miradors (viewpoints) to take in the breathtaking vistas.
Afternoon:
For lunch, head to one of the many tapas bars in the city. Granada is known for its free tapas culture, so you'll receive a small plate of food with every drink you order. Try some of the local specialties, such as jamón ibérico, tortilla española, and patatas bravas.
After lunch, head to the Cathedral and Royal Chapel, located in the city center. The Cathedral is a beautiful example of Spanish Renaissance architecture, and the Royal Chapel houses the tombs of King Ferdinand and Queen Isabella.
In the late afternoon, take a stroll through the colorful and lively Calle Elvira, a pedestrian street filled with shops, restaurants, and bars. This street is popular with both locals and tourists and has a lively atmosphere.
Evening:
Finally, end your day with a visit to the Mirador de San Nicolás, a popular viewpoint that offers panoramic views of the city and the Alhambra. It's a great spot to relax and watch the sunset over the city.
As the day comes to a close, head back to the historic center of Granada to enjoy the lively nightlife. The streets come alive with music, dance, and the lively atmosphere of the city's many bars and clubs.