Bioparc Valencia is a unique zoo located in Valencia, that is dedicated to the conservation and preservation of endangered species. This incredible zoo aims to create an immersive experience for visitors, transporting them to different parts of the world where they can witness animals and their habitats up close and personal. Here we'll explore Bioparc Valencia, including what to expect from your visit, attractions, tickets, guided tours and provide tips for making the most of your visit.
What to Expect?
Opened in 2008, Bioparc Valencia has been a popular destination for both locals and tourists alike, attracting visitors from all over the world. The zoo boasts a wide range of animals including elephants, tigers, gorillas, lemurs, and much more. Each animal is given a naturalistic environment that is specifically designed to mimic their natural habitat.
The park is designed to give visitors a feeling of immersion in the natural habitats of the animals, and the enclosures are spacious and mimic the conditions of the animals' natural environments.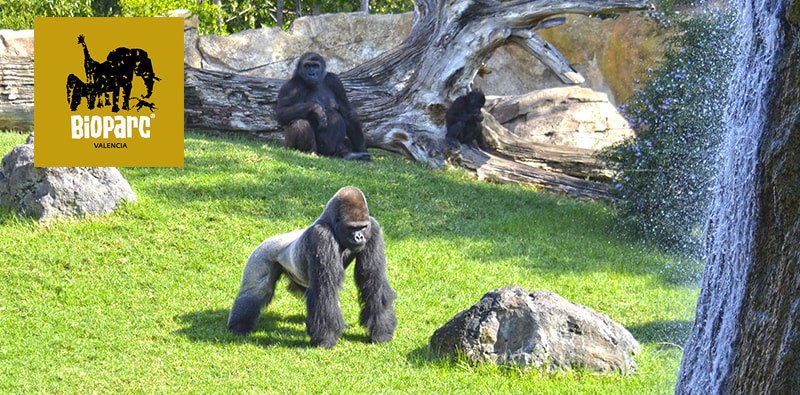 One of the park's main attractions is the African savannah, where visitors can see animals such as zebras, giraffes, and rhinos roaming free in a natural setting.
The park also has a section dedicated to Madagascar, where visitors can see lemurs and other animals that are native to the island. The park is home to many other animals, including lions, tigers, hippos, and elephants.
Bioparc Valencia offers a range of activities and experiences for visitors. You can take a guided tour of the park to learn more about the animals and their habitats, or you can attend one of the park's educational shows or workshops.
The park also has a children's area with activities and games that are designed to teach children about conservation and environmentalism.
If you're interested in getting up close and personal with some of the park's animals, you can book a behind-the-scenes tour or a special animal encounter. These experiences give you the opportunity to meet the animals and their keepers and learn more about what it takes to care for them.
Visiting Information
Location
Av. Pío Baroja, 3, 46015 Valencia
Hours
The park is open daily from 10:00 AM to 6:00 PM. During the summer months (June to September), the park is open until 9:00 PM on Fridays and Saturdays.
Admission
Ticket prices vary based on the time of year and the type of ticket you purchase. Adult tickets start at €24.5 and children's tickets start at €18.5. Discounts are available for seniors, students, and disabled visitors. You can purchase tickets online or at the park entrance.
Getting There
Bioparc Valencia is located about 3.5 kilometers from the city center. The easiest way to get there is by taxi, which should take about 10-15 minutes depending on traffic. You can also take the metro to Nou d'Octubre station and then transfer to bus line 95, which will take you directly to the park.