Morro Jable is a beautiful coastal town that offers an ideal location for cycling enthusiasts to explore. With its stunning beaches, beautiful landscapes, and perfect weather, Morro Jable is a top destination for cycling in the Canary Islands. Here you can read our tourist guide on the cycling and mountain biking in Morro Jable, Fuerteventura, best cycling routes, bike, e-bike tours and rentals.
What to Expect
Morro Jable is an excellent destination for cycling enthusiasts looking for beautiful landscapes, challenging terrain, and stunning views. Holidaymakers may enjoy the the landscape, the culture, natural ravines, charming natural strongholds, the picturesque villages and the secrets of the resort and surroundings by pedaling through its charming paths and roads.
Whether you are a professional cyclist or just starting out, Morro Jable has a lot to offer. The town boasts many beautiful cycling routes with scenic views, challenging terrain, and amazing landscapes. From long coastal roads to challenging mountain routes, there is something for everyone.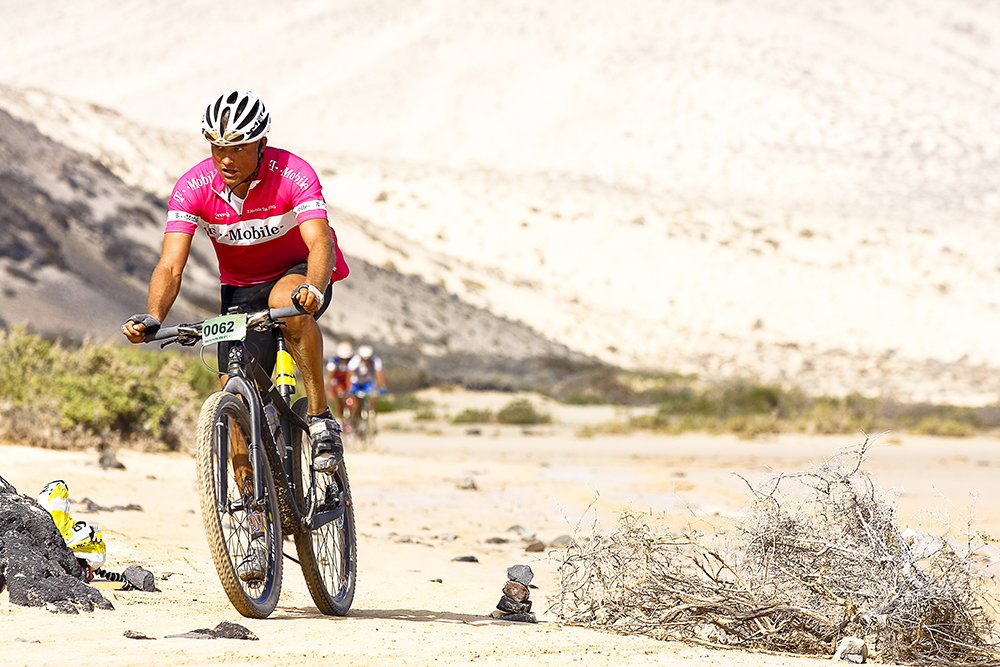 When cycling in Morro Jable, it is important to follow safety guidelines and wear protective gear. Always wear a helmet and reflective clothing, especially when cycling on busy roads or in low light conditions. Be aware of your surroundings and follow traffic rules.
Best Cycling Routes
One of the best cycling routes in Morro Jable is the route that runs along the coast. This route starts at the Morro Jable Beach and follows the coastline to the Playa de Esquinzo. The route is flat and perfect for beginners and families with children. Along the way, you will have a chance to admire the beautiful sandy beaches, crystal clear waters, and amazing landscapes.
For more experienced cyclists, the mountain routes around Morro Jable are a must-do. One of the most popular routes is the Jandia Mountains. The route starts in the town center and takes you through beautiful landscapes, mountains, and valleys. You will have a chance to admire the stunning views of the Atlantic Ocean and the beautiful scenery of the island.
---
No Regrets Booking Advice
---
Another popular route for cycling enthusiasts is the route that takes you from Morro Jable to the town of Costa Calma. The route is challenging and takes you through hills and valleys, but the breathtaking views and landscapes are worth the effort.
Bike Rentals
You are able to find many bike rental shops in the town where you can rent a bike for a day, a week, or longer. Most rental shops offer different types of bikes, from city bikes to mountain bikes, and provide helmets, locks, and maps.
One of the best bike rental shops in Morro Jable is the Jandia Bike Shop. Located in the town center, Jandia Bike Shop offers a wide range of bikes for rent, including road bikes, mountain bikes, and e-bikes. The shop also offers guided tours, repair services, and bike accessories.
Another popular bike rental shop in Morro Jable is the Cool Runnings Bike Shop. This shop offers a variety of bikes for rent, including hybrid bikes, road bikes, and mountain bikes. They also provide maps, helmets, and locks with the rental bikes. Cool Runnings Bike Shop also offers guided tours and bike repair services.
Top Selling Cycling Tours in Fuerteventura
Here we only suggest the proven ways and top rated ones with travelers' comments. You can feel free to book one of the below top selling tours.
Free cancellation up to 24 hours before activity starts