Last Updated on March 28, 2021
Tossa de Mar is also one the most popular tourist destinations in Costa Brava, in the municipality of La Selva, located on the north eastern coast of Spain, about 100 km. from Barcelona Airport and 40 km. from Girona Airport. Tossa de Mar is a lively resort that comes after Lloret de Mar on the south coast of Costa Brava.
Tossa de Mar, under the beautiful pine groves with the blue of the Mediterranean in the background is also famous for its being a medieval town, sun, beach, culture and leisure time attractions. Holidaymakers may find numerous quality hotels, apartments and holiday accommodations in Tossa de Mar.
The first thing that surprises the holidaymakers is the outstanding postcard view of Vila Vella, the old walled town of Tossa de Mar that stands over one side of the bay.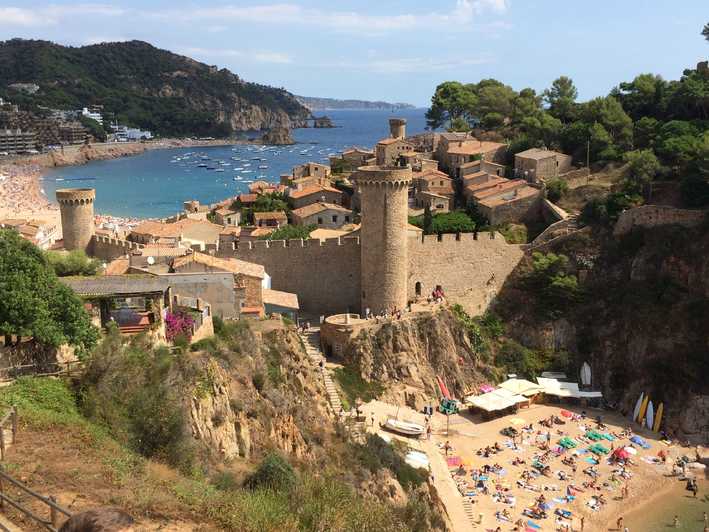 Tossa de Mar is a unique example of a fortified medieval town left standing on the Catalonian coast and it is declared a National Historic-Artistic Monument.
The round-arched gate frames the entrance way into Tossa de Mar's Vila Vella and it is ringed by its perimeter of defensive walls and towers that stand guard over the narrow streets. A stroll through these alleyways is a must in Tossa de Mar.
Tossa de Mar was also used as the film set for shooting the 1950 movie, Pandora and the Flying Dutchman. It shows the fact that the charm of Tossa de Mar attracted a number of artists as long ago as the 1930s, artists such as Marc Chagall, who dubbed this place as a "blue paradise".
And all those left a collection of contemporary painting which can be seen at the Municipal Museum of Tossa de Mar. The museum is situated in the Casa Falguera that is a 14th-century Gothic edifice standing at the entrance to the old town. Visitors may also see the archaeological remains of the Roman villa at the museum.
Things to Do & See in Tossa de Mar…
Things to do and see in Tossa de Mar are endless. Popular attractions and sights in Tossa de Mar include;
A great day out at the Tossa de Mar old town and Vla Vella,
Tossa de Mar beaches and do water sports,
Municipal Museum of Tossa de Mar,
outstanding bay views,
cycling, hiking,
strolling around the Tossa de Mar centre.
Nightlife in Lloret is also great with quality nightclubs, discos and bars.
The popular beaches in Tossa de Mar include; the La Mar Menuda and Platja Gran beaches. Platja Gran is the popular beach on Tossa de Mar Costa.
Video Tour
Top Attractions & Sights in Tossa de Mar for you…
Platja Gran beach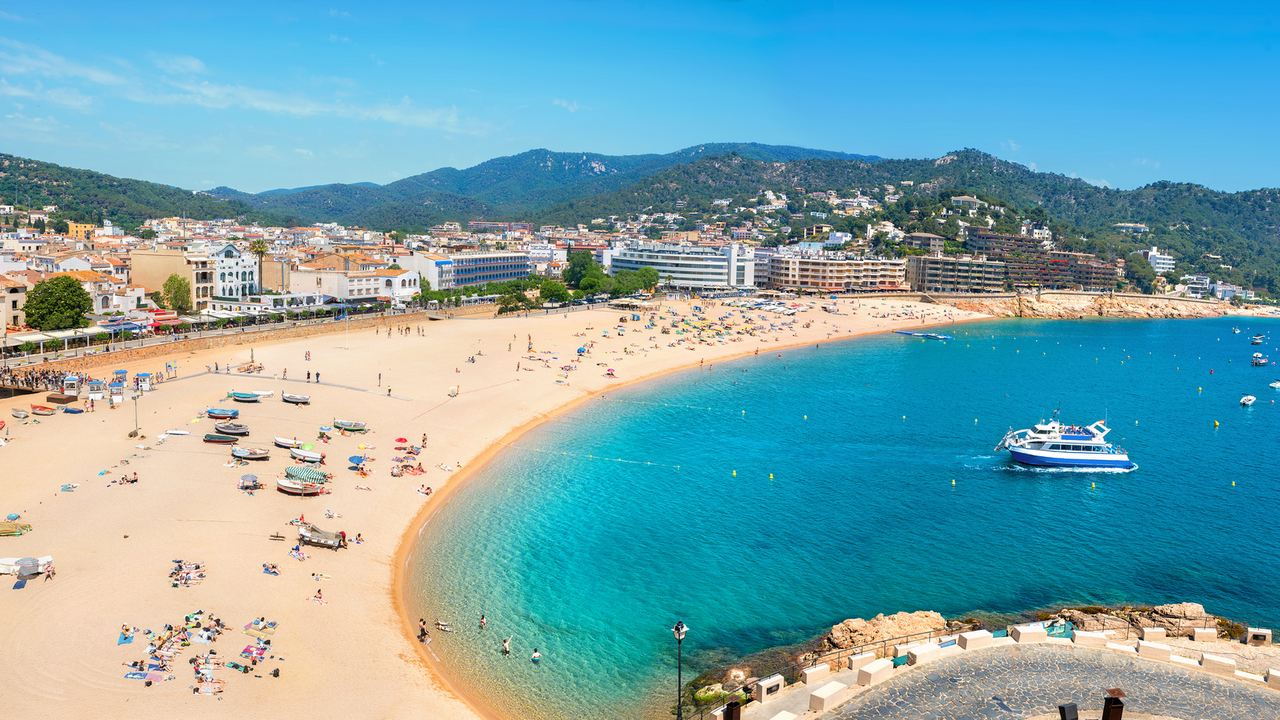 La Mar Menuda beach
Vila Vella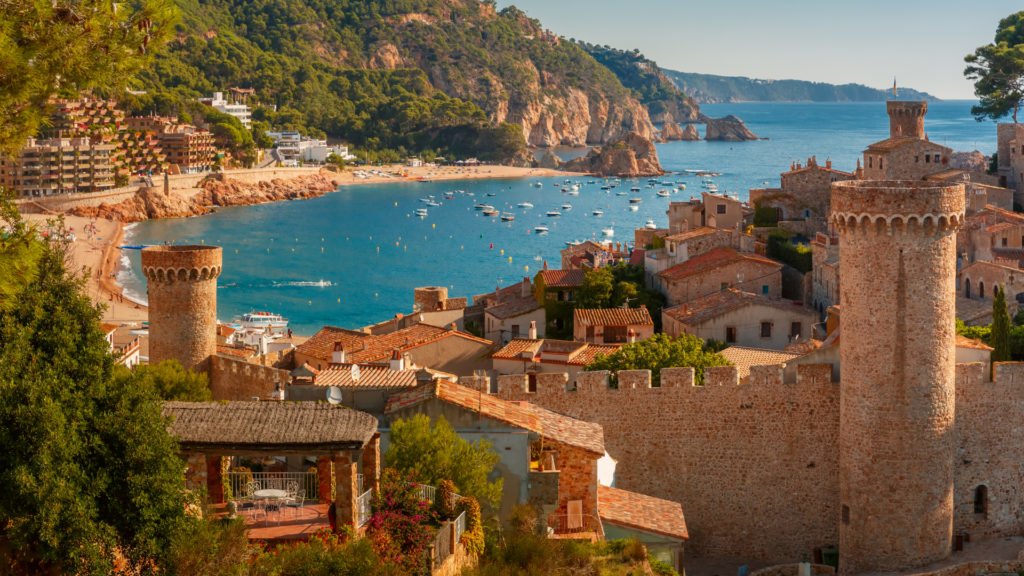 Water Sports
Municipal Museum of Tossa de Mar – in Tossa de Mar
Variety of art collection are exhibited at the museum.
Address: Pl. Roig i Soler, 1 – Vila Vella, 17320 Tossa de Mar, Costa Brava
Tel.: +34 972 340 905
Web: www.tossademar.cat/museu
Water World Water Park – in Lloret de Mar
Water World is a great water park offers great rides, such as wave pools, rapid rivers, kamikaze. A set of rides for children and adults public. Address: Ctra. de Vidreres, km 1,2, 17310 Lloret de Mar, Costa Brava
Tel.: +34 972 368 613
Web: www.waterworld.es
Cycling
Hiking
---