Seville is a perfect destination for you if you are looking for a vibrant and exciting nightlife scene. With a rich cultural heritage and a lively social atmosphere, Seville has everything you need to enjoy a memorable night out. Here you can read our clubber's guide on the best clubbing and nightlife experience in Seville, including main areas, best districts, hot spots, top nightclubs, flamenco nights, advice.
Best Areas & Districts
Seville is a city that truly comes alive at night. With so many exciting things to see and do, it's no wonder that this Spanish gem has become a top destination for travelers looking for an unforgettable nightlife experience.
No matter where you choose to go in Seville, there are plenty of night-time activities to keep you entertained. From live music performances to flamenco shows, there's always something happening here.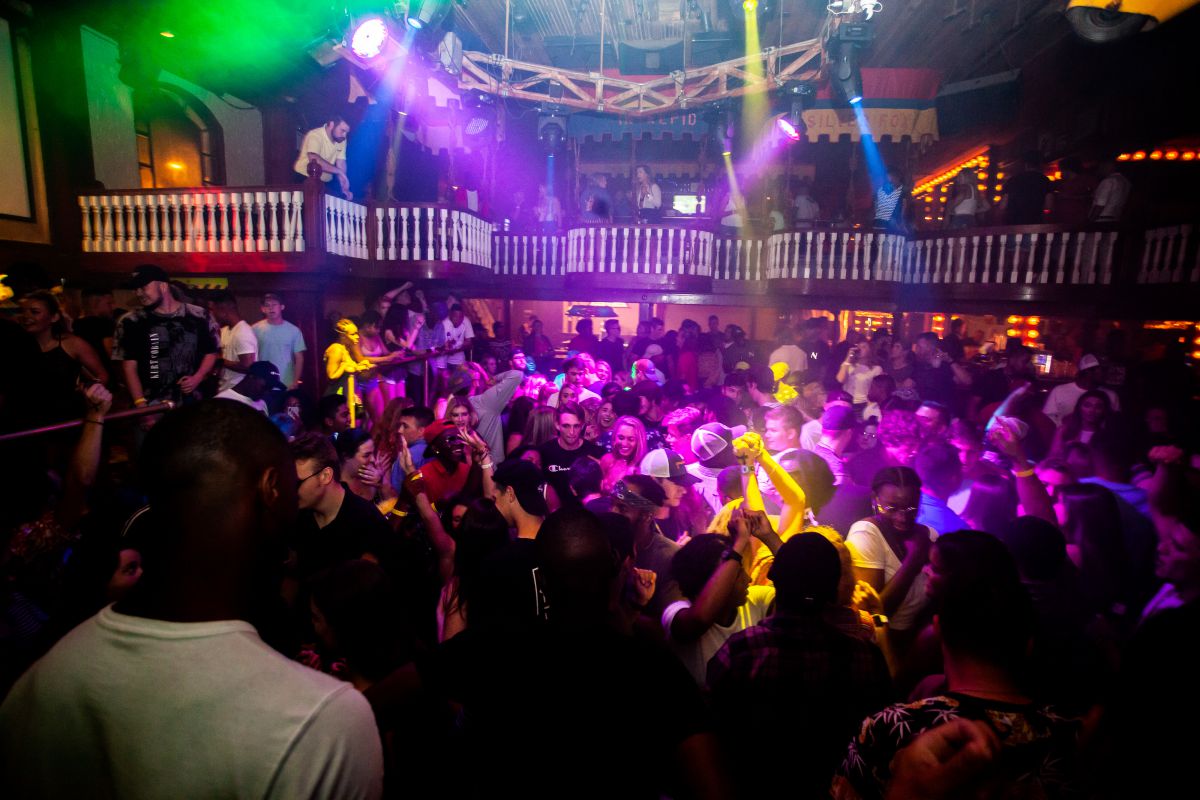 Visitors may find great bars, discos, international beer bars, tapas bars, Irish, British & Scottish pubs, tea houses and flamenco bars in Seville.
Santa Cruz
One of the best areas to experience Seville's nightlife is the historic district of Santa Cruz. This neighborhood is home to some of the city's most popular bars, clubs, and restaurants, making it a great place to explore after dark. From traditional tapas bars to trendy nightclubs, there's something for everyone in Santa Cruz.
Alameda de Hércules
Another great area is Alameda de Hércules, a trendy neighborhood that has become a hub for young locals and tourists alike. This bustling area is packed with trendy bars, music venues, and cultural spaces that stay open late into the night.
Triana
If you're looking for something a little more laid back, head to Triana, a charming neighborhood located across the river from Seville's historic center. Here, you'll find a variety of cozy bars and restaurants where you can unwind with a drink and soak in the local atmosphere.
Historic sites
If you're looking for a more immersive experience, consider taking a night tour of the city's historic sites. Many of Seville's most famous landmarks, such as the Cathedral and the Alcázar, offer nighttime tours that allow you to explore their stunning architecture and rich history in a completely new light.
Flamenco Nights
Flamenco nights are a popular and exciting way to experience the rich cultural heritage of Seville. Flamenco is a traditional Spanish art form that combines music, dance, and singing to create a passionate and emotive performance.
Flamenco nights typically take place in intimate venues such as traditional Andalusian patios or historic palaces, creating an authentic and unforgettable atmosphere. The performances are usually accompanied by live music, with guitar, percussion, and vocals creating a vibrant and energetic sound that fills the room.
During a flamenco night, you can expect to see highly skilled performers showcasing their talents with fiery footwork, intricate hand movements, and passionate singing. The dance itself is often improvised, allowing the performer to express themselves and connect with the audience on a deep and emotional level.
One of the best places to experience a flamenco night in Seville is at the Museum of Flamenco Dance, which offers a range of shows and performances throughout the week. You can also find flamenco performances at other venues around the city, including Tablao El Arenal, Los Gallos, and Casa de la Memoria.
Attending a flamenco night is a great way to immerse yourself in the vibrant culture of Seville, and to experience a unique and unforgettable form of art. Whether you're a fan of dance, music, or just looking for a memorable night out, a flamenco night is not to be missed.