Things to do in Costa Blanca are endless. Costa Blanca region is all excellent combination of the sea and the mountains. The sun shines in every season. The Costa Blanca is the perfect destination for water sports, diving, windsurfing or for a lively beach holidays.
Video Tour
Top Tours & Activities
From stunning beaches and water sports to historic landmarks and outdoor adventures, there's something for everyone.
Guadalest Valley and Algar Waterfalls Tour
This tour takes you to the picturesque Guadalest Valley and the stunning Algar Waterfalls. You'll have the opportunity to explore charming villages, learn about local history and culture, and take a refreshing dip in the natural pools of the waterfalls.
Tabarca Island Snorkeling Tour
Tabarca Island is a beautiful nature reserve with crystal-clear waters that are perfect for snorkeling. This tour includes a boat ride to the island, a guided snorkeling session, and free time to explore the island's quaint streets and shops.
Hot Air Balloon Ride
Soar above Costa Blanca's stunning landscapes on a hot air balloon ride. This once-in-a-lifetime experience allows you to witness the breathtaking scenery from a unique perspective.
Jet Ski Tour
For adrenaline seekers, a jet ski tour is a must-do activity. Ride along the coastline, speed through the waves, and enjoy the thrill of the open sea.
Wine Tasting Tour
Costa Blanca is known for its delicious wines, and a wine tasting tour is the perfect way to experience the local flavors. Visit local vineyards and taste a variety of wines paired with local cheeses and snacks.
Segway Tour
Discover the charming streets and hidden gems of Costa Blanca on a Segway tour. It's a fun and unique way to explore the city and see all the highlights.
Hiking and Mountain Biking Tour
For those who love the great outdoors, there are plenty of hiking and mountain biking tours available in Costa Blanca. Explore the region's stunning landscapes and scenic trails while getting some exercise and fresh air.
Historical Walking Tour
Immerse yourself in the rich history and culture of Costa Blanca on a guided walking tour. Visit historic landmarks, learn about the region's past, and discover hidden gems along the way.
Festivals
The Costa Blanca hosts variety of great festivities all year round. The festivities in Alcoy and Villajoyosa have been declared of International Tourist Interest as have the Bonfires of San Juan, in Alicante, the Misteri d´Elx, and Torrevieja's International Habanera and Polyphony Contest.
The festivities in Orihuela and Crevillente have been declared of International Tourist Interest as has the Palm Sunday Procession in Elche.
Theme parks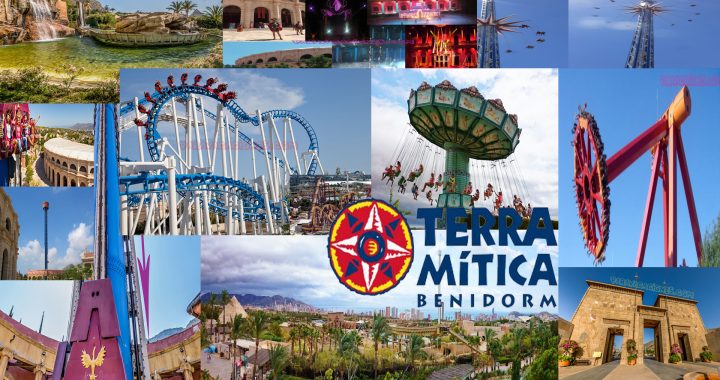 As for theme and leisure parks in Costa Blanca; the Costa Blanca has variety fo great theme parks such as Terra Mítica and Terra Natura in Benidorm, Pola Park in Santa Pola and Safari Aitana in Penaguila. Continue reading…
Water Parks
As for water parks in Costa Blanca; Aqualandia Water Park and Aqua Natura in Benidorm, Aqua Park Ciudad Quesada Rojales in Rojales, Aquapolis Water Park and Aquapark Flamingo in Torrevieja are a must. Continue reading…
Museums
As for museums in Costa Blanca; there is one not to be missed. MARQ – Museo Arqueológico de Alicante. MARQ is an archaeological museum and extraordinary place that visitors may see the historic and prehistoric richness of the Costa Blanca. The history can be traced back to prehistoric times through numerous archaeological sites.
Outdoor Sports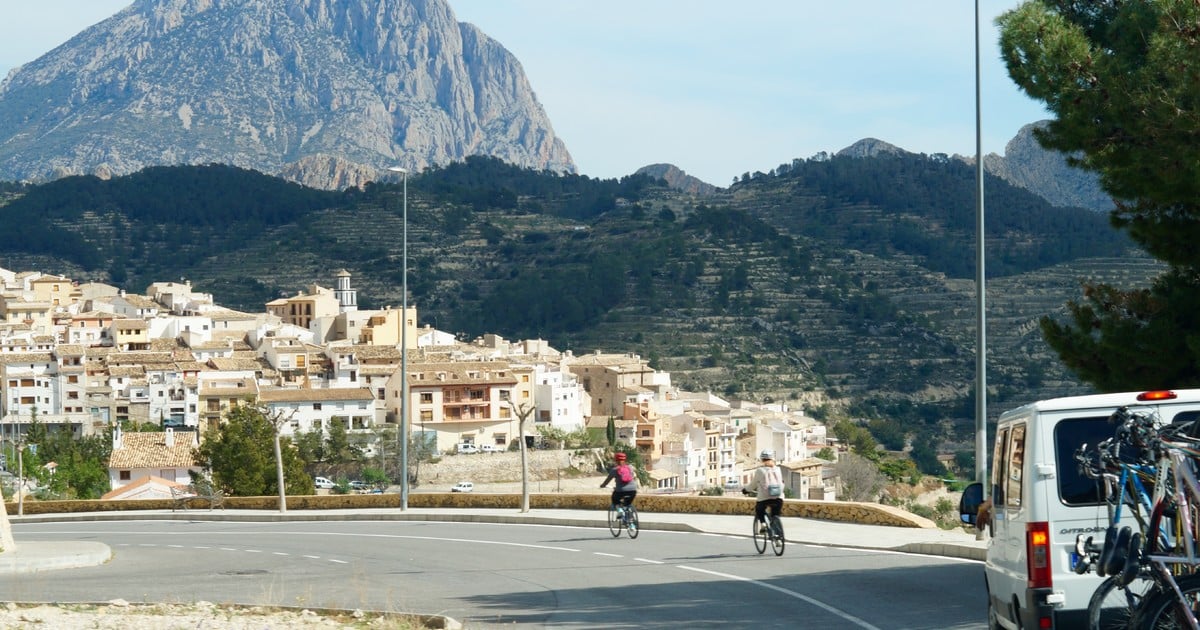 You may both breathe in the sea breeze and enjoy the mountain air in Costa Blanca. The landscape provides adventure sports with hiking routes, ravines, hillsides waiting to be climbed, caves, summits and more… Continue reading…
Golf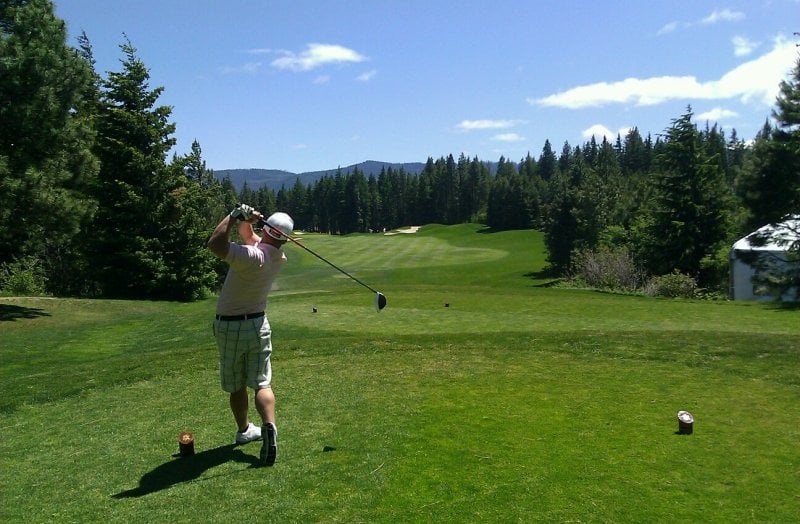 Costa Blanca is one of the main international destinations for golf with 21 courses (3 of them, Pitch & Putt) and all of them located in a typically Mediterranean landscape. Continue reading…
Alicante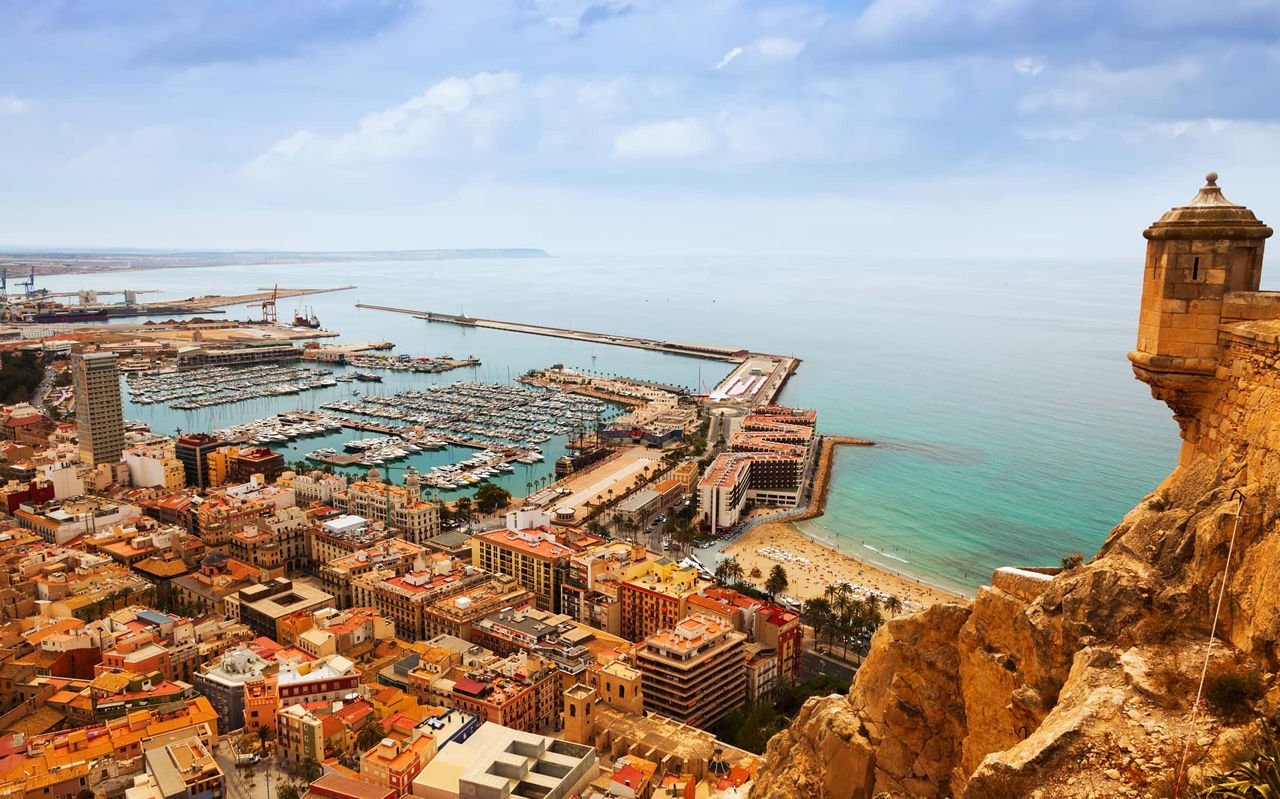 Alicante is one of the most mountainous provinces in Spain and the province is very ideal for climbing, canyoning, bungee jumping, mountain bikes or hot air balloons, trekking, cycling and more… Continue reading…
Food & Drink
One of the highlights of a trip to Costa Blanca is the amazing food and drink options available. From traditional Spanish cuisine to international dishes, you will find it all here. Some of the top restaurants in the area include Casa Alfonso, El Celler de la Muntanya, and Restaurante La Casa del Maco. For those who love seafood, be sure to try the local specialty, arroz a banda (rice with fish broth). You can also enjoy a variety of wines from the Alicante region.
Shopping
Costa Blanca is a shopper's paradise, with a wide range of stores and markets to choose from. The city of Alicante is home to many high-end fashion brands, while the city of Benidorm has a variety of souvenir shops and outdoor markets. Some of the top shopping destinations include El Corte Inglés, Plaza Mar 2, and Gran Via Shopping Center.
Nightlife
When the sun goes down, Costa Blanca comes to life with its vibrant nightlife scene. The cities of Benidorm and Alicante are particularly known for their nightlife, with a variety of bars, clubs, and live music venues. Some of the top spots include Ku Lounge Bar, Café del Mar, and Penelope Beach Club.